The downside? Some 'stories' are actually adverts, which is how the app pays for itself. And there's no way to get rid of ads, even if you were happy to pay to do so. Which seems something of a missed opportunity for the developer.
Anyway, from the Store description:
News Reader for BBC News is an unofficial app for BBC News.

choose your favorite Interests and reorder them the way you like;
adaptive UI, which looks good on different screen sizes;
ability to display news in list view or grid view;
ability to choose light or dark theme;
live tile (works on Windows 10 Desktop and Windows 10 Mobile devices only).
Some screens of the original BBC site and News Reader for BBC News UWP in action: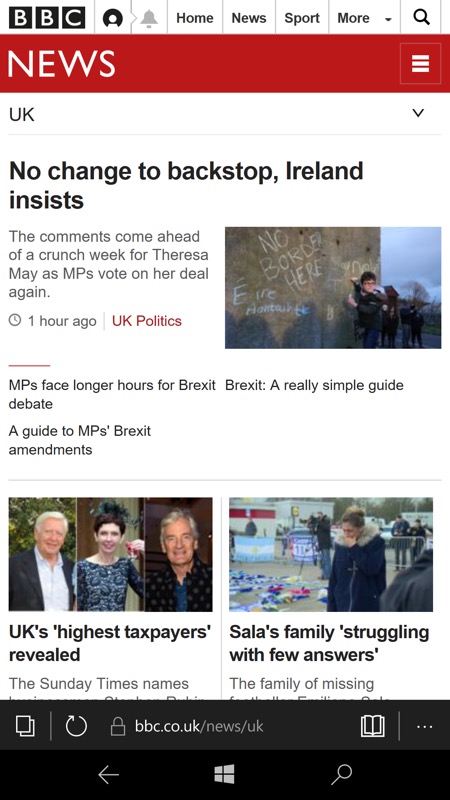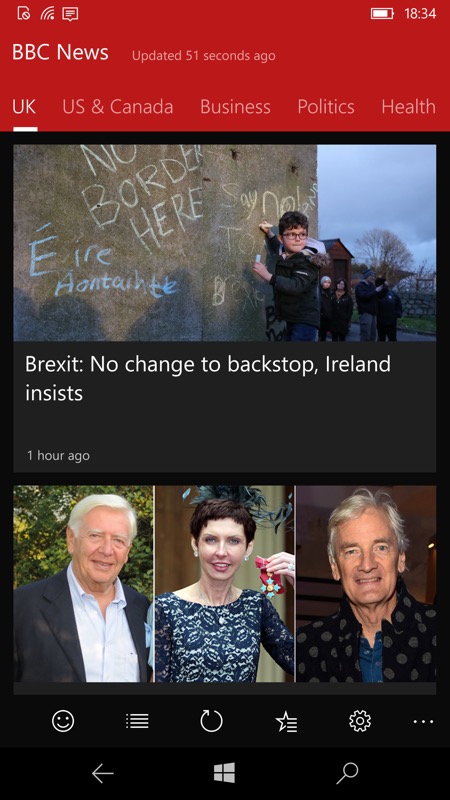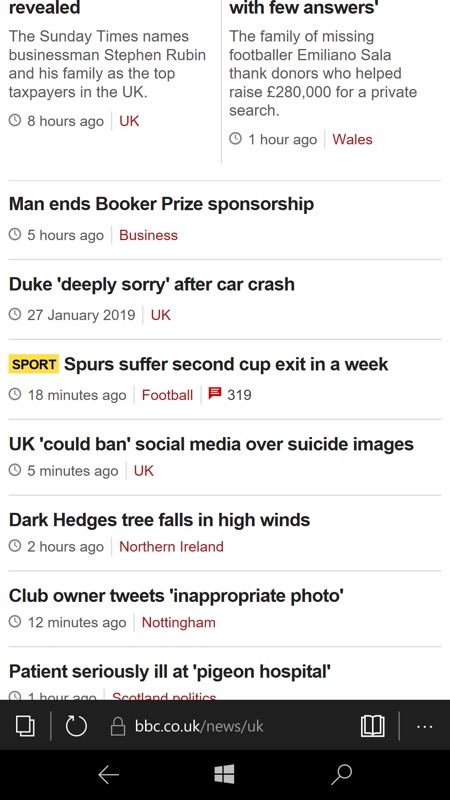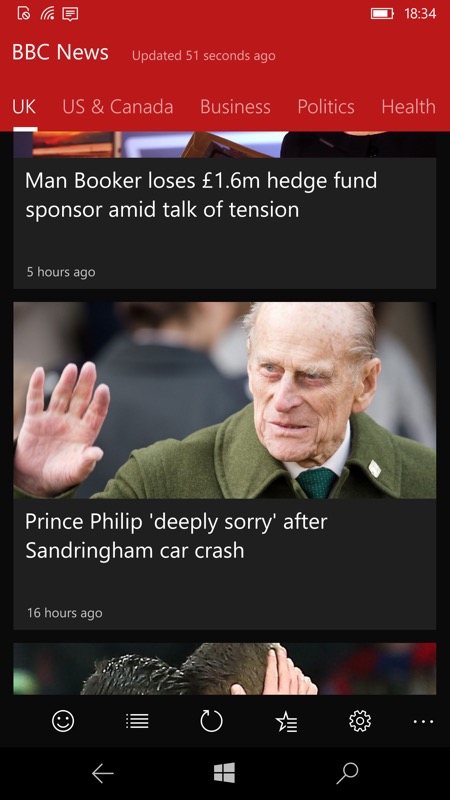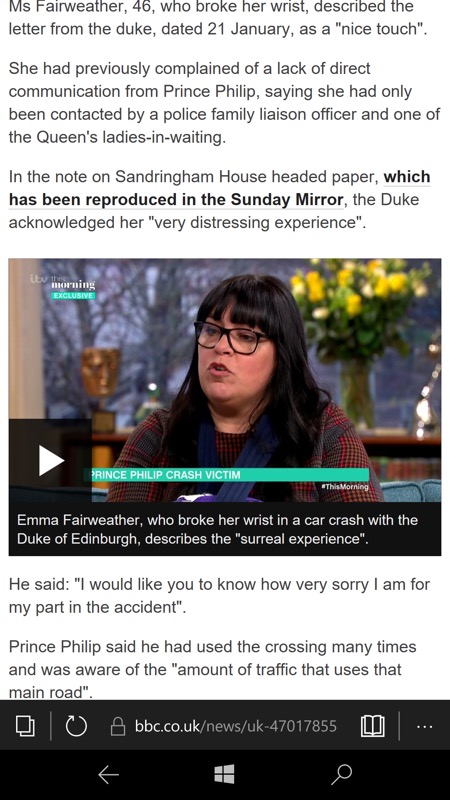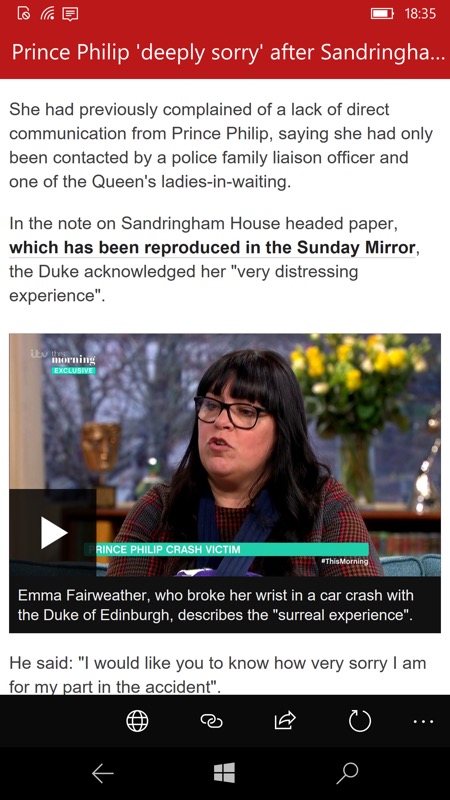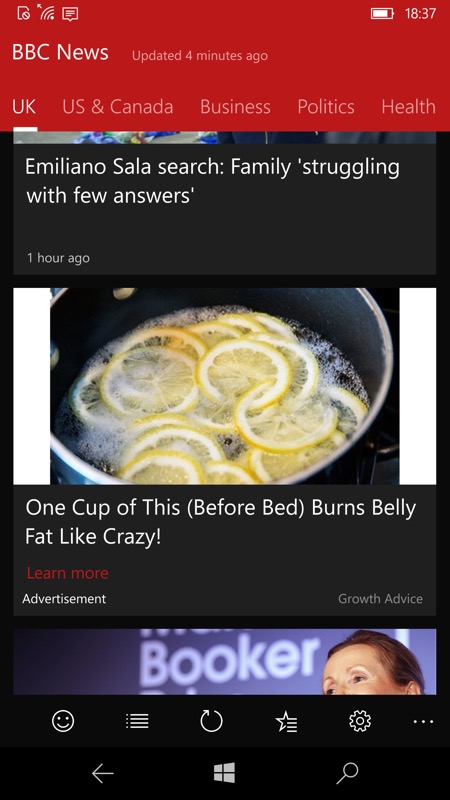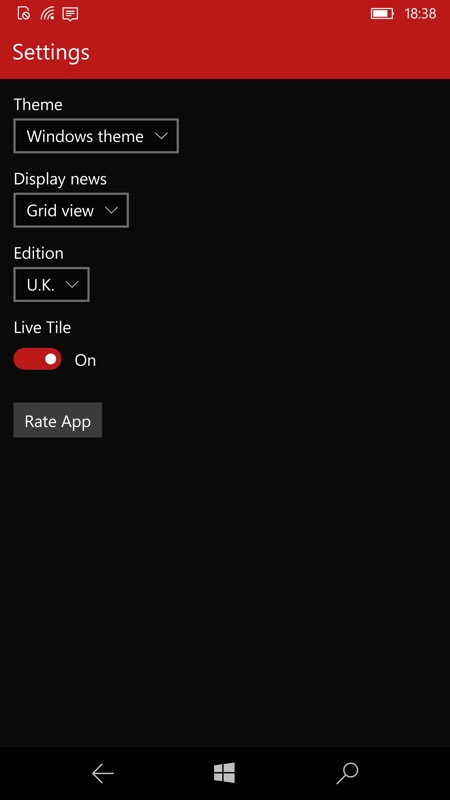 A nice idea, but without a way to zap the slightly misleadingly placed ads for a small payment then I can't really recommend this UWP app wholeheartedly. And don't get me started on someone else making money from the BBC's content (which I help pay for, along with every other UK license fee payer)....