Now, admittedly, you could just copy something else trivial into the clipboard and this should, in theory, do much the same thing. Buy hey, a new UWP app is worth noting, at least!
From the Store description:
Clipboard Cleaner is a simple tool, that helps you to remove copied data from the device clipboard. Have you ever copied safety sensitive data (e.g. passwords) and wondered how to remove them from the clipboard again? Well, now you can, with just a single tap using Clipboard Cleaner.

* * * [PREMIUM] * * * You can clean the clipboard directly from the start screen with "Instant Clean". Configurable behavior to suite your needs as best.

Some screens of this in action: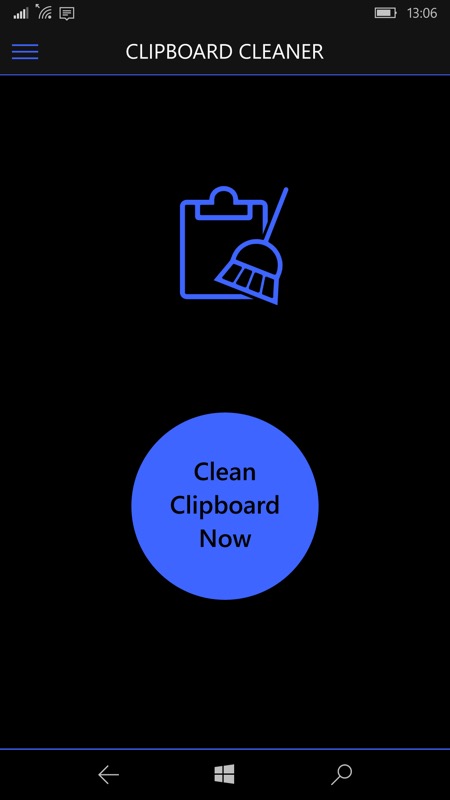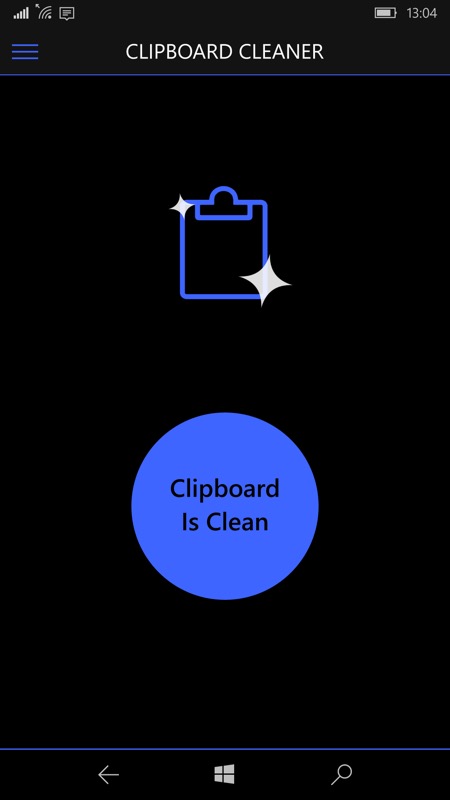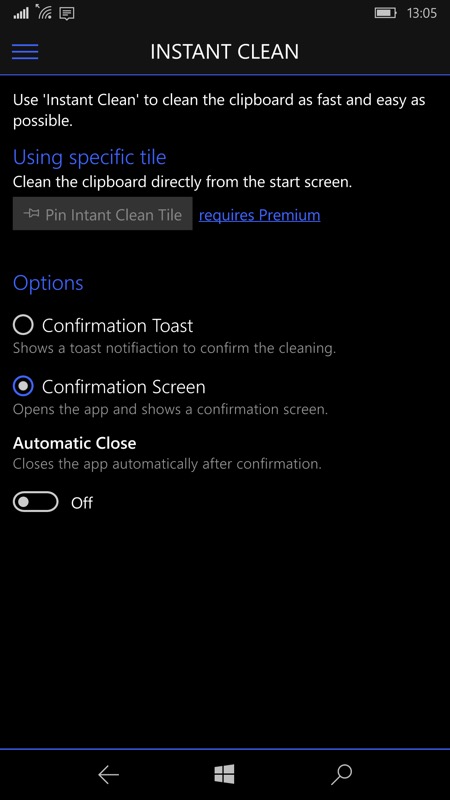 You can grab this in the Store here. Nicely done, ZYL Apps!