From the Store description:
FEATURES

Support touch screen interactions.

Create mind map quickly and easily.

Insert icons to your mind map.

Zoom to fit your mind map with one click.

Export your mind map to PNG/BMP/GIF/JPEG file.

Manage mind maps in explorer mode and pivot.

Sync your data between your device and server with Microsoft account.

NEXT UPDATE

Improve generating mind map thumnails.

Add more mind map drawing styles.

Support drag & drop to move and arrange node in drawing mode.

Improve user interface and user experience.

WHY MINDMAP?

Organize, manage your plan, activities effectively.

Generate great ideas during your brainstorming sessions.

The best solution to clarity your thoughts, improve your memory and get the creative boost you need.
A few token screens of this in action, even though I don't think it's fully featured enough yet to warrant serious input effort!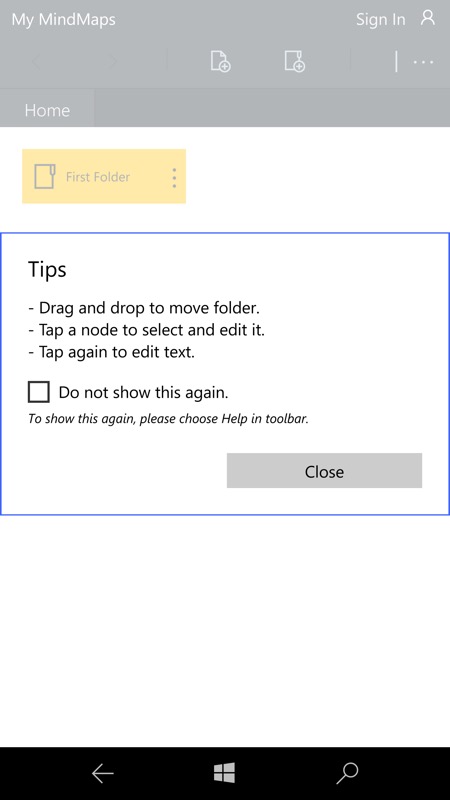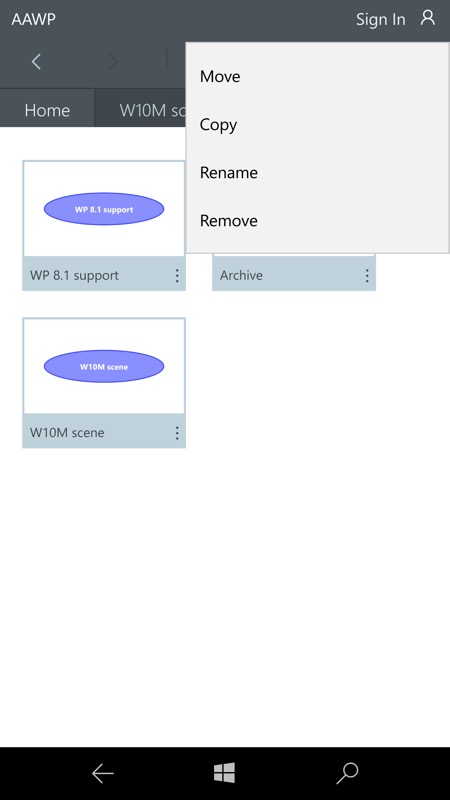 You can grab this in the Store here, it's a free download. I did have issues 'signing in' to OneDrive to allow the application sync access, I gather this is due to a bug and will have to wait for an update.
Let's see where this application goes, it's been around for a year in this state but I'd like to see the developer, Magik Hub, continue work. Why not email him and encourage him?
(Discovered through MyAppFree)