Of course, with the world moving to USB Type C in general, such hubs are acquiring an extra major role, in expanding a single Type C port (e.g. on a Macbook or Surface Go) to a variety of day to day ports. The Omars 5-port here offers:
'host' Type C in/out/power
Ethernet in (up to 1000Mbps)
HDMI out (up to 4K)
Type C in/out/power (up to 60W Power Delivery)
2 x USB-A (3.0-rated), one with power-out (e.g. for hard disk), one without
So pretty comprehensive and, other than the low price, the main design feature here is that four of the main ports are protected by a folding dust cover. This keeps muck out, in theory, plus it makes the hub look better when not in use.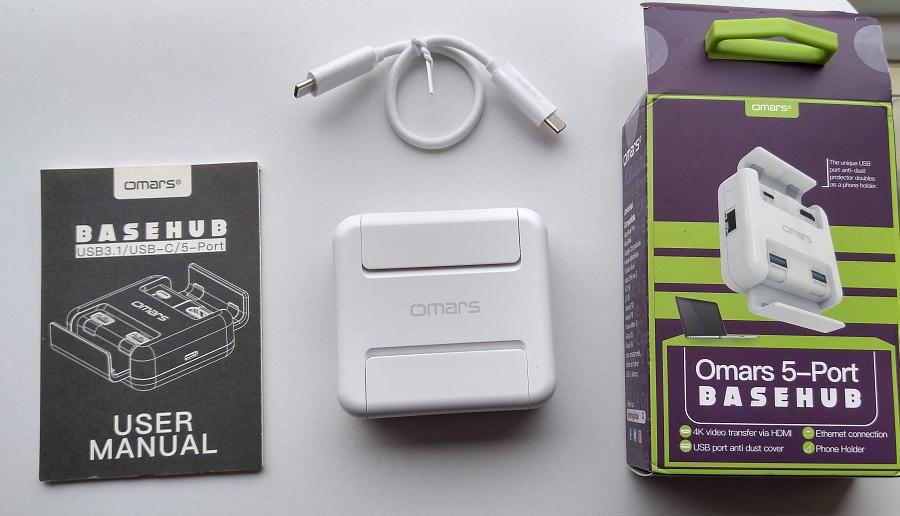 The flaps are right angled and well made/sturdy, revealing the aforementioned ports, all of which performed as expected. Handily the ports have extra symbols, marking power, one for the Type C 'in' and one for the powered USB-A 3.0: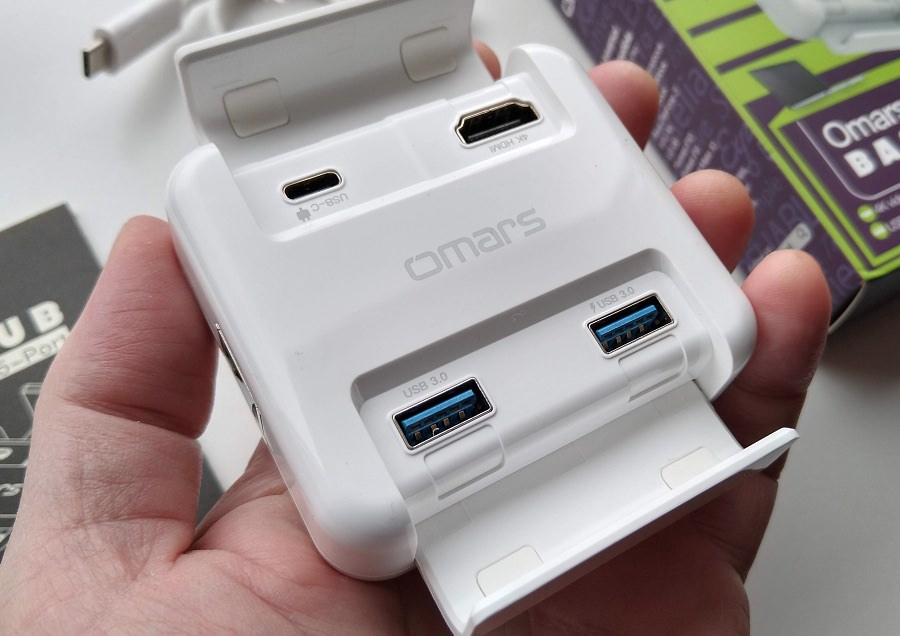 I tested this with a variety of Type C equipment, including Lumia and Continuum display, Samsung Galaxy and DeX, all of which worked well in the usual way. Not shown below, but I also tested Type C power in (i.e. charging the phone/tablet/laptop/host):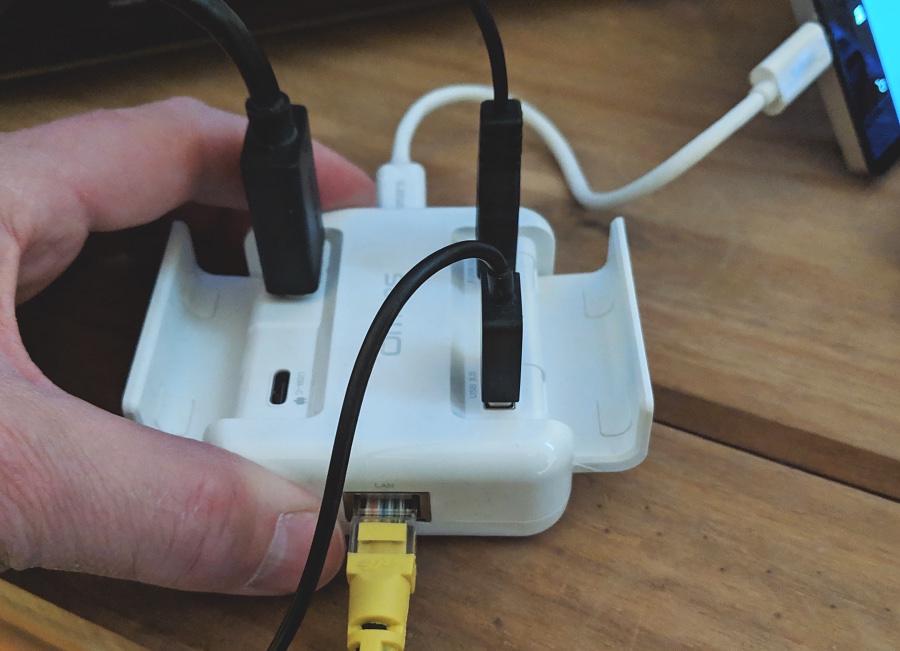 I've tested quite a few hubs now and they all 'just work'. Which doesn't leave room for reviewer criticism, but does bode well for the consumer. If you need to hook A up to B, C and D then a hub like this should work almost every time (and when it doesn't the answer's usually that one of your cables is cheap or damaged).
At £28 on Amazon UK, this is great value and solidly made. Bargain. One for my kit bag!