From the Store description:
Match similar blocks within the allocated time to progress. Click and drag to form giant blockchains. If you like voxels and minecraft, then this game is definitely for you.

Gameplay involves tracing lines through connected blocks of the same colour/type - and it's all rather fun. Seeing how long a chain you can spot and - in theory - managing the order of tracing chains so that other longer chains come into contact: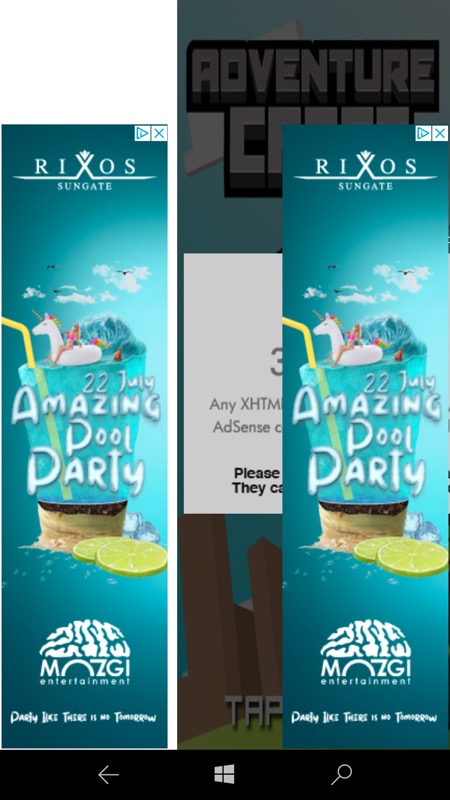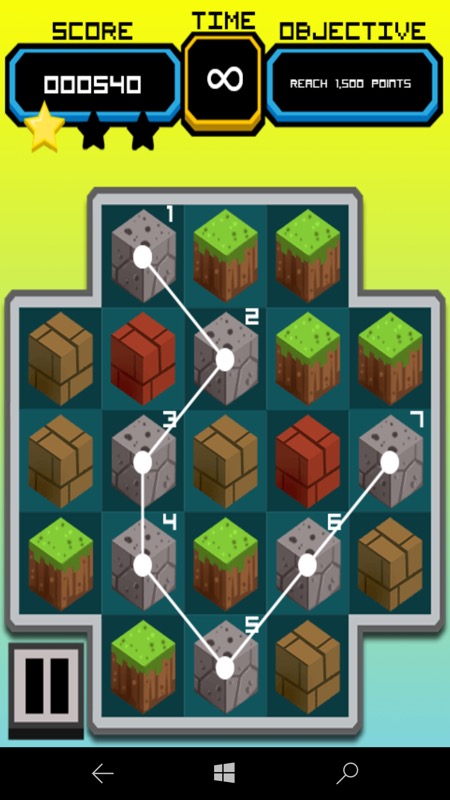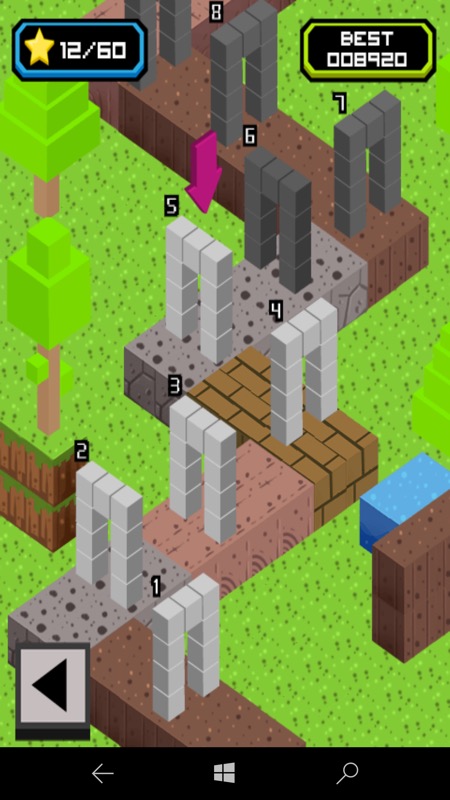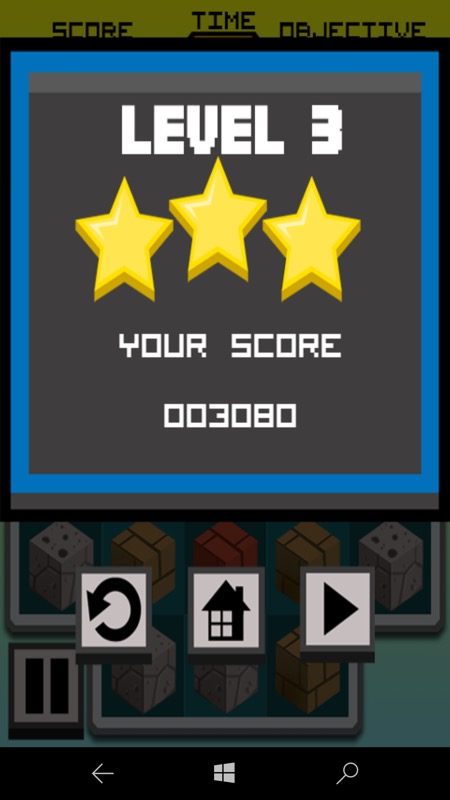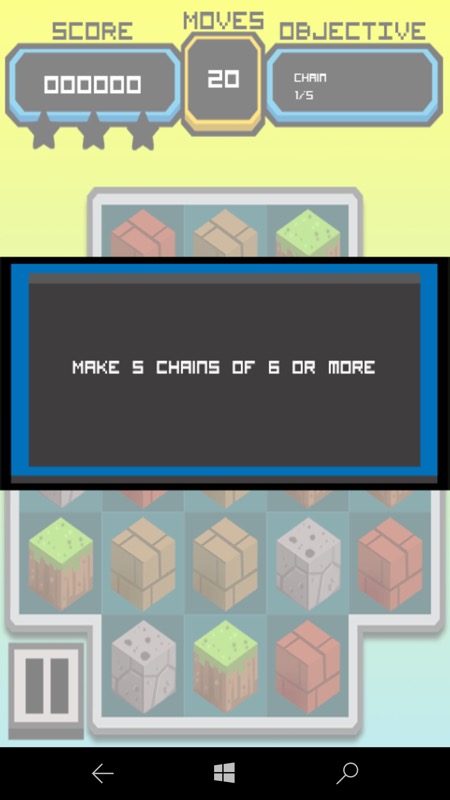 If the developer is listening, tidy up the initial ad/review system and I'll happily update this review. In the meantime, you can struggle through yourself here in the Store. It's worth the initial few minutes circumventing the review nag and ads in order to get to the game proper!
(Discovered through MyAppFree)