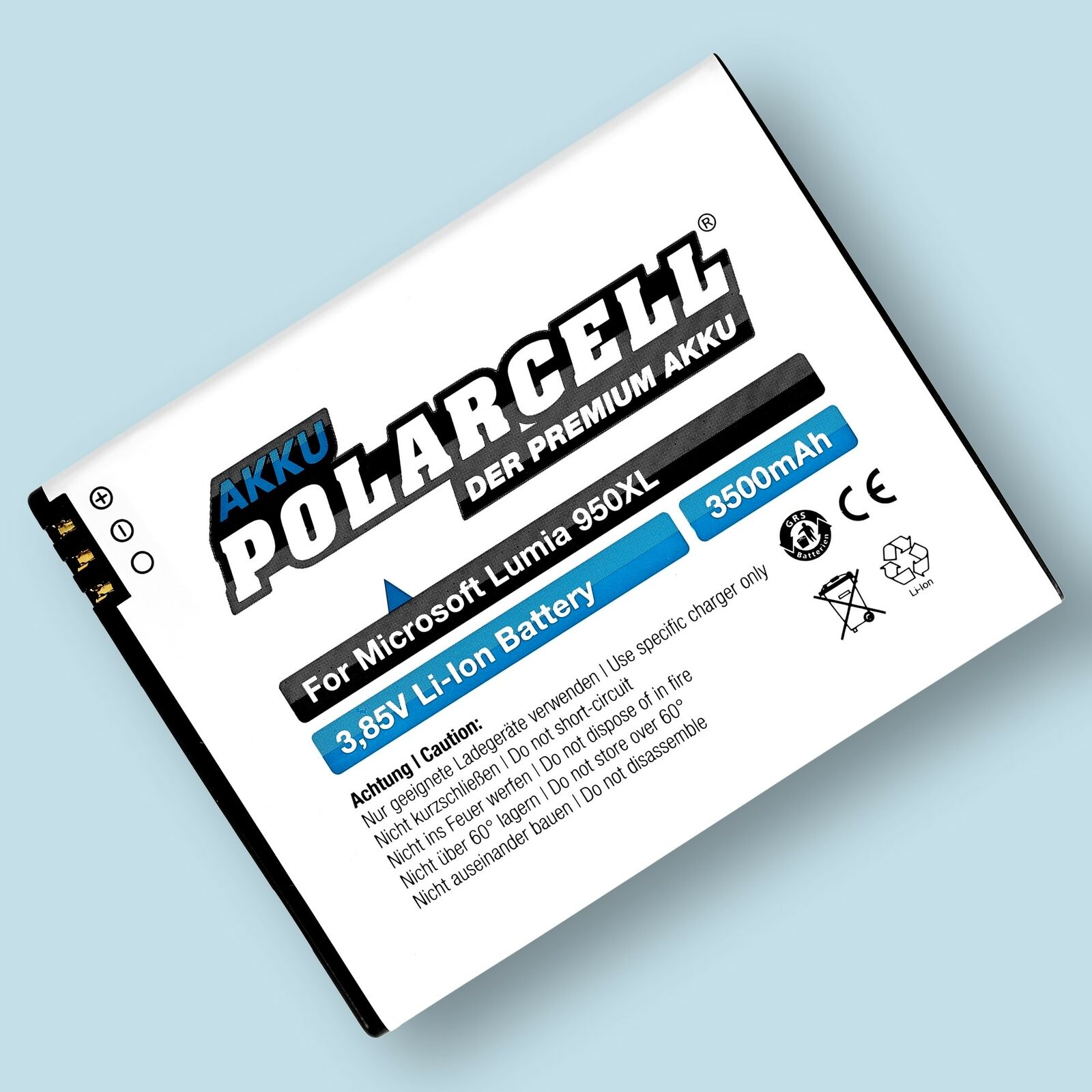 Matthias says:
"Since more than a year I am using my old Samsung S4 because my Lumia 950XL suffered unpredictable restarts. The problem was the battery having lost its potential.

For months I was begging Wannsee Electronics to produce a replacement for the original Microsoft one. And now it happened!!

I received the battery and can use my beloved 950XL as my daily driver at least until WhatsApp quits – maybe longer.

The battery is available under the label "Polarcell" and I bought mine on ebay."
He links to https://m.ebay.de/itm/PolarCell-Akku-fuer-Microsoft-Lumia-950XL-Dual-Sim-BV-T4D-Batterie-Accu-3500mAh-/392293781288?txnId=907345911026 and this item also appears in other eBay European outlets, all supplied by this German manufacturer.
Matthias says:
"Quality is excellent and worth each single cent.

Please spread the word among Lumia die-hards."
Thanks for the report. I'm sure that several readers will be only too anxious to find a decent battery for their ageing 950 XL. The price (£25) sounds about right for a really good battery too. I always shudder when I see batteries at under £10 online because I know they're put together in some Chinese factory with zero attention to QA and performance will be terrible.
Comments welcome if you pick one of these up!