From the Store description:
All format media & IPTV player supporting EPG, DLNA, IPTV Live TV (M3U playlists), YouTube playlists, ALL VIDEO formats with any format local or online subtitles, ALL AUDIO formats and almost ALL streaming protocols, with an embedded file manager for creating playlists of Local, Network, or from OneDrive media files.

plays almost all VIDEO formats (mkv, flv, ts, m2ts, avi, divx, mp4, mov, mpg, wmv, etc)
plays almost all AUDIO fomats (mp3, wma, flac, ogg, wav, etc)
plays almost all streaming protocols (hls, rtmp, rtsp etc)
M3U playlists
Remote playlists and auto refresh option
IPTV Live TV with EPG support and capability to preserve data on refresh
YouTube playlists (one click import)
PIP mode (desktop)
supports the most popular subtitle formats
embedded subtitles
Online subtitles
Continuum support
media casting
full playlist support
drag & drop support of multiple files/folders (desktop version)
drag & drop of subtitles (desktop version)
creation of lists of playback (playlists) from folders
direct playback from folders (audio or video)
reads all the subtitles from the video file folder and automatically loads the subtitle with same name as the video file
direct loading of subtitle from compressed files (default option is disabled)
fully customizable subtitles(color, shadow, position, time synchronization, etc)
supports non-unicode subtitles
smooth playback of high definition videos
gesture control for time position, volume control (swiping)

And as a file manager:

can manage files easily and fast (cut, copy, move, delete) with progress display in copy function.

multiple selection of files and folders

fast loading of files and folders

display of all video files, of all audio files, of all picture files in seperate folders

automatic detection of folders that contain media files

uncompress files (zip, rar, 7zip, tar, gzip) to the current folder or to seperate folder with progress display

thumbnails of files

automatic counting of files and folders that are contained in every folder

sort by name, by type, by date

a private folder (app's storage) can be protected with password
If you're curious about my comments about Best Player's interface then you'll get some idea from the screenshots here, though you'll have to fork out the £2 or so (sale price) if you want to invest time in getting this working well at your end.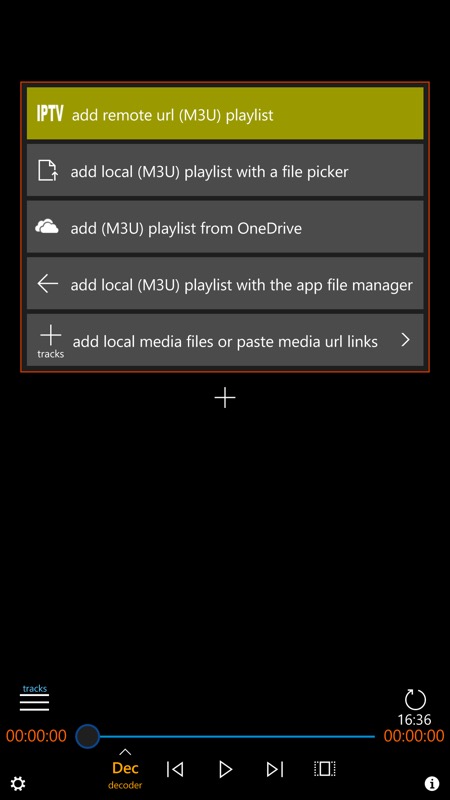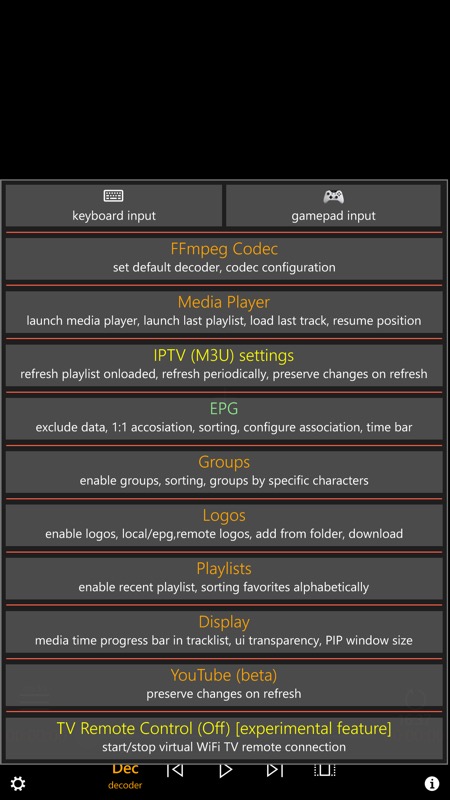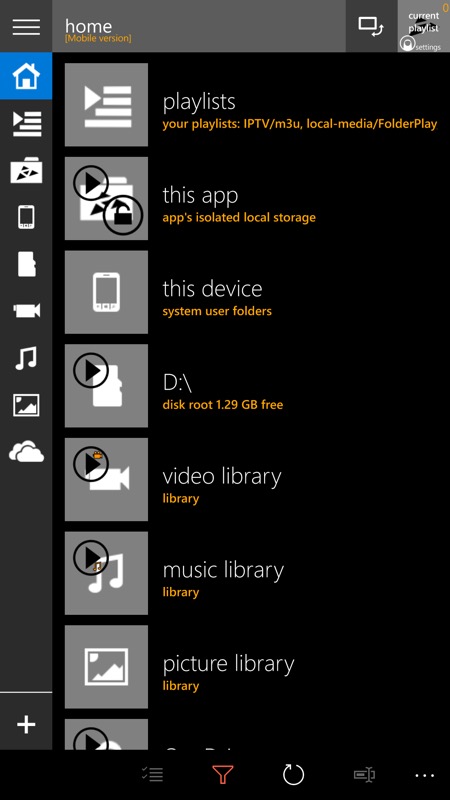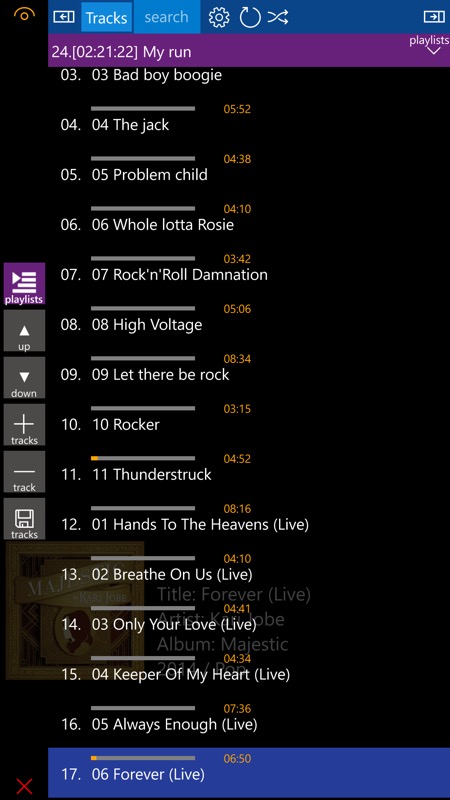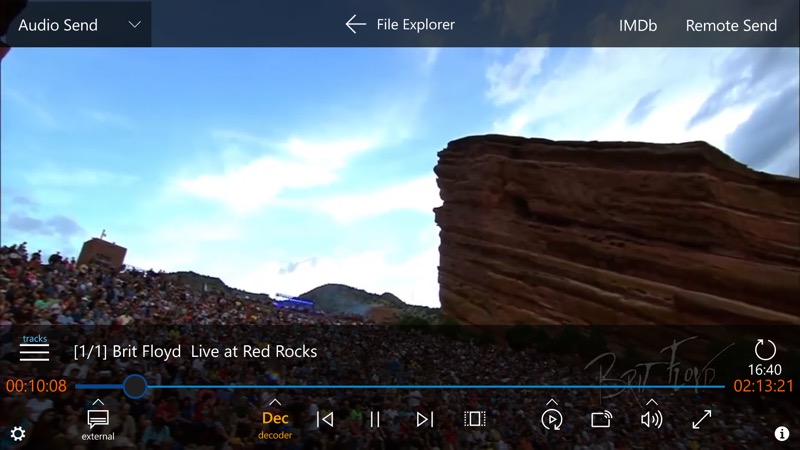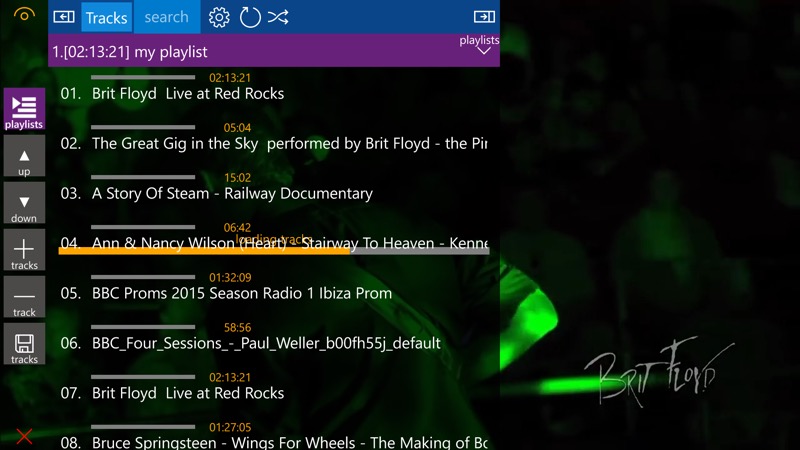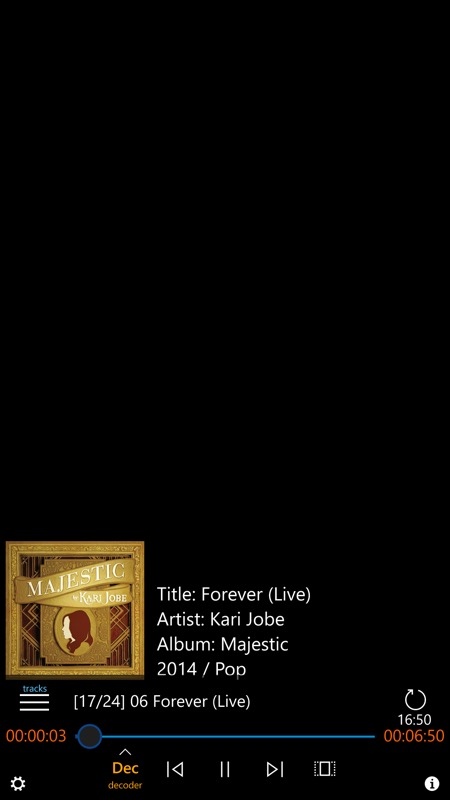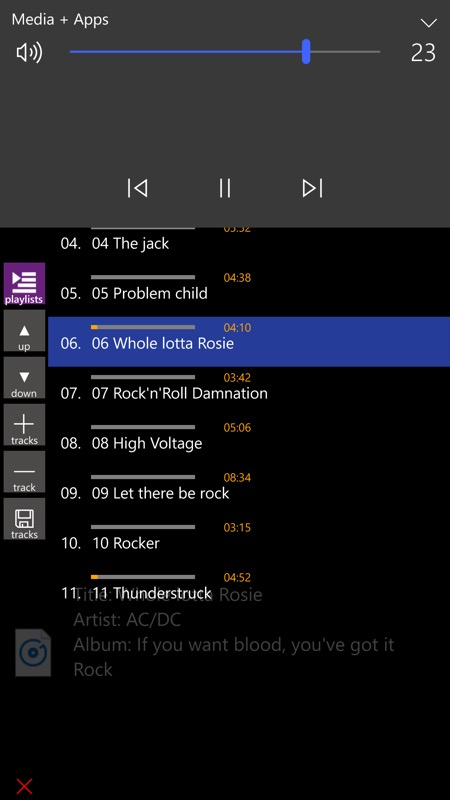 You can buy this in the Store here. Comments welcome. I just don't know what to make of it. Usability monstrosity or blinding stroke of UI genius?