From the Store description:
Modern Flashcards is free flashcards app for Windows. Use it to learn any subject, especially foreign languages. It allows you to easily create and study flashcards. You can create your own cards. You can export and import data to OneDrive and imports cards from CSV file.

To manage learning process and deadlines you can use repetition schedules. Hang the card to the repetitions for a certain number of days

The principle of Modern Flashcards is based on learning through repetition of vocabulary cards. Each card has two pages front and back. On each side of the card is a headline and an example. The cards are grouped thematically into collections called decks. For each deck is assigned a schedule that is responsible for carrying out the method repeats.

The application works without the need to use data on your mobile device. Data transmission is only used when backup your data to OneDrive, and when reading the contents of the card.
This promo screen set should give a good idea of how it's all put together: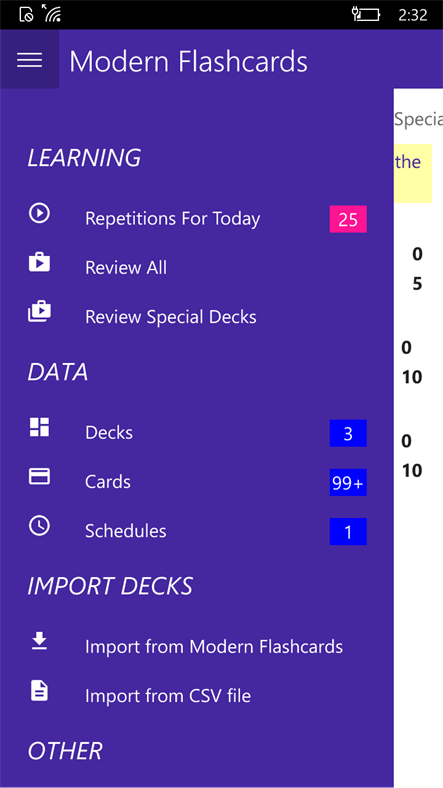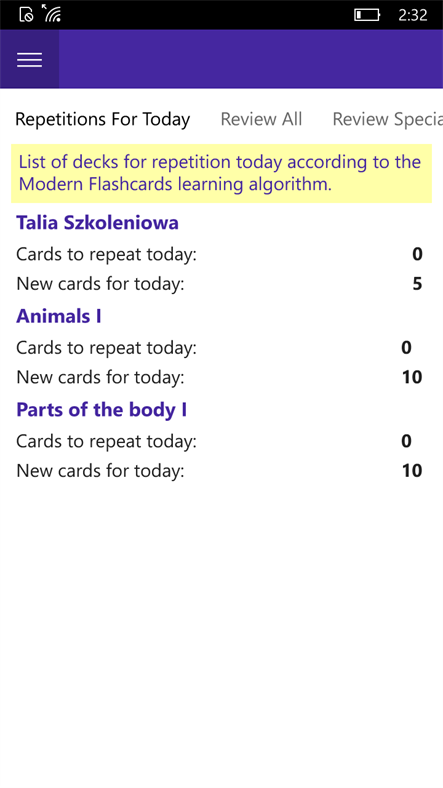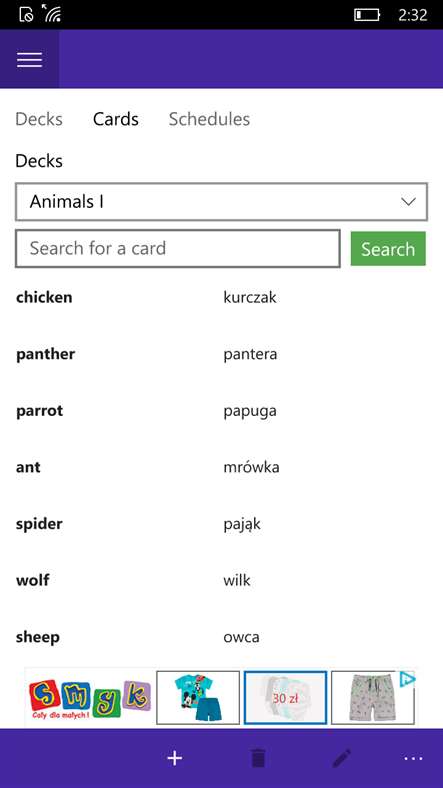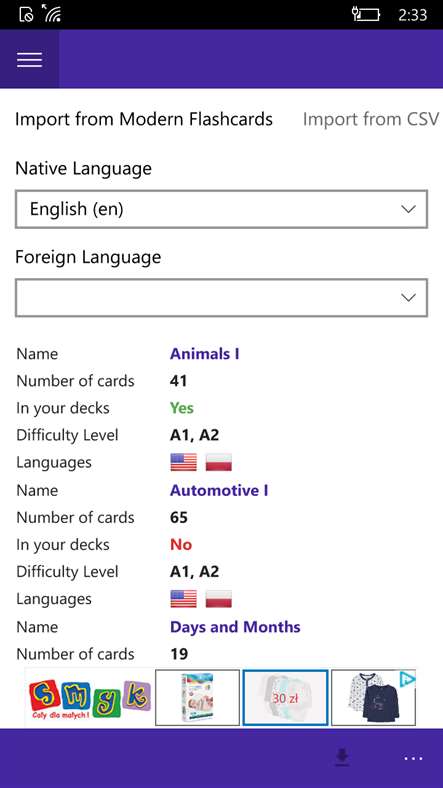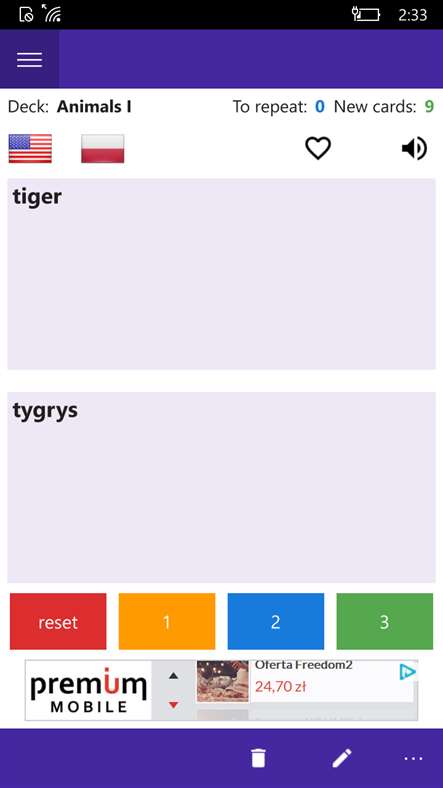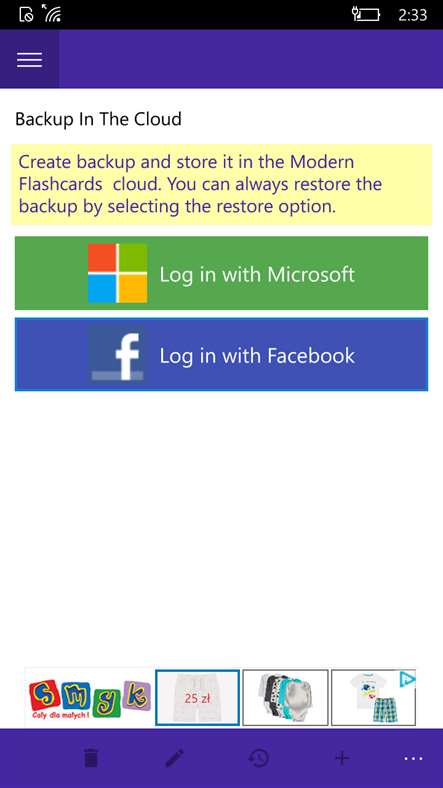 You can grab this in the Store for free here.