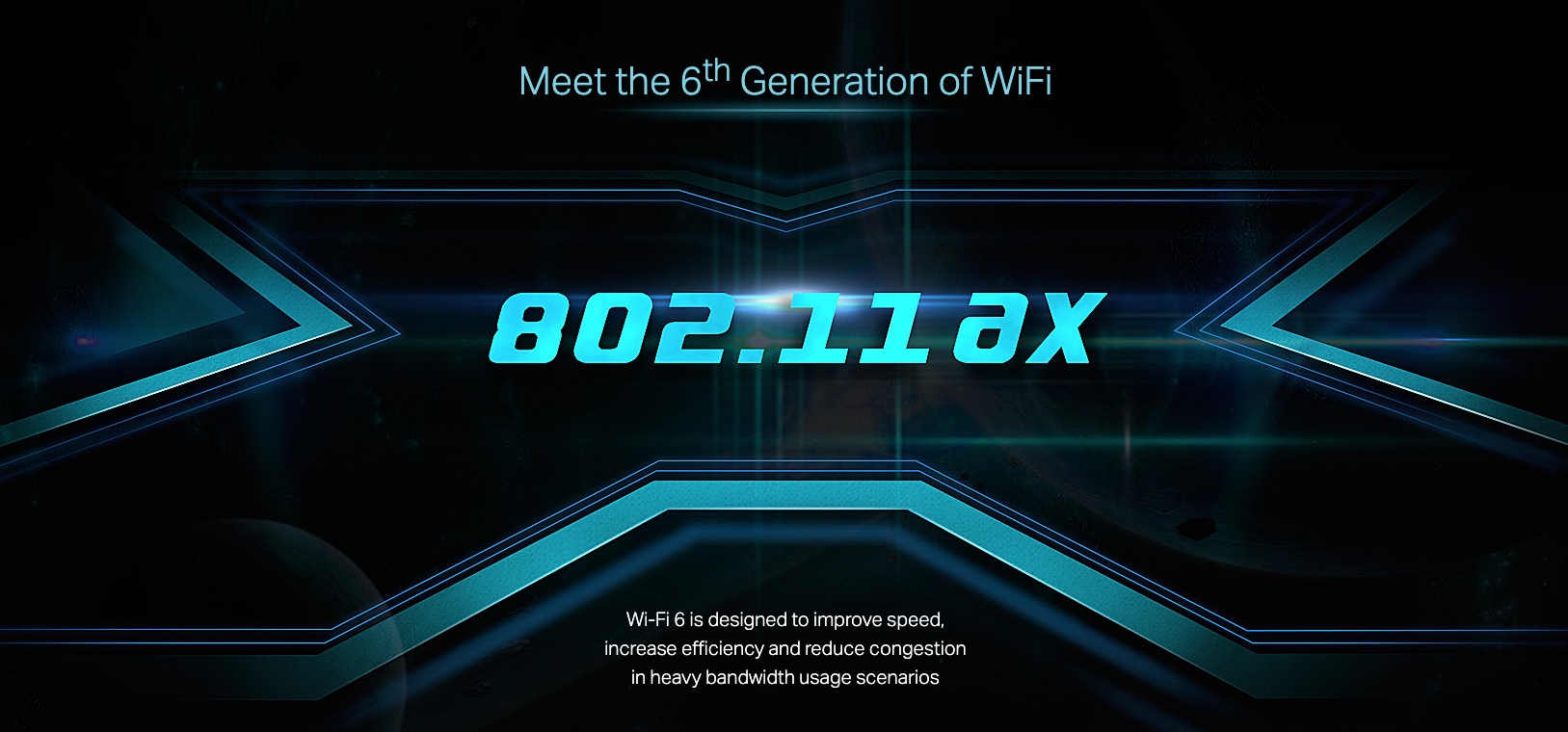 From the original Wifi 6 standard announcement:
The ubiquity of Wi-Fi and its ability to complement other wireless technologies helps bring the promise of connecting everyone and everything, everywhere, closer to reality. Wi-Fi popularity has also created very diverse and densely populated Wi-Fi conditions, requiring technological advances to meet the needs of users. Wi-Fi CERTIFIED 6 delivers improvements and new features that enable Wi-Fi devices to operate efficiently in the most dense and dynamic connectivity settings.

Key capabilities:

Orthogonal frequency division multiple access (OFDMA) effectively shares channels to increase network efficiency and lower latency for both uplink and downlink traffic in high demand environments
Multi-user multiple input, multiple output (multi-user MIMO) allows more downlink data to be transferred at one time, enabling access points (APs) to concurrently handle more devices
160 MHz channel utilization capability increases bandwidth to deliver greater performance with low latency
Target wake time (TWT) significantly improves network efficiency and device battery life, including IoT devices
1024 quadrature amplitude modulation mode (1024-QAM) increases throughput for emerging, bandwidth-intensive uses by encoding more data in the same amount of spectrum
Transmit beamforming enables higher data rates at a given range to increase network capacity
And from this week's certification announcement:
The Wi-Fi CERTIFIED 6™ certification program from Wi-Fi Alliance® is now available and delivers the best user experience with devices based on IEEE 802.11ax. The certification program brings new features and capabilities that enable substantially greater overall Wi-Fi® network performance in challenging environments with many connected devices such as stadiums, airports, and industrial parks. With adoption of the latest Wi-Fi generation increasing, product vendors and service providers can trust Wi-Fi CERTIFIED™ will distinguish Wi-Fi 6 products and networks that meet the highest standards for security and interoperability. Wi-Fi CERTIFIED 6 provides significant capacity, performance, and latency improvements to the entire Wi-Fi ecosystem, while ensuring products across vendors to work well together to deliver greater innovation and opportunity.

Wi-Fi CERTIFIED 6 supports a more diverse set of devices and applications, from those requiring peak performance in demanding enterprise environments to those requiring low power and low latency in smart homes or industrial IoT scenarios. Wi-Fi CERTIFIED 6 delivers nearly four times the capacity of Wi-Fi 5, and is an evolutionary advancement for Wi-Fi's ability to deliver high-performance infrastructure and optimized connectivity to all devices on a network simultaneously – bringing noticeable improvements in densely connected Wi-Fi environments.
Finally, from the TP-Link products page, which has lots of cool graphics illustrating all this, there's a sneak peek at the AX11000, which looks like something from science fiction(!):


Of course, none of this will affect existing Windows phones and equipment directly, but the standard is backwards compatible, of course, so there will be some beneficial impact as Wifi 6 devices are handled in ways away from legacy Wifi protocols.