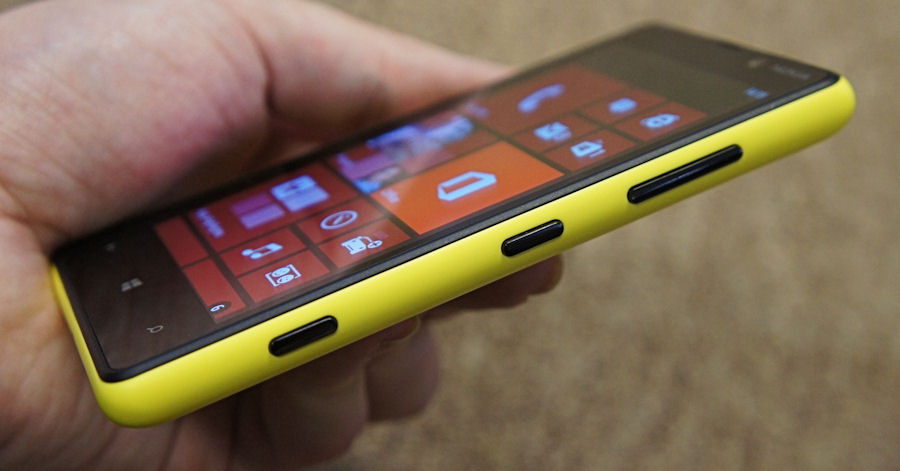 From the article's intro:
My Nokia Lumia 820 smartphone is approaching obsolescence after six years' use. Apart from that, I used a second-hand iPhone for a week before it failed, but I have never used an Android phone. I am clearly not someone who places a premium on having the latest phone, but I would like something I can rely on. I don't use phones for music on the go – I still use iPods – and I very rarely watch videos on them: I use my laptop for that. I have a sim-only contract and the idea of spending £700 or so on a phone doesn't really apply to my wants, needs or financial reality. Jim

Every Windows smartphone user should be thinking about this topic, because Microsoft will stop supporting the platform roughly a month from today, on 10 December 2019. Obviously, this won't be as traumatic for as many people as the end of Windows 7 support on 14 January 2020, but it does mark the end of an era. And the end of an error.

The Lumia smartphone business was one of Microsoft's most spectacular – and most expensive – flops. Users loved their Lumias, but there were never enough of them. Also, there weren't enough apps to attract switchers from Apple and Android. Microsoft's selling proposition was that developers could write "universal" apps that would run on Windows 10 smartphones and laptops, and on Xbox games consoles, thus reaching hundreds of millions of users. Alas for Microsoft, that idea didn't attract developers. The company's new chief executive, Satya Nadella, shut down the smartphone business that the former boss, Steve Ballmer, had bought from Nokia.

Nadella's mobile strategy was to support both rival systems, and Microsoft now has dozens of apps for both iPhone's iOS and Google's Android. As well as the obvious Microsoft Office apps, Cortana and the Edge browser, these now include business apps such as Microsoft Dynamics, Microsoft Teams, Power BI, Yammer and Office 365 Admin. In fact, when demonstrating an iPhone loaded with Microsoft software in 2015, Nadella called it an "iPhone Pro".

However, iOS is exclusive to Apple while Android is readily available, so Microsoft will re-enter the smartphone market late next year with its own innovative, dual-screen Surface Duo running Android 10. This is clearly aimed at business users – including people like me – but it does suggest that Android will ultimately offer the best experience with the whole Microsoft ecosystem, including Windows PCs, software and Azure cloud services. This reduces your problem to picking the best mid-range Android phone.
Jack then goes on to directly address 'Jim's problem:
...you can certainly get something that will meet your needs for about £200 to £250, if not less. At that price, you lose some processor speed, fast graphics, storage space, and some screen and camera quality. However, all the major brands I've seen have been robust enough, and fast enough, for ordinary purposes.

In the mid-range, I tend to lean towards Motorola as a fairly safe bet. I've previously recommended various G models, and I currently own and use a special edition dual sim Moto G6 (4GB/64GB), for which I paid £238. It has since been superseded by various models of the G7 and G8. The Moto G8 Plus was only released on 25 October, so I haven't seen one, but the latest spec includes a 48 megapixel camera, as well as boring old stuff that I still like: a headphone jack, FM radio, internal SD card slot (up to 500GB) and a reasonably stock version of Android. It may not be the best mid-range smartphone you can buy, but based on my previous experience with the brand, it will be good value at £239.99. Alternatively, you could pick up a single-sim G7 Power (4GB/64GB) – which appeared earlier this year, and runs the same Android 9 – for £159.95. Alternative retailers are, of course, available if you shop around.

...My colleague Samuel Gibbs, who reviews phones for the Guardian, recently picked the Xiaomi Mi A2 as a bargain buy, and at £169 with 6GB of memory and 128GB of storage, it still is. Xiaomi also sells smartphones under the Redmi brand label. The Redmi Note 7 is still an option at £160 (4GB/64GB) or £185 (4GB/128GB), but the upgraded Note 8 Pro was released here in September (£225). However, all these use Xiaomi's MIUI instead of the A2's stock Android.

I've put together a comparison of some options at GSM Arena.
Interestingly, Jack also addresses the issue of interface and making things look familiar for an old Lumia user:
Some people just want tiles that make their Android smartphones look much like your old Lumia. That shouldn't be too difficult because you can do it by downloading mostly-free apps from the Google Play store. Tiles can be provided by installing, for example, XinYi's WP Launcher, ChYK's Square Home, Spark Planet's Win 10 Launcher, Win Launcher 2019, or Launchers World's WP 8 Launcher 2019. There are lots.

Both WP Launcher and Square Home 3 are free to install but you may need to make in-app purchases in WP Launcher or upgrade to the highly-rated Square Home Key (£3.89).

A few websites have described more extensive customisations, with 7 Labs using WP Launcher, AI Type Keyboard, Messaging 7, WP7 Contact/Dialer, Windows Phone Notifications and ZPlayer to get something more like a Windows smartphone.

Just installing an app like WP Launcher will get you familiar tiles instead of Android icons, without the integration provided by Microsoft's Launcher. However, changing the "look and feel" doesn't magically rewrite the underlying operating system. The changes are little more than skin deep, though they might help you make the transition to a new platform.
All good options for the regular user, though I suspect that many AAWP readers will also be prioritising top spec cameras, which is why I still feature imaging comparisons here. And yes, you'll have to pay a little more to get Lumia (950/1020) quality (or close to it) on iOS or Android. Sorry!