Now, it's true that most people use Whatsapp for ephemeral, insubstantial messages, but I'm sure there might also be things of note in Whatsapp on your Windows phone that you'd like to keep.
In theory, the chat export feature should still work (in January 2020) even when Whatsapp pulls the server APIs offline, since you're just backing up local data, but we can only guess the state of the application in 2020 and it might be best to do all this before the deadline, before goodness knows what error prevents you from using the app as 'normal'.
Note that you can't export from all chats in one go. You need to do each individually, though as some of them might be quite lengthy, individual threads would probably work better in terms of keeping them organised after the (emailed) export.
From the Whatsapp FAQ:
To export your chats

If you would like to keep a record of your messages on a computer or in an email, you can email yourself individual chats. Please follow these steps:

Open the chat you wish to export.
Tap on

More

>

info

or

group info

.
Tap on

More

>

email chat history

.
Or, in screenshot form, from me: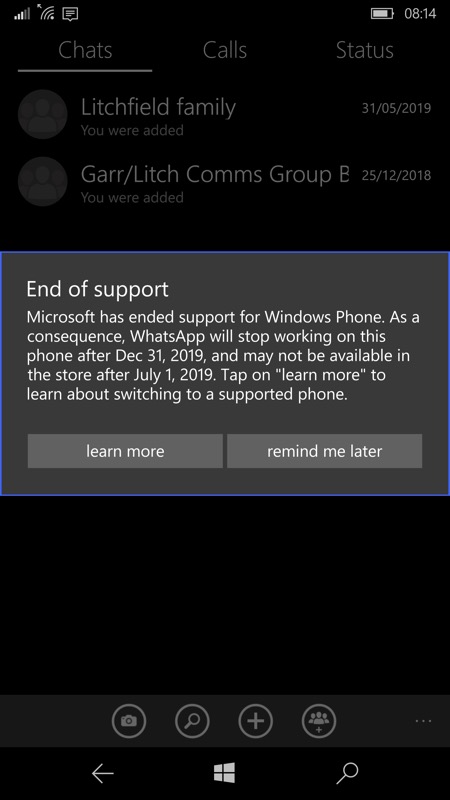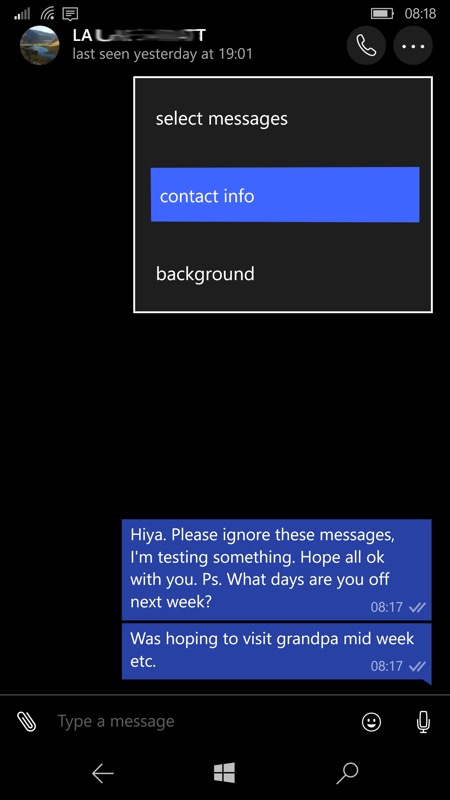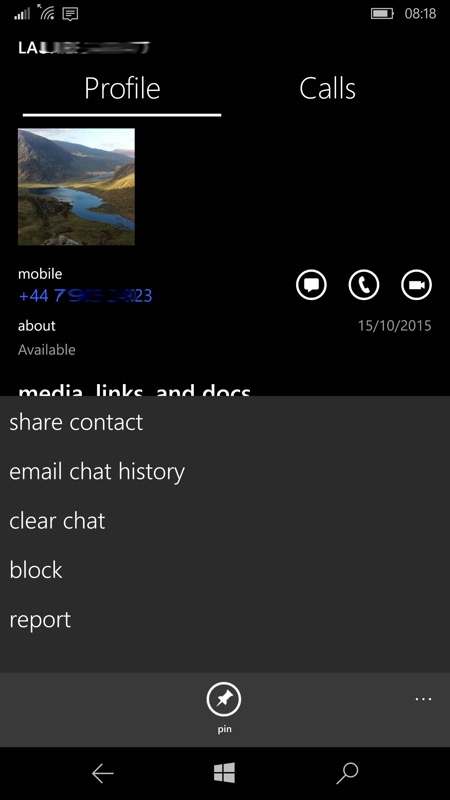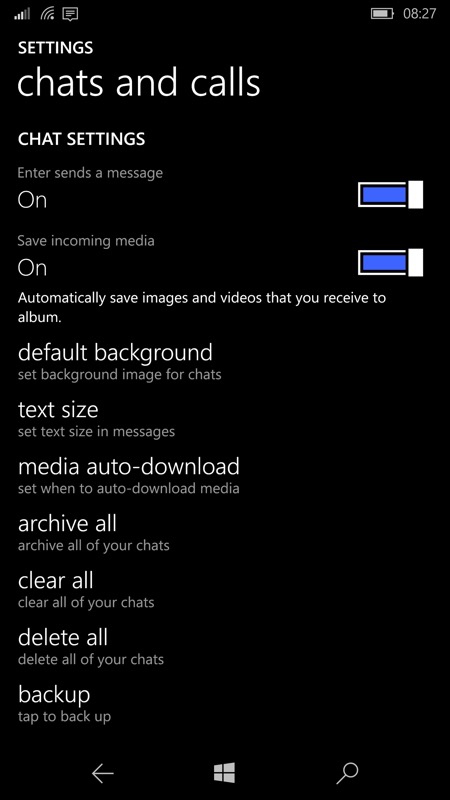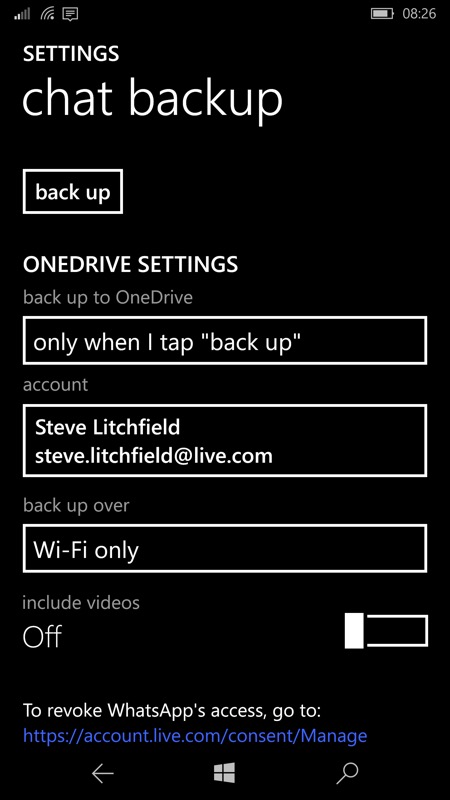 Here's a typical sample from an exported chat thread. Nothing fancy, but the messages are there.
05/12/2019 08:17:07: STEVE LITCHFIELD: Hiya. Please ignore these messages, I'm testing something. Hope all ok with you. Ps. What days are you off next week?

Messages to this chat and calls are now secured with end-to-end encryption. Tap for more info.

05/12/2019 08:17:34: STEVE LITCHFIELD: Was hoping to visit grandpa mid week etc.

There's also Whatsapp's OneDrive backup facility, but this seems to just be for other Windows phones - Whatsapp on Android uses only Google Drive for its auto-backups/restores, while on the iPhone, the backup/restore is to iCloud Drive, meaning that there's no obvious way to backup Whatsapp on Windows phones and then restore said chat archive to Whatsapp on a new platform, which is a shame.
Anyway, at least you now know how to archive chats for reference, even if it is in textual form for reading in Word or similar!