From the Store description:
This app is a combination of a simple file manager and a file viewer. The usual use of separate programs for file operations and file viewing is very inefficient at managing a larger number of files, as there is a need to switch back and forth between these two types of programs. With this app, the contents of all files of supported file types are already displayed in the overview, so that not every single file needs to be opened for a content display. The files of unsupported file types are usually displayed in the overview with their icon, while in the detail view, which can be opened by double-clicking or context menu, they are only displayed in hex format. In the detail view, supported file types can be switched between content display and hex format, and any file can also be opened with the linked program, which is especially useful for files of unsupported file types. The overview can also be filtered according to various criteria, whereby any number of filters can be created and stored.

File operations support copying, deleting, and comparing. The integrated file viewer can display or play text files, image files, video files, audio files, PDF files, RTF files, ZIP files, and folders. Filter criteria for each filter can be content type, text file search text, four OR-linked file patterns, a file size range, a date range, and two OR-linked folder patterns.

Due to specific app restrictions, this app does not display files that have the System or Hidden file attribute set, and no folders that have the Hidden file attribute set. However, these file attributes are usually set only for various files or folders of Windows or some programs. In addition, these elements are not included in any file operations. The only exception is deleting a folder where corresponding items are deleted.

This was actually submitted late last year, but I found it very buggy in terms of crashes. Happily, there have been several updates, with the latest just yesterday. The developer says:
There is a new version of the app in the store, which should be more stable on Windows 10 Mobile. I found no bugs, but the main problem was the memory access, which I have optimized. The app still crashes on the Lumia 640, when a detail view is opened from the overview and, after rotating the phone, the back button in the app is pressed. This scenario does work on the Lumia 950. The problem seems to be the combination of rotation of the phone and the animation, which opens the views more smoothly. I could deactivate the animation for Windows 10 Mobile, but I don't like such switches in my code, maybe I find a better solution in the future.
See what you think, anyway. A few illustrative screenshots on my 950 XL: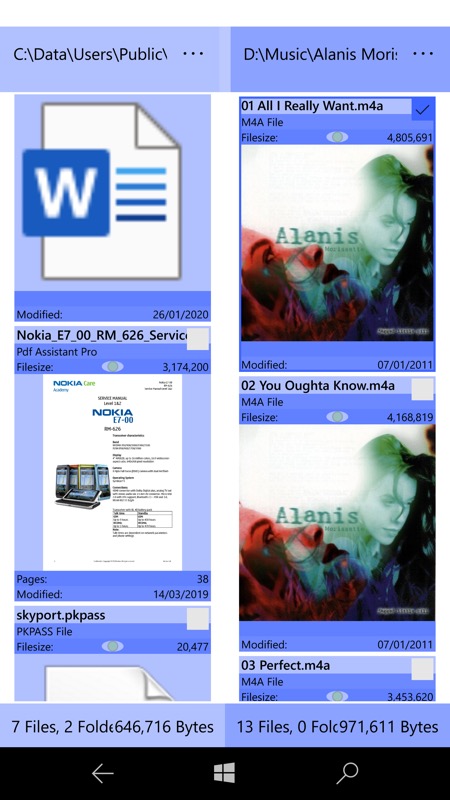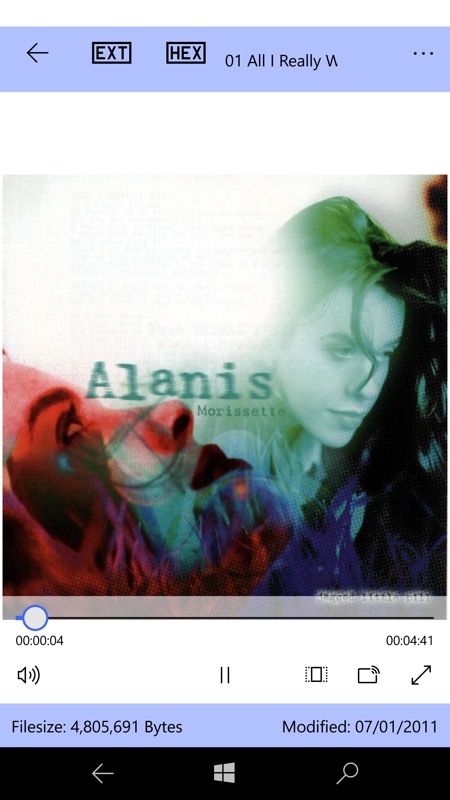 Obviously I'm only scratching the surface of what the application can do here. I'm still sceptical of its usefulness on Mobile, but do note that grabbing this also means that you can use it on the Desktop, where it's arguably a lot more useful. You can buy this in the Store here for around £1.70 (in the UK). The developer sent some promo codes, but right now I think he could do with a few cups of coffee etc, so just buy it if this is your cup of tea (mixed metaphor alert!)...