From the Play Store entry:
Be among the first to help us test brand-new early-stage features as we build an improved version of Microsoft Launcher. The goal of this program is to gain your valuable feedback to improve quality, performance and shape the overall user experience.

This version of Microsoft Launcher has been rebuilt on a new codebase to make new features possible - such as Dark Mode, Landscape Mode, and numerous performance improvements (speed to load, low memory utilization, battery optimization and fluent animation). Additionally, this version only contains a subset of the standard features from the main app. You may wish to search for and download our primary "Microsoft Launcher" app on Google Play for the most reliable and complete experience.

Give your phone a new look
• Personalize your apps with custom icon packs, and use adaptive icons to give your phone a consistent look and feel.

• Enjoy Bing daily images as your wallpaper, or use your own photos.

Dark Theme
• Microsoft Launcher supports Dark theme for your viewing pleasure. Select dark theme for comfort of use at night or in low light environments. This feature is compatible with Android phone's dark mode settings. 

Landscape mode

• Microsoft Launcher supports horizontal orientation to enhance your viewing preference.
Helpfully, some of the screenshots hint at the clean and flexible look - I have to say that I like it a lot and will be installing it and reporting back, from one of my test Android handsets. The landscape launcher support in particular looks good, especially when my phone is paired to a Bluetooth keyboard: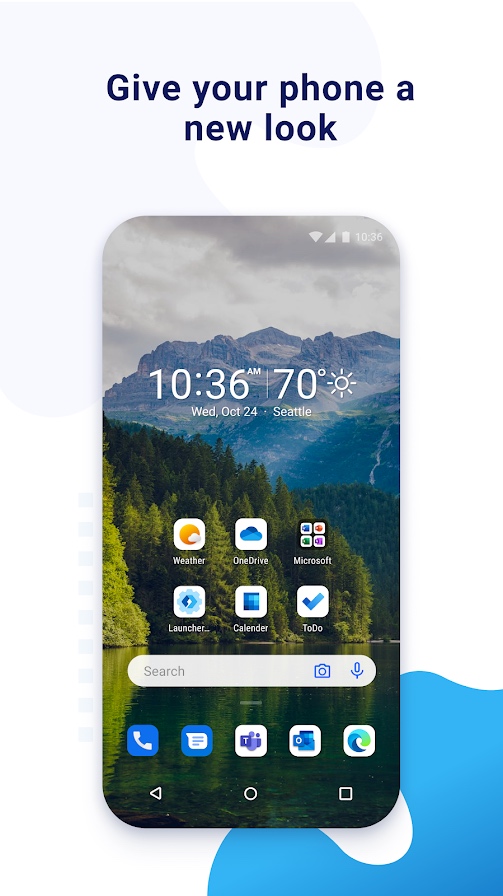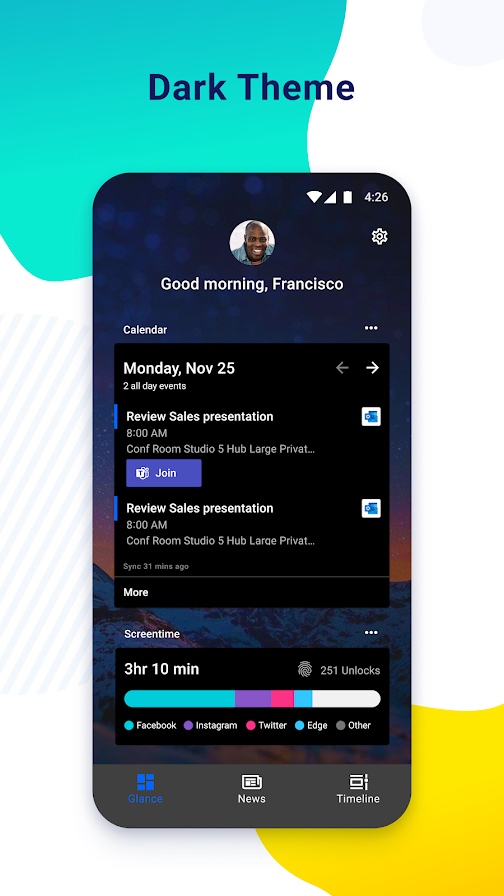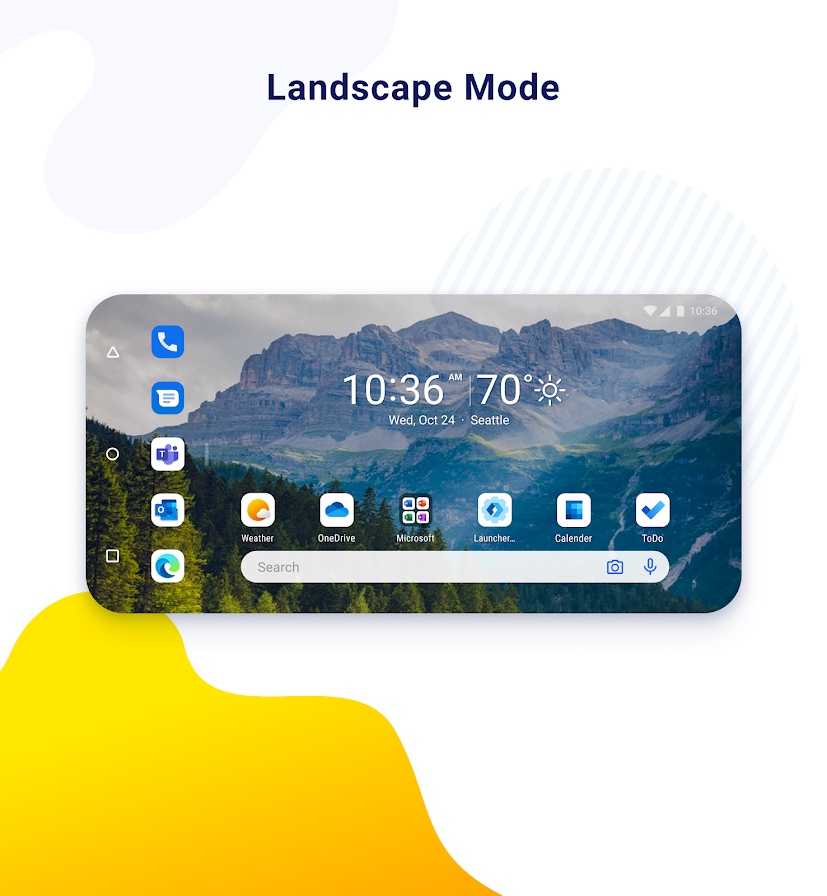 Again, landscape mode will be important in the Surface Duo and future folding phones, perhaps. Though note that setting up a home screen layout which 'works' in both portrait and landscape mode is very non-trivial. It's a veritable computer science problem, and I'll come back to this in due course.
You can grab this for any Android phone here in the Play Store. Have fun!