You can find the '25W Wireless Battery Pack' down at the bottom of Samsung's 'S20 Accessories' page: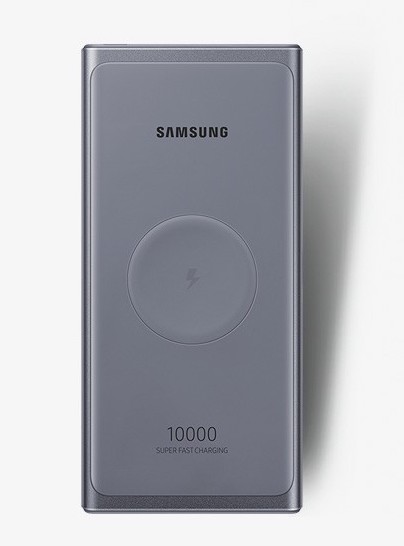 There are twin USB Type C 'PD' outputs/inputs, in addition to the Qi wireless output and some details are still sketchy. The wired output is only 25W for one device, though both at once should be enough for many charging duties. 10000mAh is typical for this size power bank, but the £50 price tag certainly isn't. Even allowing for the Qi capabilities, this is over-priced by at least £15. But you do get the Samsung name and guarantees, which is why I'm highlighting it here.
For most uses though, note the PONSINC equivalent that I reviewed, offering Qi output, along with integral microUSB/Lightning/Type C cables, at £25 is a better bet. And available now. Just saying...