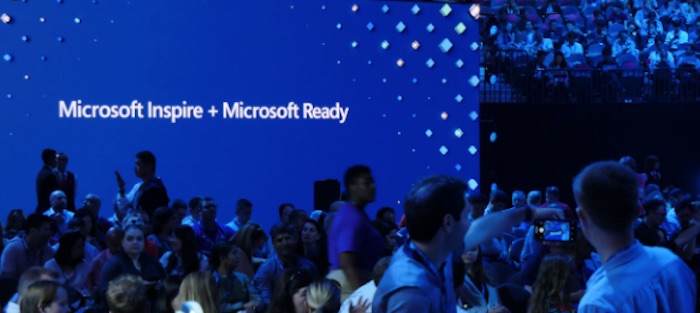 From Microsoft:
The safety of our community is a top priority. In light of health safety recommendations from public health authorities, we will not be holding Microsoft Inspire 2020 as an in-person event. We are exploring alternative ways to bring our partner community together to connect and learn. Stay tuned for more details to come.
So, as many other events have promised, there may be some online interactive or at least video streaming instead. But don't count on it, Google just cancelled its I/O event wholesale, with nothing to really replace it.
The original MS text is still up, in case you're wondering what 'Inspire' is/was:
Believe it or not, our annual partner conference Microsoft Inspire is just around the corner. I can't wait to celebrate all that we've accomplished together and discuss the exciting opportunities for the coming year. Microsoft Inspire 2020, scheduled from Sunday, July 19 to Thursday, July 23 in Las Vegas, is an opportunity for networking, learning and collaborating. As in years past, the time we spend together will strengthen our partnerships and set everyone on the road to success in the year ahead!
Hey ho. We live in strange times. Watch this space.