So, for the record, the update takes Office Lens UWP for Windows 10 Mobile to v16.0.32 and the quoted changelog is:
Office Lens can even crop images of curved items or folded papers

Bug fixes
And the feature set was added to, over the last few years, since previous mentions:
With Whiteboard mode, Office Lens trims and cleans up glare and shadows.
With Document mode, Office Lens trims and colours images perfectly.
The scanned picture can be saved to your choice of OneNote or OneDrive, or locally on the device.
Business Card mode can extract contact information and save it into your address book and OneNote. This feature works best with business cards in English, German, Spanish and Simplified Chinese.
Choose to convert images to Word (.docx), PowerPoint (.pptx) or PDF (.pdf) files that are automatically saved to OneDrive.
It's a remarkably sophisticated OCR (Optical Character Recognition) solution and it's free to anyone, especially under Windows 10 Mobile, where Office apps and PDF reading are baked in, though the actual OCR takes place in the cloud, which is why outrageous AI efforts, including recognising, straightening and flattening curved or folded documents can succeed: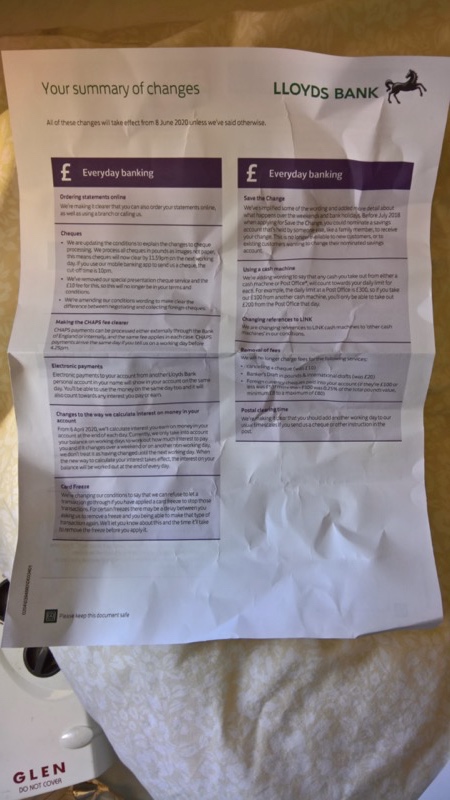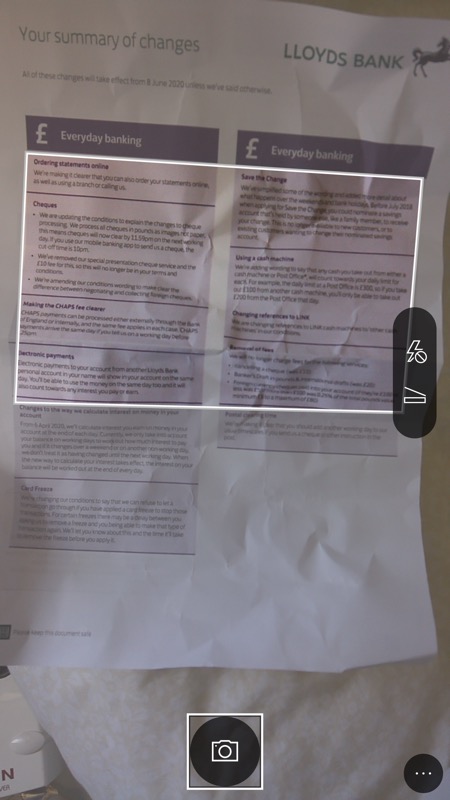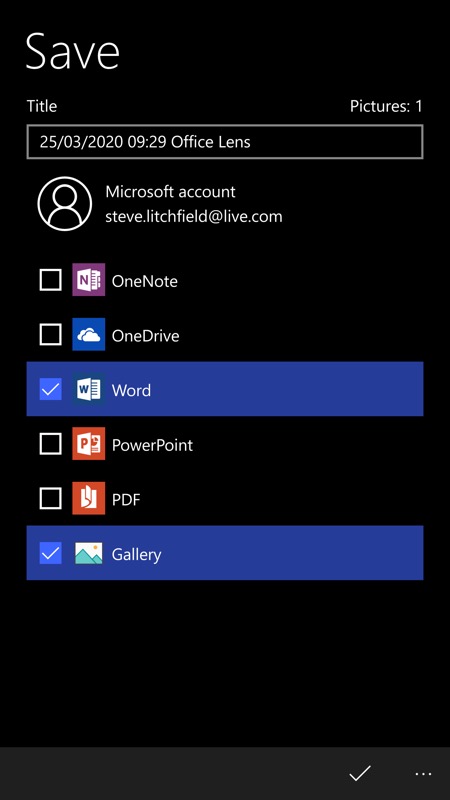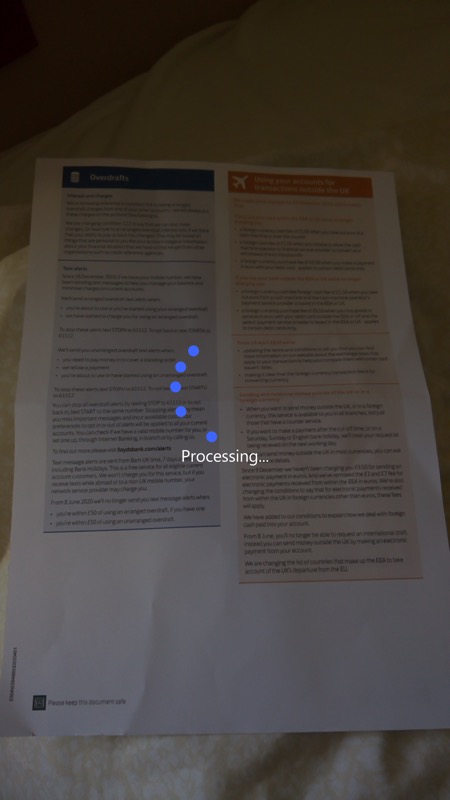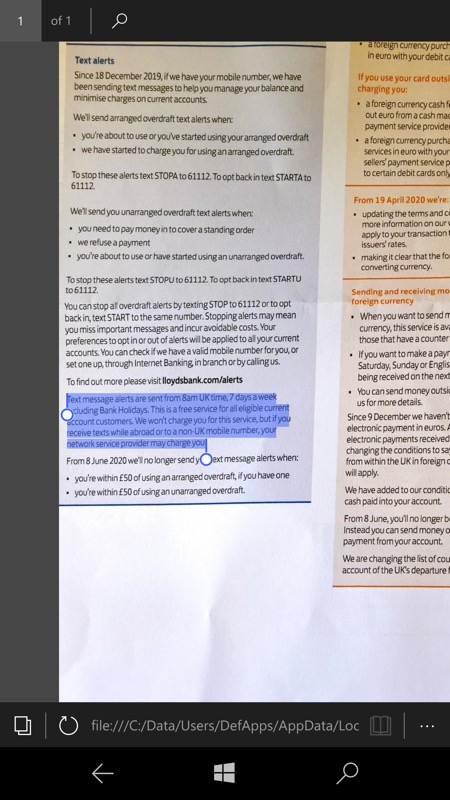 You can grab Office Lens UWP in the Store here. Or, more likely, just update it, since I'm sure you already knew about it!