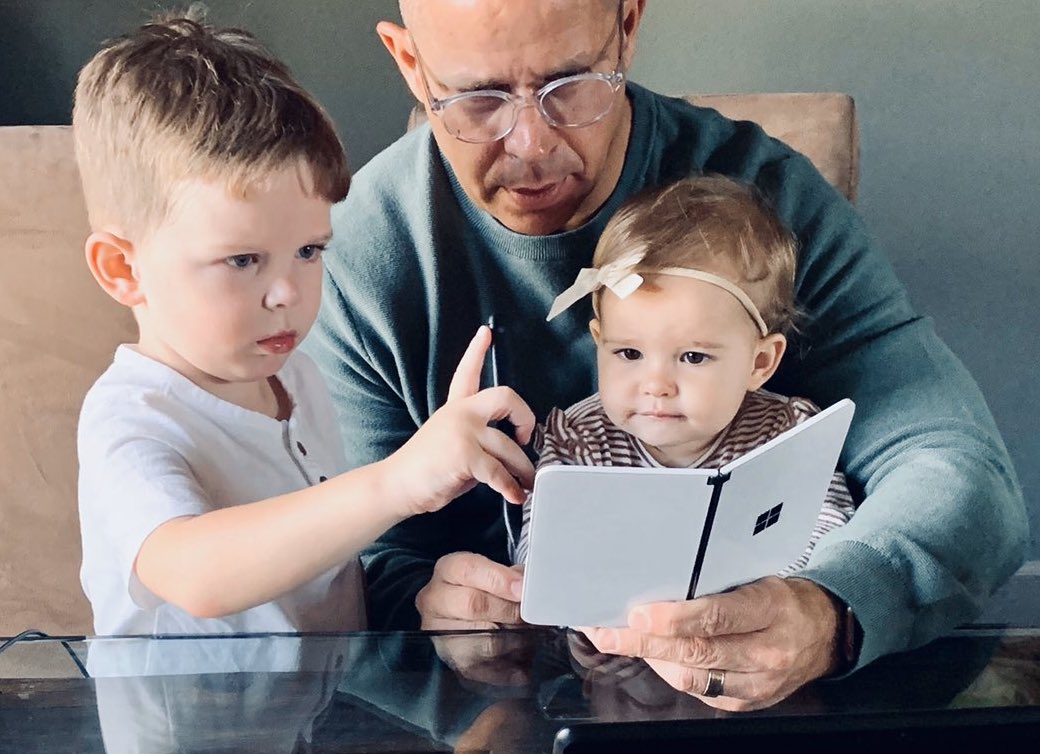 The device itself doesn't seem to have changed much - which is good, since it means that Microsoft is not still finalising the design. On the flip side, this means significant internal bezels (though you have to hold it somewhere, etc.) and a single internal camera of limited thickness. This last isn't the end of the world, since when the screens are flipped around then one can be the viewfinder while the other side hosts the (now) rear-facing camera. It'll not be a camera monster, but with some decent software then it'll be fine for Office Lens scanning, casual snaps, video-conferencing, and so on.
Here's Brad's original tweet:
Day 32 of social distancing with the interns:
i'm explaining the new co-management growth numbers on the left screen, and were using the stylus to color Peppa Pig on the right one.@Panos_Panay was right — the @Surface Duo changes EVERYTHING. pic.twitter.com/Vbls1qEH6m

— Brad Anderson (@Anderson) April 6, 2020
Any more Surface Duo sightings I should know about?