From the Store description:
Bing COVID-19 Tracker has real-time statistics, news and videos about coronavirus, trusted information from reliable sources about the coronavirus disease. You can save locations that you want to track for easy access. This tool is a great resource for getting the latest information about coronavirus.

Here's the app in action: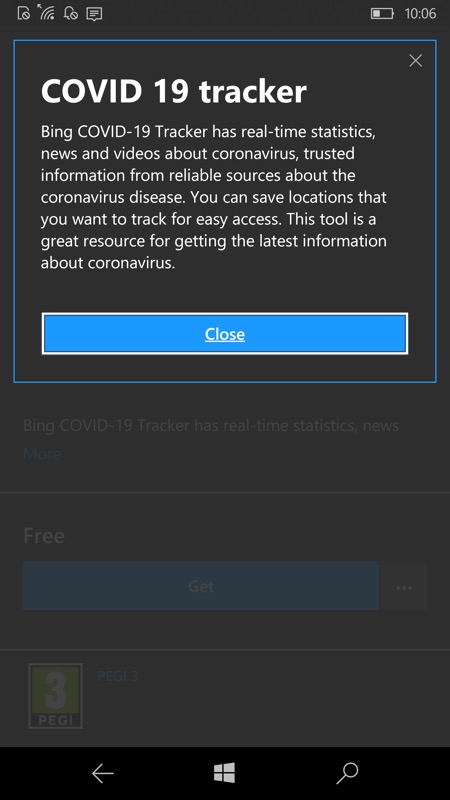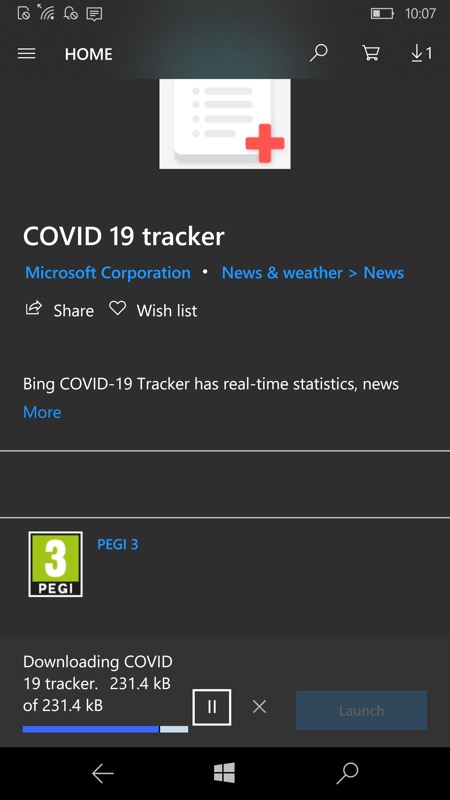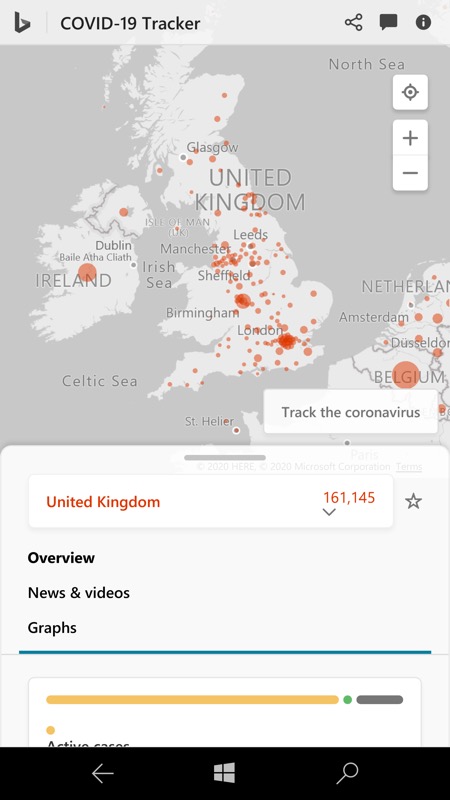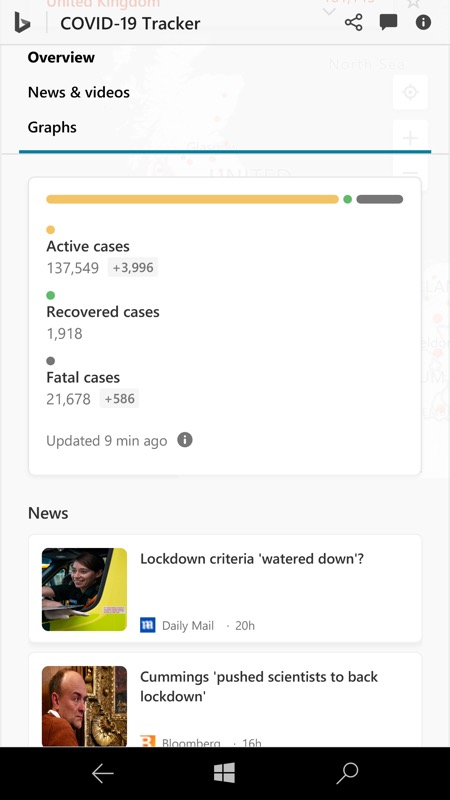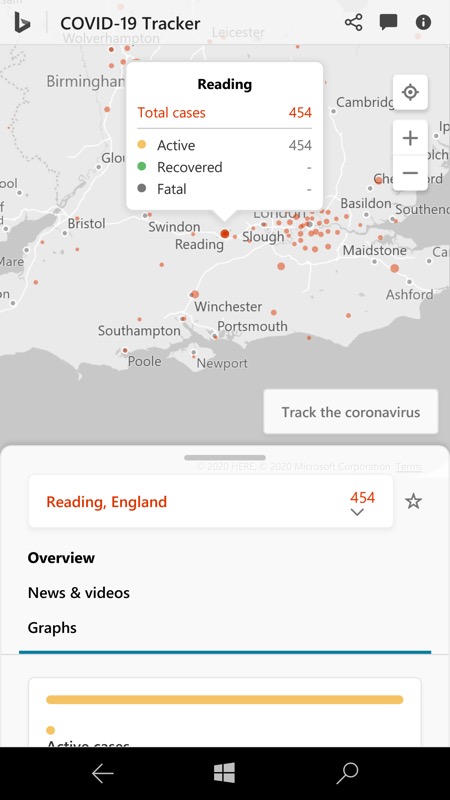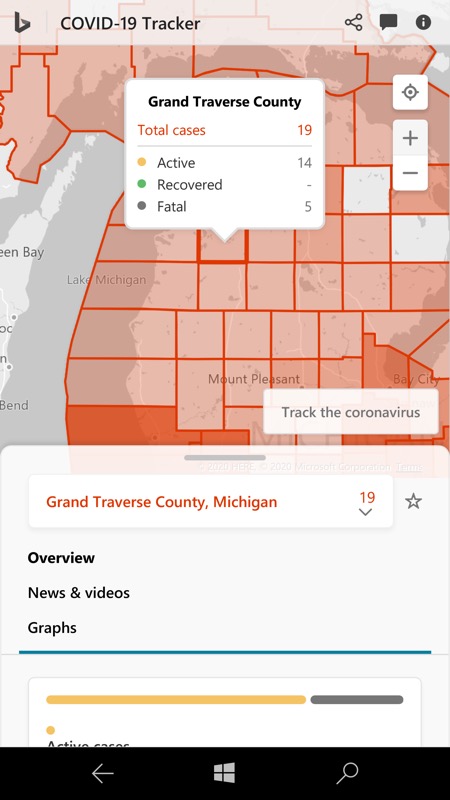 You can grab this in the Store here. Stay safe out there!