So, somewhat minimalist, but here's the official changelog summary from March-November 2020 (comprising five major separate app updates in the Microsoft Store):
Fixed empty thumbnails in Home View
Changed the position of Refresh Button
Changed app title along with the video title
Moved TheaterMode button to main screen
Added TheaterMode shortcut (with physical keyboard, press 't' to toggle it)
Added ability to change start page
Fixed empty subs view bug
Fixed bugs related to YouTube API
Good stuff - Awesome Tube continues to be one of my top picks for browsing, managing and watching YouTube under Windows 10 Mobile. As ever, a few screenshots to illustrate: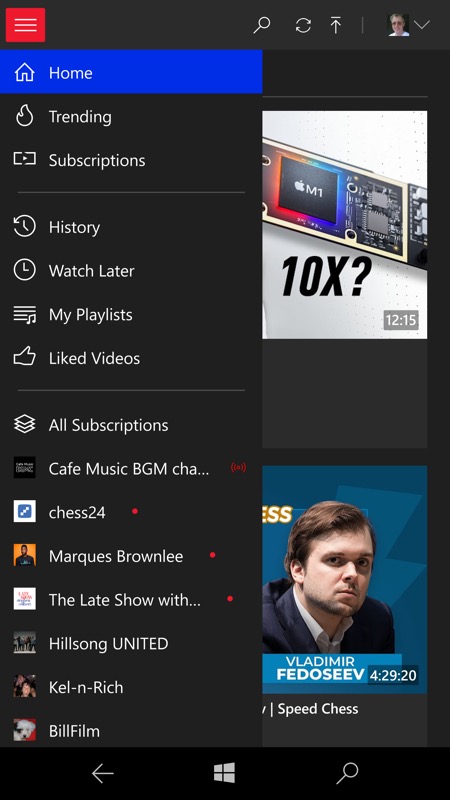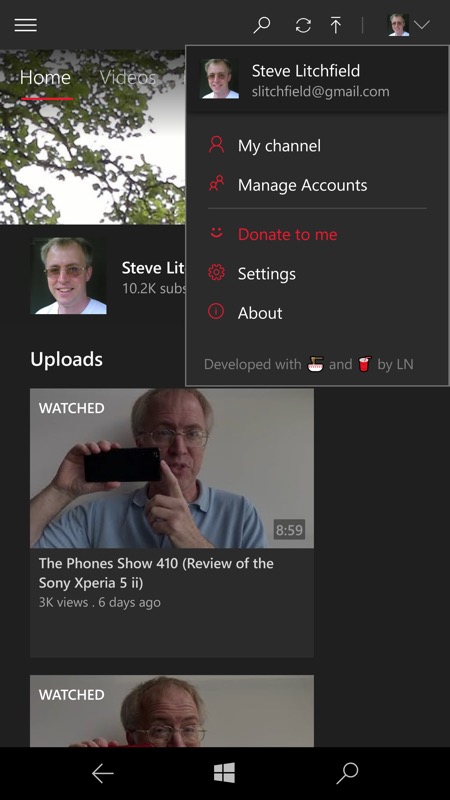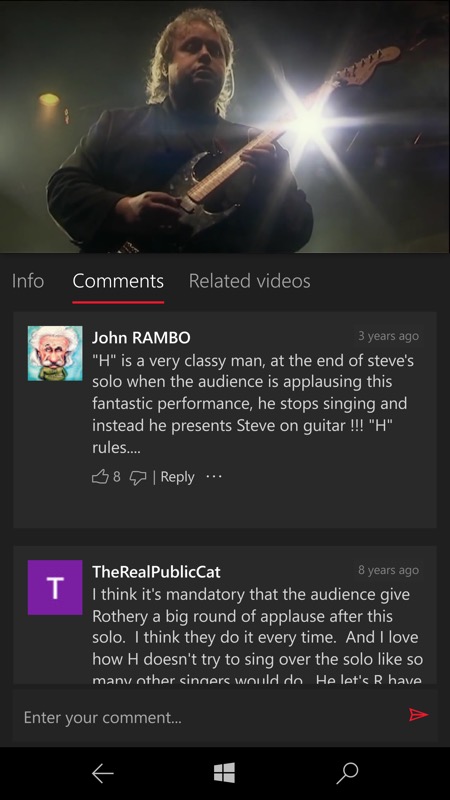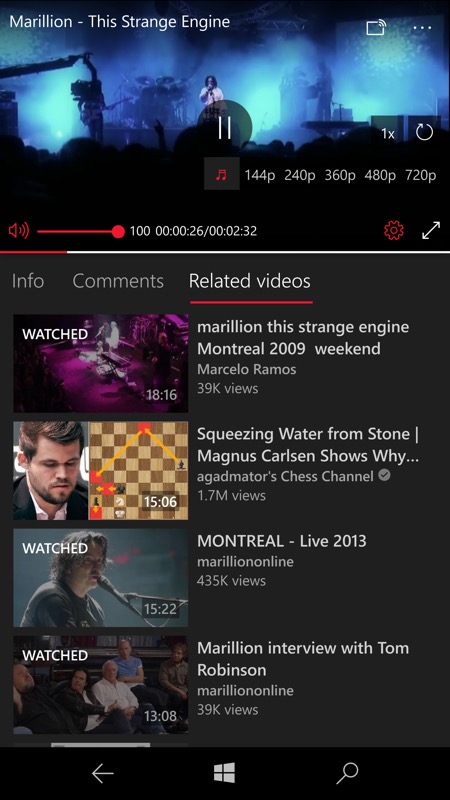 You can grab Awesome Tube UWP in the Store here - removal of the in-app adverts is a small In-App-Purchase. Look, just pay up and buy the developer a small cup of coffee - show your support for continued UWP app development for Windows 10 in general!