From the developer:
Hi everyone, myTube has been updated to version 3.5.35 with minor bug fixes. It's not a particularly exciting update, but I am gearing up for the myTube 4.0 update, which should finally be ready to launch some time in December! As part of the transition to myTube 4.0, you may receive an in-app notification telling you that you're eligible to receive myTube Pro for free, which will be myTube 4.0's in-app purchase.
And then more details in the application itself:
With the 4.0 update, myTube will be made free to download on the Store, no longer costing $0.99 up front. Instead, there will be an addon that you can purchase from within the app called myTube Pro, which will unlock several additional features! myTube Pro will cost either $0.99 monthly, or $6.99 just once to keep it forever! The app will also be moving away from donations with the 4.0 update.

If you currently own the full version of myTube, even if you got it for free on sale, you'll be able to receive myTube Pro for free! So you won't have to worry about having to pay for myTube Pro if you've already bought myTube, but you still will need to click a button or two to get myTube Pro for free.

The app should show a notification at launch letting you know that you're eligible to receive myTube Pro, just click on the notification and it'll take you to the Windows Store to aquire it. You won't be able to use myTube Pro in this version of myTube, but it'll be ready for you once myTube 4.0 launches.
I checked myTube on my Lumia 950 and indeed: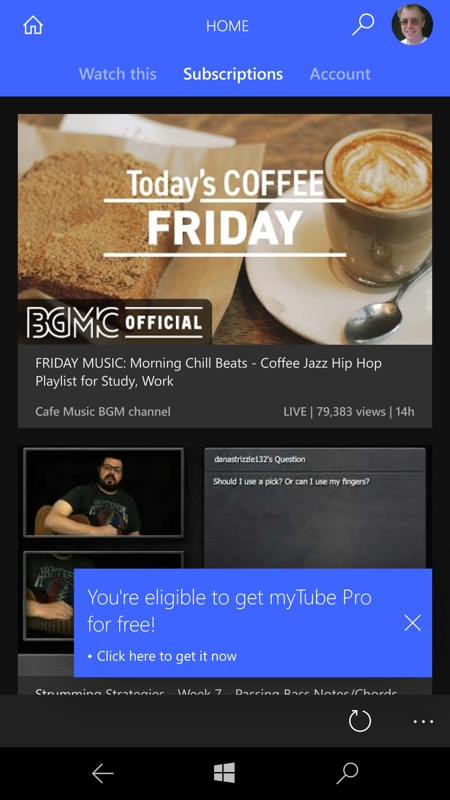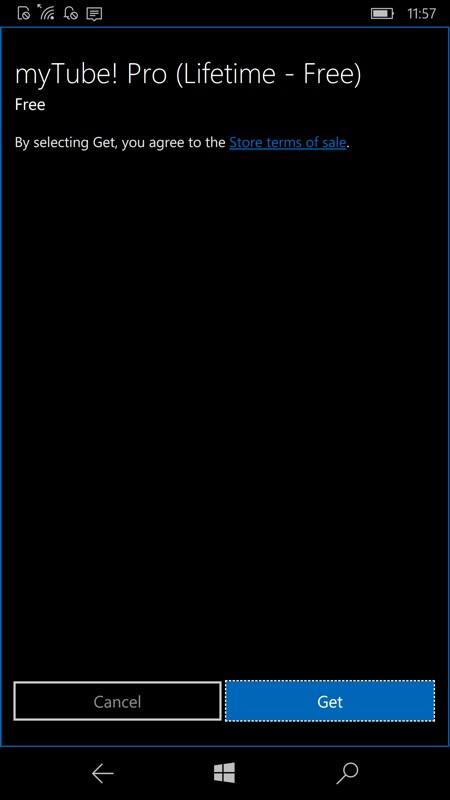 myTube is currently just $1 in the Microsoft Store, so grab it now and claim the free upgrade, if you haven't already done so. I'll report more on myTube! when v4.0 launches officially.