If you head into Whatsapp's Settings now on your smartphone then you should see the invitation to 'join the multi-device beta'. The limitations are pretty fair - anyone with a really old Whatsapp version may not be able to see your communications. But most legacy Whatsapp installs have now dropped off anyway (including Windows 10 Mobile, sadly), so this shouldn't be a problem in practice.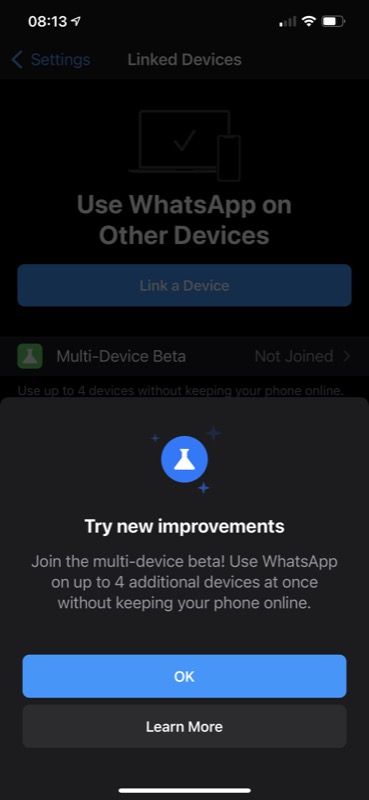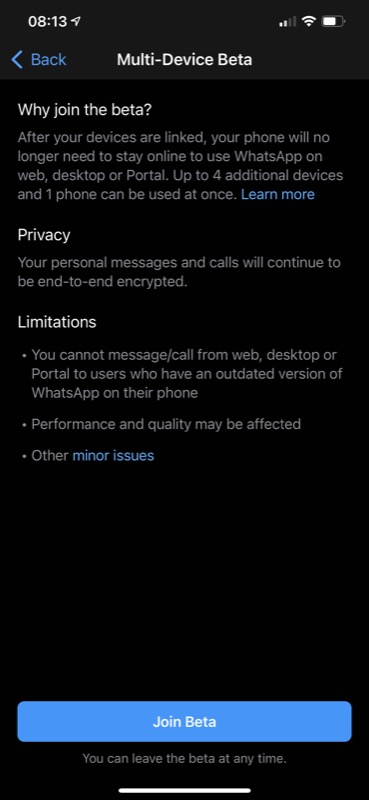 Linking two devices is as simple as holding the phone up to your desktop/web version, so that the QR code can be scanned and recognised: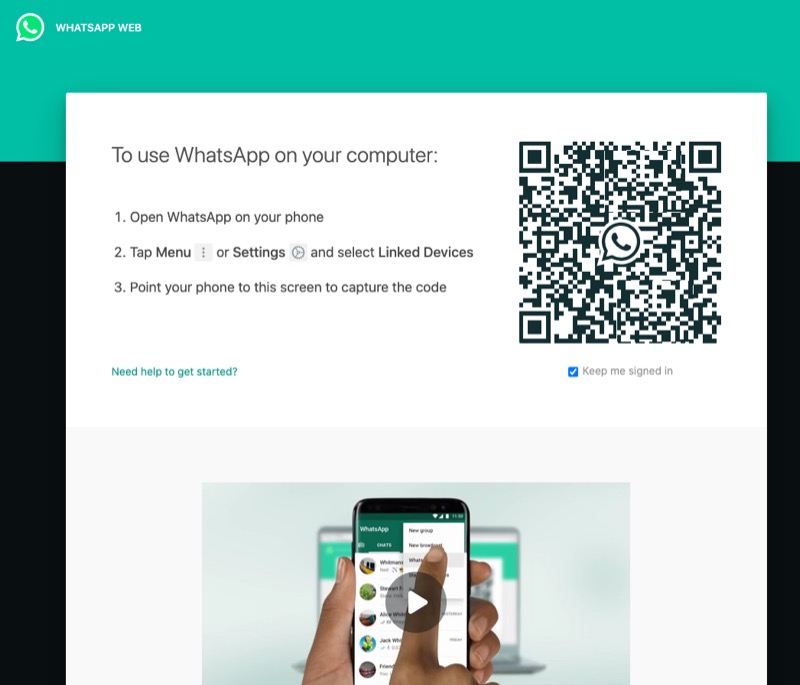 And boom, you're into Whatsapp on the web and in your PC or Mac. It works really well, though you don't get the full chat history yet. Though now that the two/three/four are linked, chat messages should stay in step going forwards.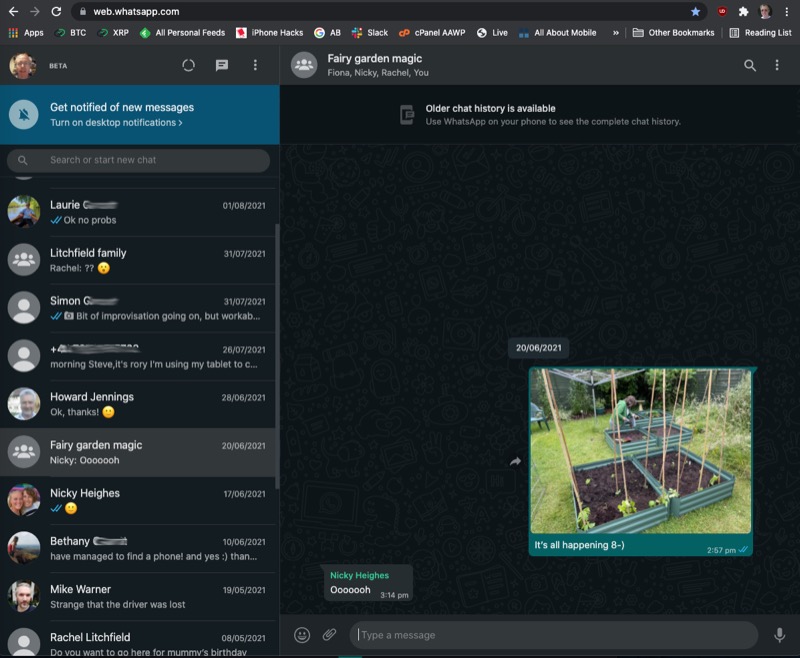 The new linked device/window is shown in the master Settings panel on your smartphone, here an iPhone, showing that I linked Google Chrome on my Mac: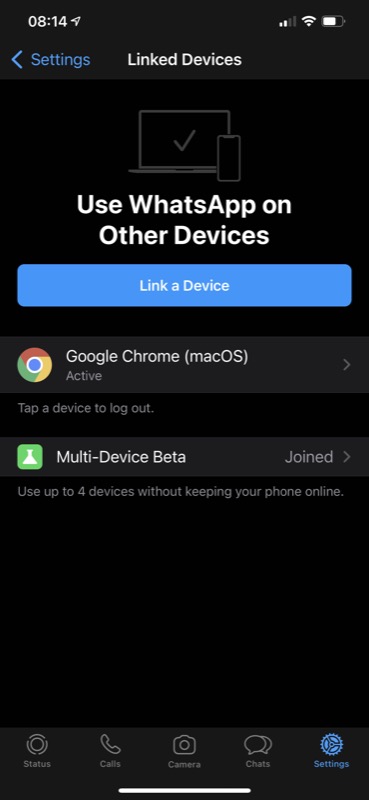 I'm not sure how much I'll use this, but it's certainly a useful facility, especially for a small business, which can have multiple people keeping track of a single Whatsapp number, or perhaps just because you do a lot of typing in Whatsapp and you want a bigger device with a full keyboard?
Give it a try anyway, it should now work in most regions on most iOS and Android versions.