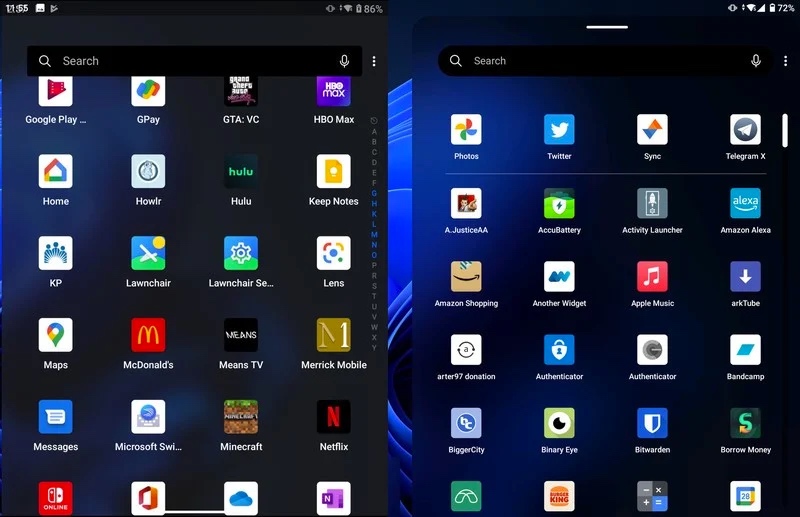 The new version of Microsoft Launcher brings a facelifted app drawer, which now includes a grab bar on the top. Even 'Your Feed' has been updated, with more transparency and rounded effects to match what's seen in Windows 11. Microsoft's official changelog is quoted as:
Launcher's feed and overall design were updated.
The News feed experience was enhanced.
The toggle between work and personal apps was improved.
Additional filters are now available to improve searching.
Good stuff. There's no real reason why everything about Android 11 on the Surface Duo 2 can't also be implemented in time on the original Duo, though the underlying OS will need that update, of course. My gut feel is that this will appear, but next month, in 2022, thus missing Microsoft's original self-proclaimed deadline.
The irony of all these delays is that, back in 2020, the original Surface Duo was supposed to come with Android 11 (which was new at the time and apparently needed to enable all the UI functionality). And then we fast forward to today, 18 months later, and this device is still on Android 10, with compromises galore under the hood.
Microsoft is, at heart, a software company though, so hopefully this update will arrive.