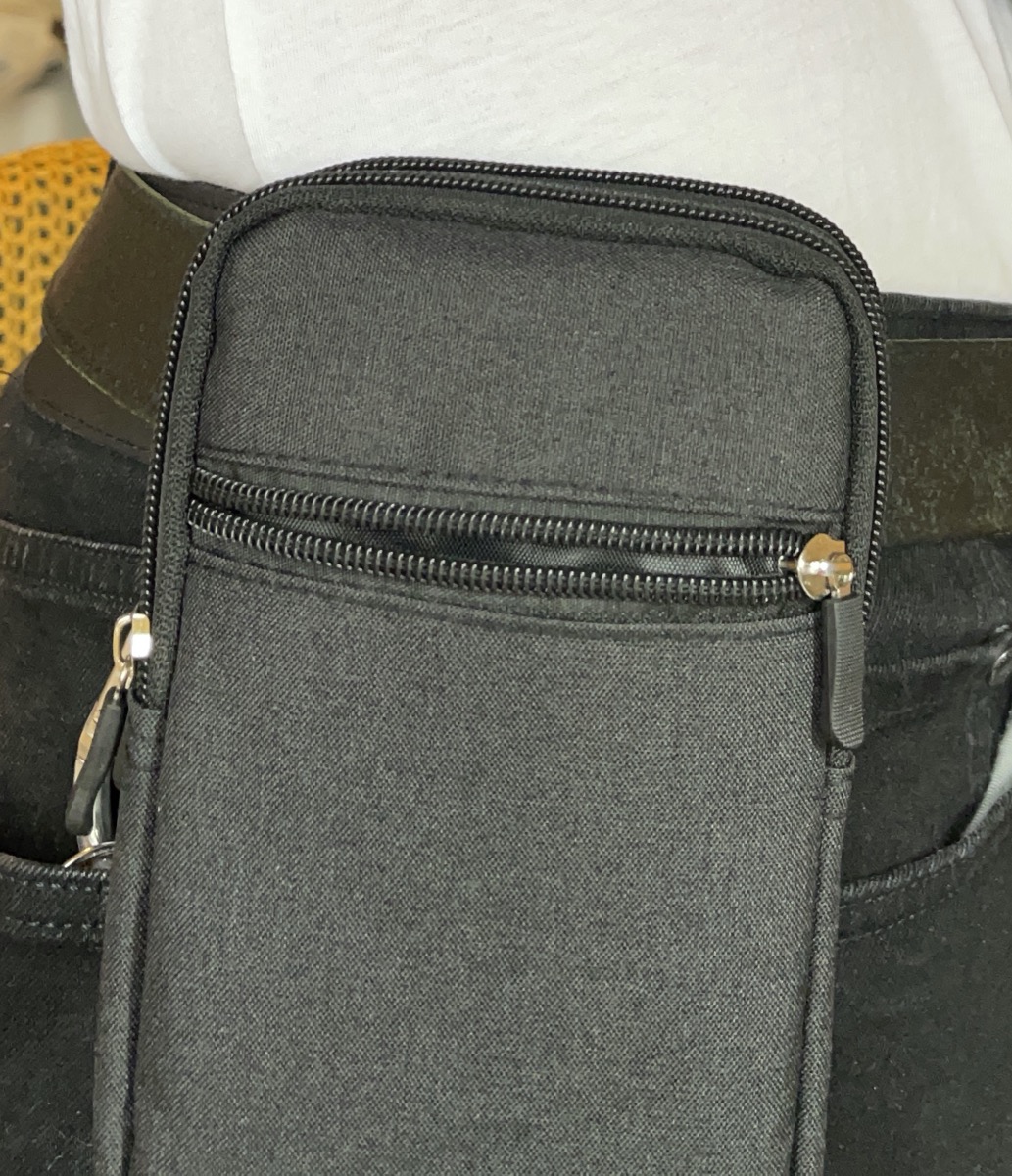 Now, the price of this belt pouch - £6.30 including postage - should let you know that we're not talking premium materials, but I was astounded at how good the final case was.
Two main compartments, each sized slightly larger than the Surface Duo 2, each padded on their outsides (so protecting the contents from the external world and from your own hip), plus a smaller 'wallet' pocket on the outside. You don't have to use both the main pockets, of course, and I didn't, but the second is there if you need it. Promo photos show two phones, but even I wouldn't be mad enough to take two smartphones with me all the time. (Maybe for the odd photo shoot!)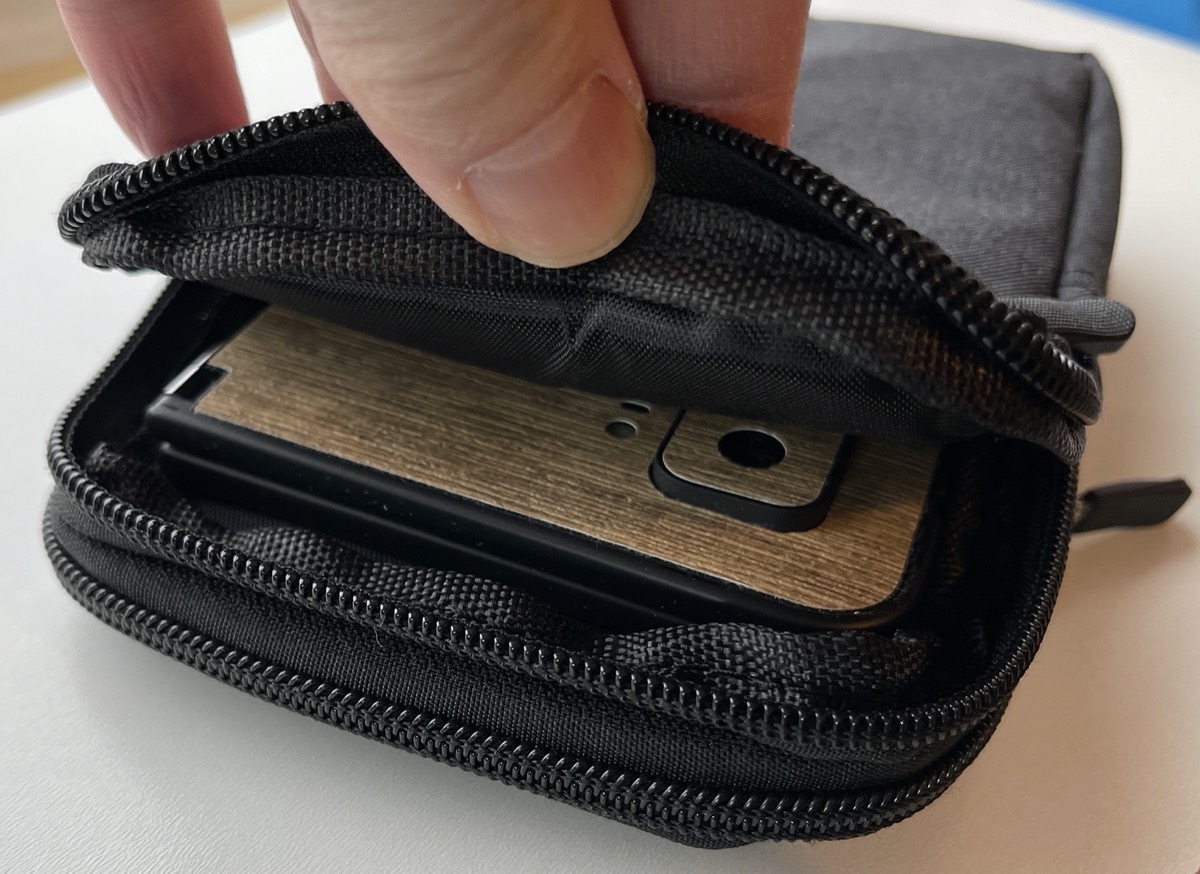 There's no padding at the top, bottom, or side edges, but then again look again at that price. I was still very happy at the fit and finish.
The idea here, as per the name, that it's a jack-of-all-trades belt case for everything you might need. With the Surface Duo 2 being roughly the same size as a passport, I'd be using this case when travelling. Folding phone in one pocket, passport and folded travel documents in the other, then cards and some emergency cash in the front pocket, perhaps. Plus there's a strong pen loop on the case's right side, which I don't have a use for, but it's a nice to have, if only for a spare biro when on the move between countries.
It's true that the material used is synthetic rather than actual denim, but it's tidily stitched and super value for money. Belt case haters will continue to hate, but for a trip out and wanting to keep everything you need with you, including that over-wide phone, it's nigh on perfect.