From the blog post:
Today we are thrilled to announce the evolution of Your Phone app as Phone Link. We introduced the Your Phone experience more than three years ago, allowing you to keep your smartphone in your pocket and still be able to access your photos and texts on your computer. Since then, we have enabled more capabilities, such as the ability to filter notifications on your Windows PC, make and receive phone calls even when your phone is out of reach, and use your Android mobile apps on your Windows PC.

As part of this evolution, we're now introducing a brand-new interface that brings notifications upfront to help you be confident that you're not missing out on anything. With the new tabbed navigation, all the important capabilities and content from your phone are still right at your fingertips. And we have also made improvements to make set-up even easier. With the next update of Windows 11, you will also be able to set-up Phone Link during your set-up with your new PC with the ease of scanning a QR code.

We see this experience as more than just bringing your phone into your PC but as a bridge between the two devices, so we are renaming the app to Phone Link. And to further celebrate this connection between your two devices, we have also renamed the mobile companion app from Your Phone Companion to Link to Windows for all Android users.
I don't see the name update yet on my Windows 10 laptops, but perhaps this will appear first under Windows 11 and then 10 afterwards. Let us know in the comments if you get the update in the Store, etc.
The PC-side application is getting a cosmetic overhaull just on Windows 11, probably, but Microsoft does keep changing its mind on all this, so who knows how it will all turn out...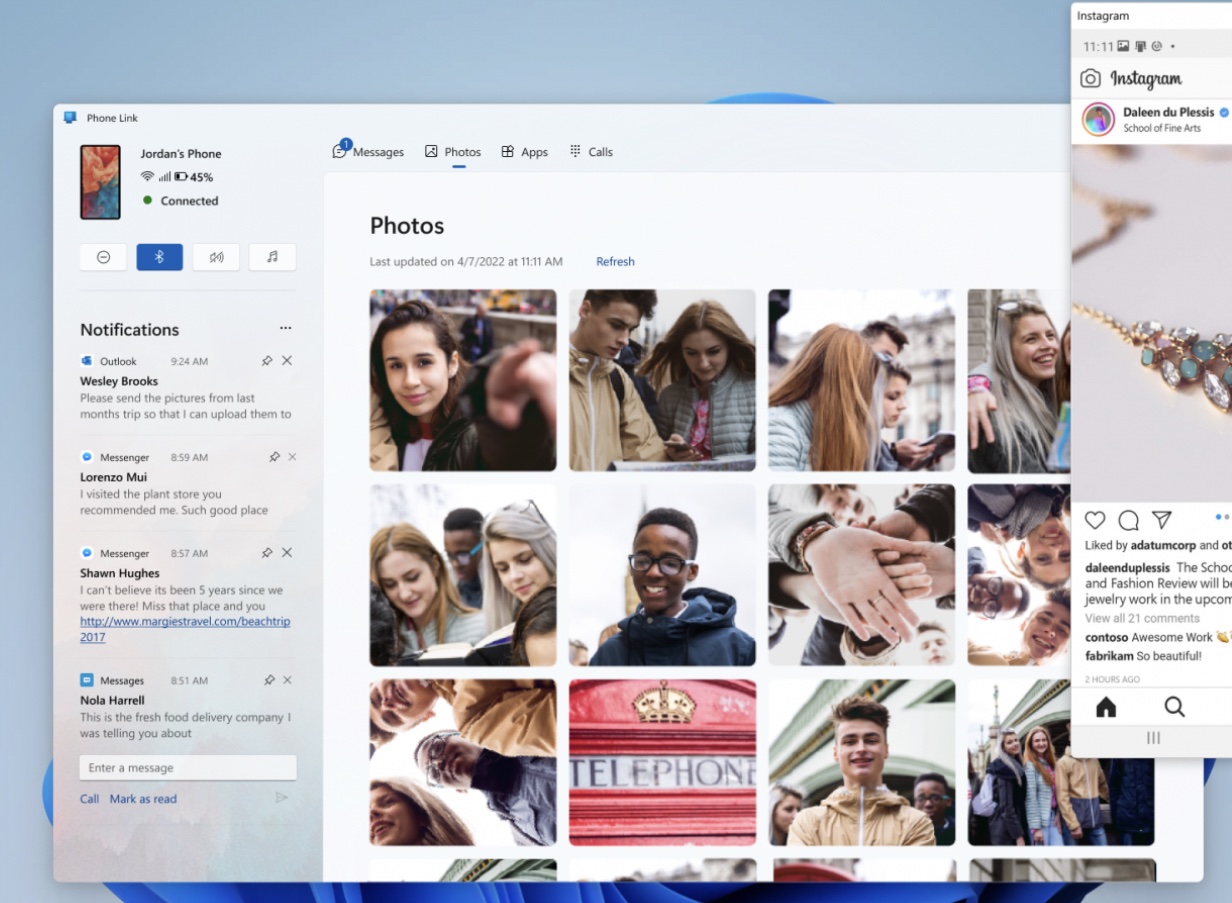 Also notable is that a deal has been done with Honor:
Phone Link is now available in China thanks to a partnership with HONOR, making these experiences now available on HONOR Magic V, Magic 4 series and Magic 3 series devices, with more to come.

Eventually then, Link to Windows will be baked into Honor firmwares across the planet, I suspect. Following in Samsung's footsteps, if you will, A deal with Google itself would have been even more far-reaching, of course!