There's no question that the iPhone platform has been built on an iterative approach, each handset being slightly better than the last one. There have also been some significant jumps in capability along the way which have taken advantage of these increased specs, such as the addition of Siri or a more pixel-dense screen. But every piece of new technology or extra horsepower was delivered with real world examples. There was a focus on what people could do with their smartphone, as opposed to how fast the smartphone was at a task.
Until yesterday. Tim Cook and his C-suite cast took to the stage with the next iteration of the iPhone, and handed us a phone with faster data transmission, a bigger battery, more processor cycles per second, more screen real estate... but the human element on why these were important seemed to be missing, replaced by bar charts with bigger numbers, longer battery life, and faster cameras.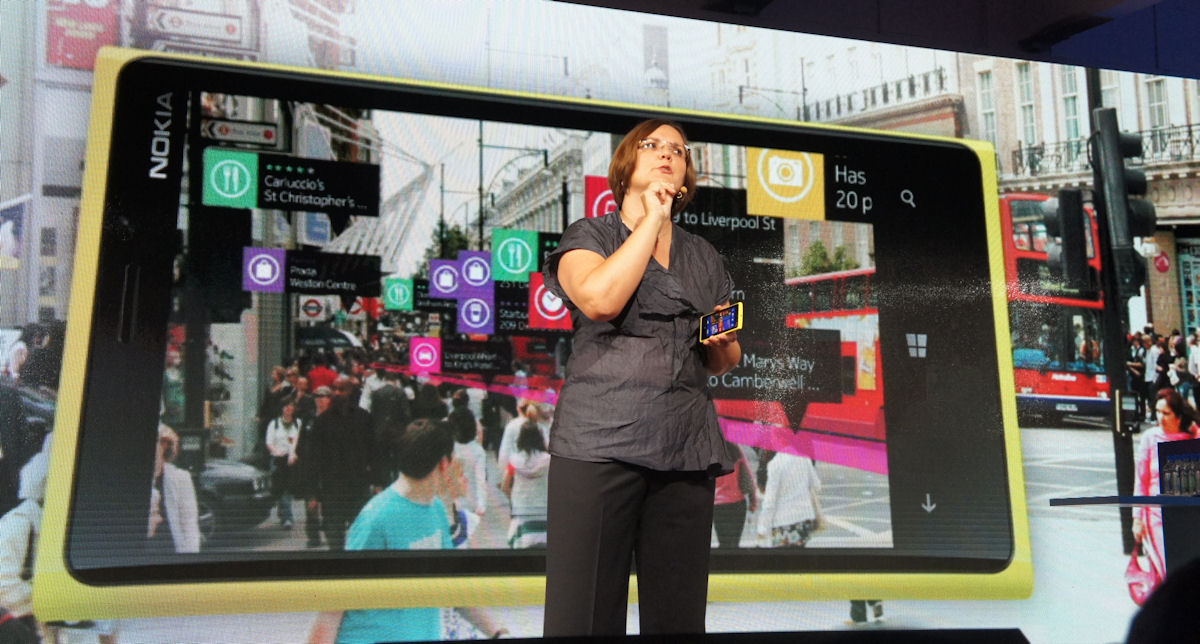 Contrast that to Nokia's launch of the Lumia 920 and 820, which went out of the way to talk about the real world use of the PureView camera, how sunlight interacts with the PureMotion HD+ screen, using CityLens while walking around the city... and All About's Steve Litchfield, watching the stream, desperately trying to find the raw numbers on the camera sensors that weren't being mentioned in that presentation. Nokia stepped aside from the 'specification war' that Android manufacturers and fans will constant try to engage other platforms in. A spec war that Apple has waded into.
Stepping away from raw power to bring the human element back to a smartphone was one of the design goals of Windows Phone and the 'new' user interface paradigm that Microsoft has pioneered, so in a way Nokia's presentation (and in part, Samsung's presentation at IFA of the ATIV S as well) reflected that.
This is an area where Windows Phone has a chance to take the lead against Android and iPhone. While they get drawn into a "my CPU is bigger than your CPU", Windows Phone can stand at the side with a simple "sure, but I'll make it easy to post your pictures to Facebook... and they'll be nicer."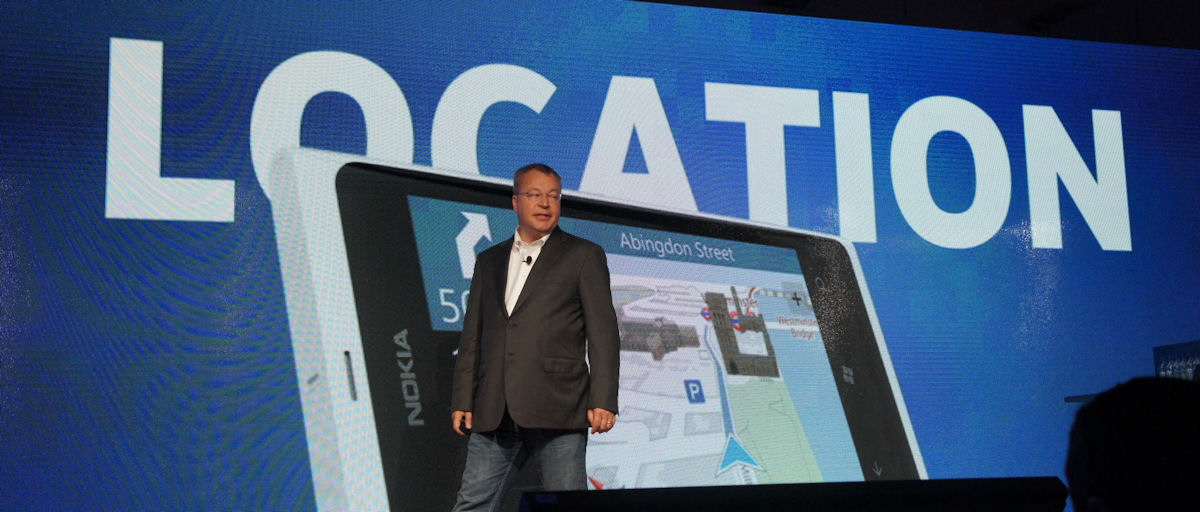 Microsoft have experienced this from the other side - in the mid nineties they took on Palm Computing with the Palm-sized PC operating system. Sporting more memory and more powerful CPUs than the Palm PDAs, they encouraged the media to look at the numbers... while Palm's PR team lead by Ed Colligan focused on how fast a Palm OS device could call up someone's name and address from a standing start.
Now the situation is reversed, with Microsoft focusing on ease of use and human interoperability. Windows Phone does not need a huge overhead in terms of specs. Even though the new handsets are 'slightly above average' when placed next to Android, none of the Windows Phone manufacturers are pushing numbers, they are pushing real world values.
Nokia's experience with Symbian may give them some pointers in how to handle the 'life' marketing of these devices. Because of the design roots of Symbian, Nokia's smartphones did not need the same specification as comparable devices - although it could be argued that Nokia provided their hardware with the bare minimum which caused a number of issues in 2009 Symbian devices such as the Nokia N97.
In the run up to the launch of Windows Phone 8, and the first rush of devices going on sale for the festive season, I'm expecting a lot to be made of how well the handsets just work. If the marketing teams are smart, now is the time to double down on that strategy and go for lifestyle over raw power.