Introduction
Embedded below are a few of the sample images that were used by Nokia to illustrate the capabilities of the Lumia 720's camera when the device was launched at Mobile World Congress in Barcelona at the end of February.
Do note that all of these sample images were taken with prototype Nokia Lumia 720 devices. Typically, imaging performance improves between the prototype stage and the retail hardware stage, as processing algorithms are optimised. The photos were captured in South Africa by a trio of Nokia engineers. Whilst obviously familiar with the technology and good photography technique, they do not consider themselves professional photographers. The subjects in the photographs are professional models.
Clearly Nokia will have chosen the best photos to showcase the Lumia 720's imaging capabilities, but they do show what is possible with the device in terms of imaging performance. Any final assessment will have to wait until review devices are available, but on this evidence the Lumia 720 can make a solid claim to having the best camera for a device in its class (price range/positioning).
The unedited, full resolution, original images are available by clicking through on any of the images below.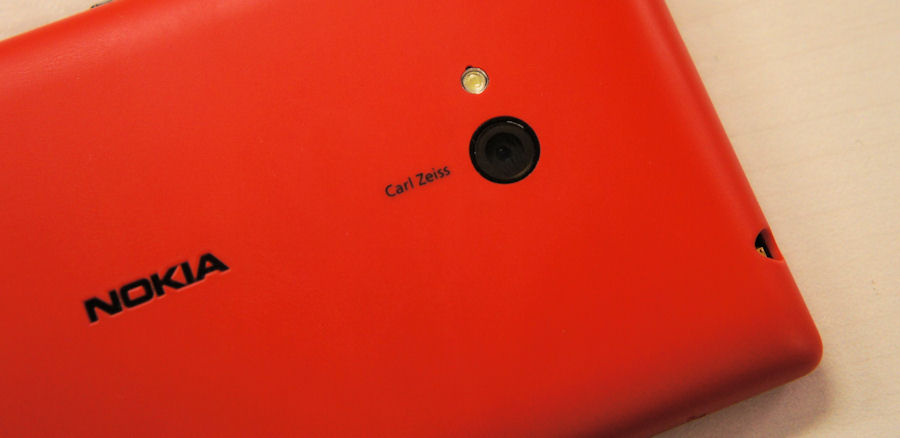 Nokia Lumia 720 sample photos (back camera)
The Nokia Lumia 720 features a new camera module, one that we expect to become standard on Nokia's mid tier devices. The camera module, the development of which was led by Nokia's Finland-based imaging team, sets a new standard for mid tier smartphones.
The rear facing camera has a 6.7 megapixel sensor (3088 x 2152), an aperture size of f/1.9, a sensor size of 1/3.6", Carl Zeiss optics, and the sensor is back side illuminated. Nokia, having considered resolutions between 3 and 12 megapixels, consider the 6.7 megapixel count as being the sweet spot bewteen the competing demands of sampling theory, aperture size, and consumer perception. As with other recent Nokia camera modules, there's a true 16:9 mode (i.e. using the full width of the sensor), such that the capture size is 3088 x 1744 for 16:9 and 2848 x 2144 for 4:3.
However, the most notable innovation is the f/1.9 aperature, one of the biggest we've seen on any smartphone. The advantage of a bigger aperture is that it allows more light to fall on the sensor, allowing for small depth of field, and superior low light performance. It is also generally faster and more accurate in focusing because more light is available to the focus system.
The actual sensor size of the Lumia 720 is a step down from high end cameraphones (1/3.6" versus 1/3"), which means that in most cases higher end cameraphones should produce better results. The bigger aperture will offset this to some extent, but our expectation would be that a Lumia 920 would beat a Lumia 720 in a camera shootout. However, given the price difference between the two (almost half the cost) that's not really a valid comparison.
| | | | |
| --- | --- | --- | --- |
| Device | Sensor Size | F number | BSI |
| Nokia Lumia 720 | 1/3.6" | 1.9 | Yes |
| Nokia Lumia 920 | 1/3" | 2.0 | Yes |
| Nokia 808 PureView | 1/1.2" | 2.4 | No |
When put up against other mid-tier cameraphones, the Lumia 720 should do very well. Essentially this is down to the core specification and the rules of physics (i.e. the same reason the Nokia 808 PureView beats every other cameraphone), though Nokia's expertise and experience in image processing and hardware integration will also be a contributing factor. Our expectation would be that the Nokia Lumia 720 will significantly out perform other devices at a similar price point.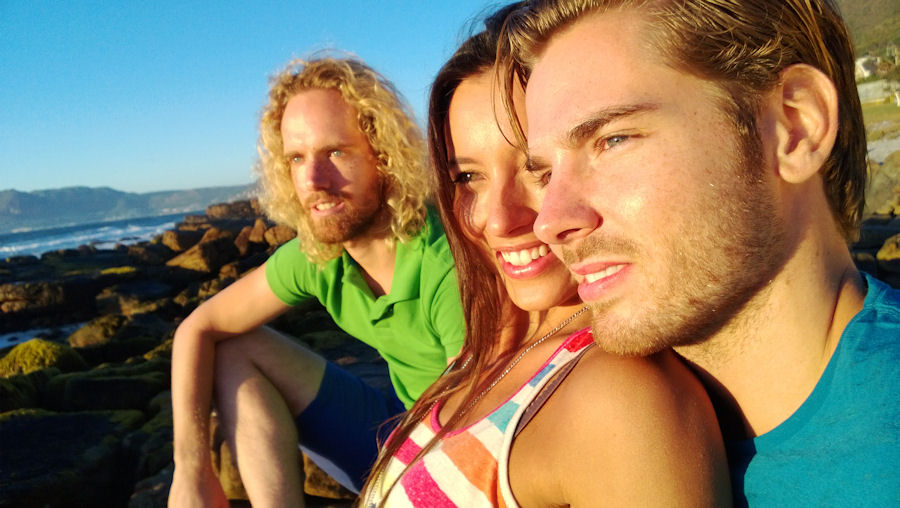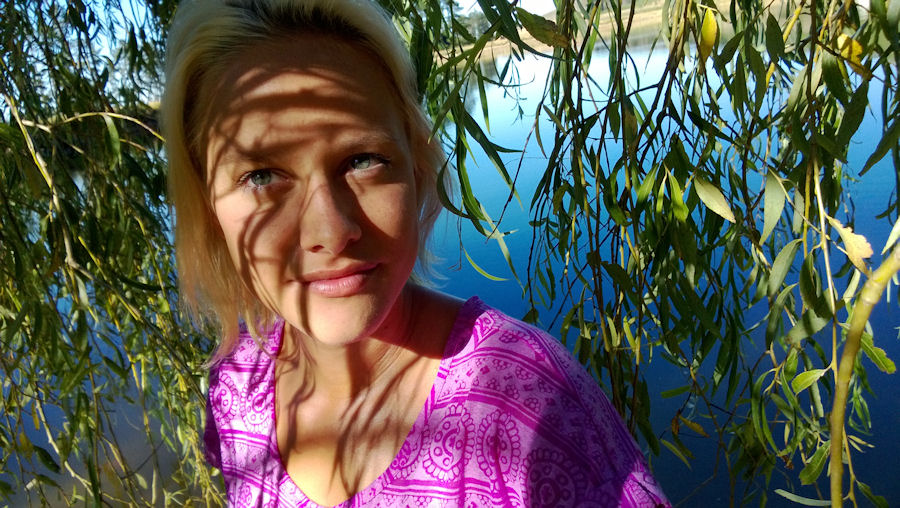 Typical close-up portrait shot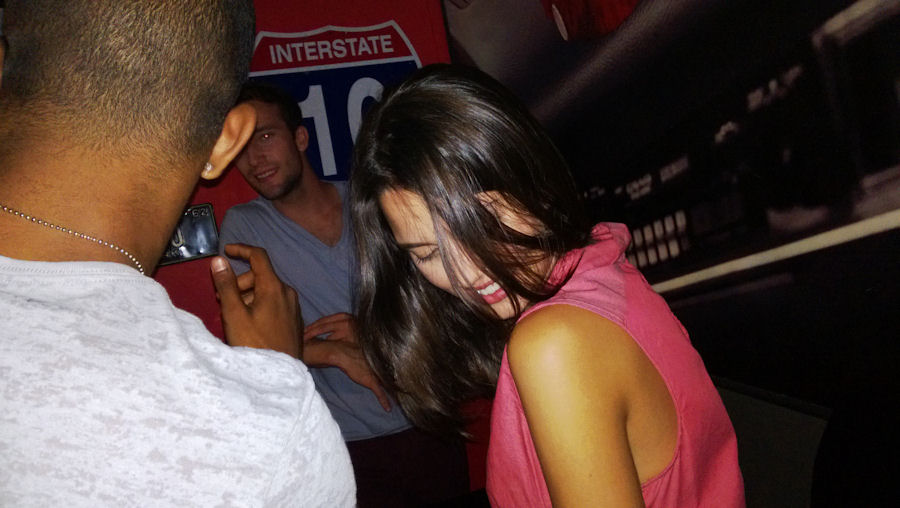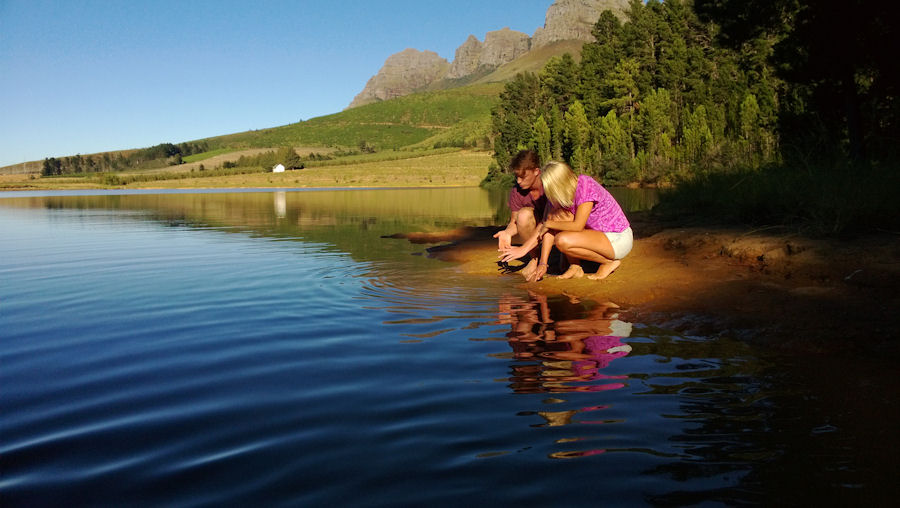 Typical foreground subject and landscape background shot.
Nokia Lumia 720 sample photos (front camera)
The Nokia Lumia 720 offers an improved front facing camera, compared to previous Lumia models. The camera, which was developed by a Nokia technology team in China, aims to appeal to those who regularly take self portraits (selfies) with the front facing camera, a trend that is particularly prevalent in many Asian markets (also the motivation for the development of Glam Me).
The front facing camera has a 1.3 meagpixel sensor (1280 x 960), an aperture size of f/2.4, a four-element lens (first known front facing camera with 4 lens elements, produces sharper images), and the sensor is back side illuminated (increases amount of light captured and improves low light performance). The camera also has a wide angle lens, something first seen on Windows Phone in the HTC 8X, which enables a wider area to be captured. Put another way, this means that there's typically room for three people in an image when the phone is held at arms length.
Overall, the specifications for the front facing camera can be considered class leading for any smartphone. You can expect to see this camera module being used in higher end Lumia devices in due course.
Typical portrait shot in the first image. The second image illustrates a group shot.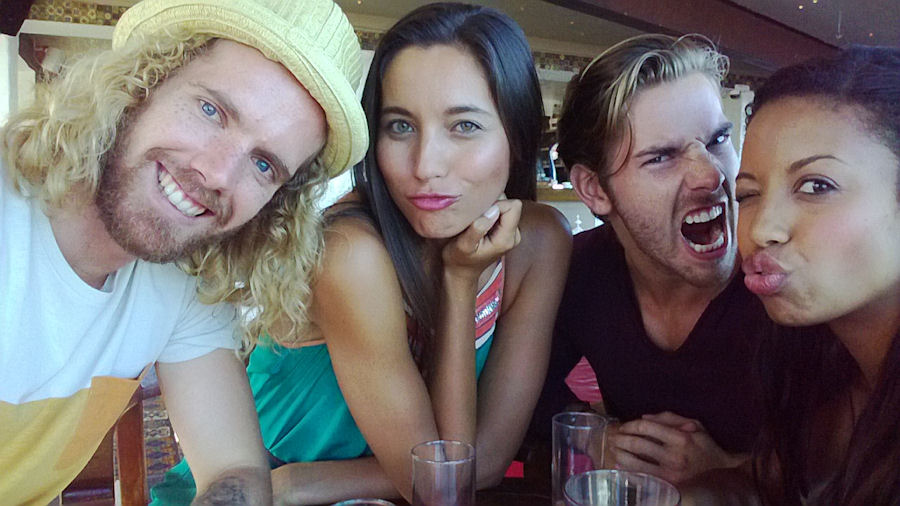 We'll be covering the Lumia 720 camera and its performance in more detail when we review the Lumia 720 later this month.
For your convenience, all of these sample images are also available, at full resolution, in this zip archive file (10.1MB).