The issue itself is one that we've spoken about here on AAWP before - the slow growth of the 'others' category of data as seen in the 'phone storage' menu is presumably caused by apps not clearing up temporary data when they close. Over time, this scrubbed space will prevent you installing apps to your phone by limiting the storage and temporary working space available to the OS.
Until now, the only cure for this has been to reset the handset, which of course loses a huge amount of data that is not backed up by the OS (such as progress in a game, app data, and your live tile layout). The new firmware from Nokia includes an additional function in the settings: 'Storage Checker' allows users to see how their internal storage space is being used, which apps are taking up space with their data, and perhaps more importantly, clear the temporary files space with a single button press.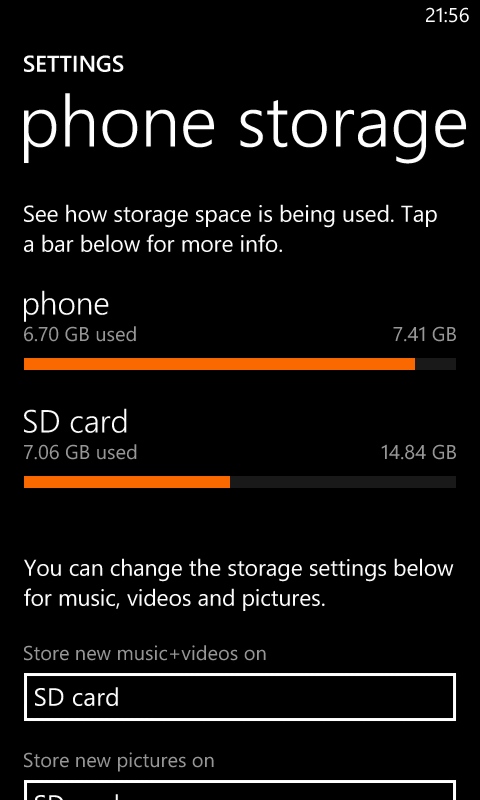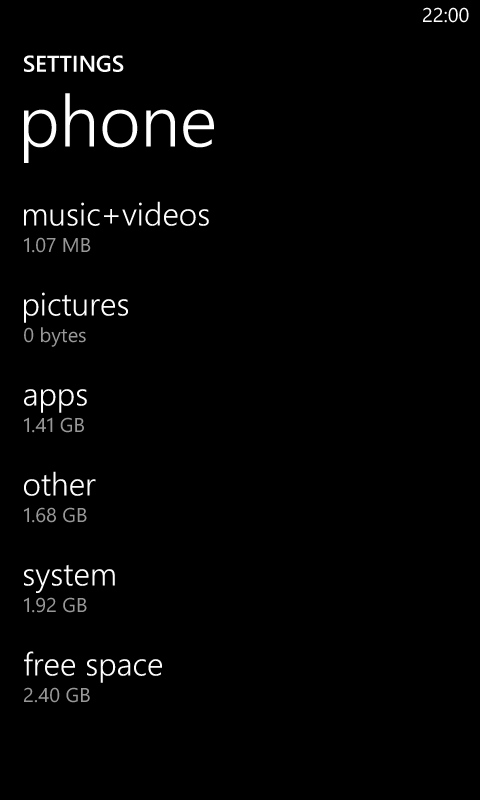 That's at least one problem solved with Windows Phone 8... But only for Nokia Lumia users. Not for owners of a Samsung Ativ S, an HTC 8S, or any other Windows Phone 8 device. Just those of you with one of the phones from the Finns.
There are now two classes of Windows Phone out there on the sale. There are the Nokia handsets, which allow you to clean up storage space, see what's going on with your personal smartphone, and do something about it - and the other handsets. Right now, I would find it personally hard to recommend a non-Nokia Windows Phone to someone because of this very issue.

Unlike differing specifications across handsets, which is an expected area of differentiation, this is not the same as providing a different resolution for the camera, extra memory, or a slightly faster processor. This is a change in the functionality of Windows Phone. Microsoft have spent a lot of time and effort ensuring that the base-line of Windows Phone is the same for everybody. That's why there is so much differentiation effort put into software, but also why we don't have HTC's SenseUI on the platform. The basic package is consistent, no matter the manufacturer.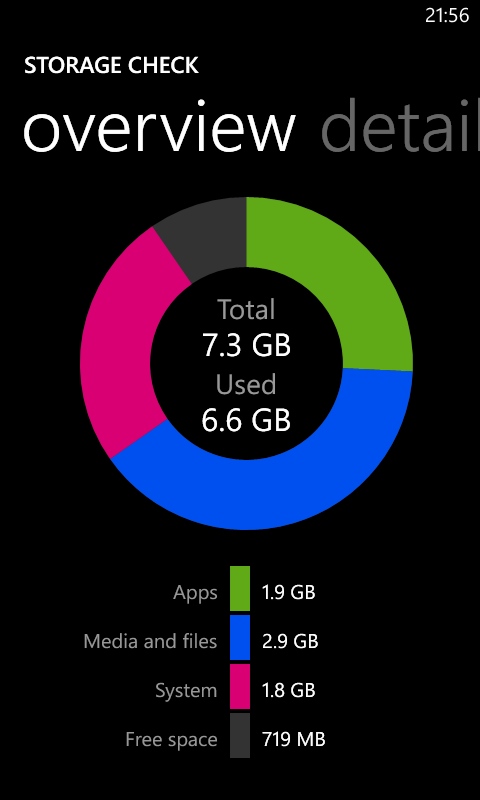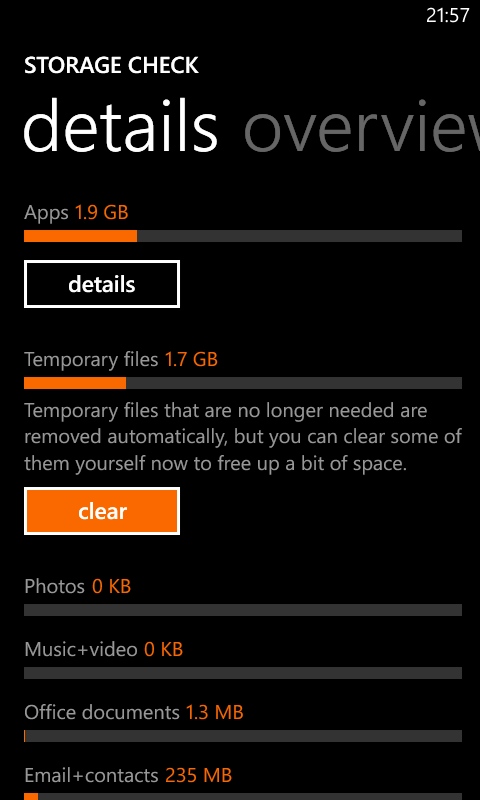 Strictly speaking, the problem with the 'other' data should be solved by Microsoft, and I am at a loss as to why they have not pushed through a fix using the exact same hooks that Nokia have used. Nokia have been using this system to tweak settings and sensitivities on the Lumia specific hardware, but this is the first time they've patched something more fundamental.
Microsoft should have done this much earlier. And whilst I applaud Nokia for doing the right thing for their customers, we now have a fragmented platform. 99.95% is the same, but that final step means that one of the strong selling points of Windows Phone has been diluted.
Hopefully this is simply a temporary measure, and we'll have everything under one roof in the near future. But when there is a relatively fundamental flaw in Microsoft's OS, I want Microsoft to fix it,and get the patched code out to everyone as quickly as possible. It should not be a job for HTC, Samsung, or Nokia.
That Nokia have had to do this themselves is... worrying.