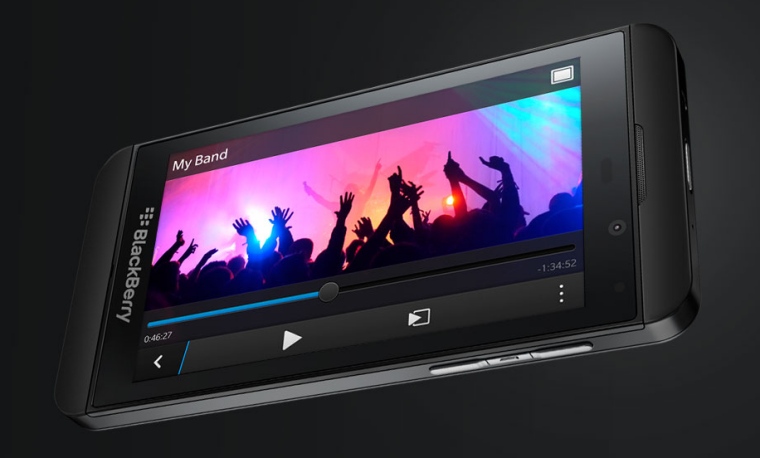 Building a new operating system is an opportunity to discard old paradigms and embrace new thinking. What of the approach BlackBerry has taken when compared to Windows Phone? Let's look at the areas BlackBerry addressed in its open letter, and how Windows Phone stacks up against it.
Best In Class Productivity Tool
BlackBerry focusses on its software and handset range as a justification that it has productivity.
As an all in one company, dealing with the operating system, the app suite, and the hardware - BlackBerry is in a position to be a lean and connected operation. That's something Microsoft will hopefully have by this time next year with the integration of Nokia's Devices and Services division. To get there and keep the best of each organisation is going to take careful management and focus. That's focus, manpower, and planning that would otherwise be available to developing Windows Phone 8 during 2014. Long term the amalgamation will be of benefit to the ecosystem, but short term it will be a distraction.
On the other side, you have to say that Nokia's hardware and software, along with Windows Phone, already has very tight integration, and even OEMs such as HTC and Samsung have managed to create some exciting handsets without the deep integration.
BlackBerry's four handsets sport one major advantage and USP - the mid-range Q5 and high-end Q10 both have physical qwerty keyboards of a high standard, especially the sculpted keys on the Q10. THere's nothing close to these on Windows Phone.
But when you move to the software keyboards, I have to say that Windows Phone wins out. The predictive software is more accurate, and faster in use, and the word picker when you have typed a handful of letters is actually usable, as opposed to BlackBerry's hunt and pick system above individual letters.
Best In Class Security
Given the current revelations and non-denial denials, hidden security letters, and the weekly 'look at this!' from The Guardian, the top level security of any handset connecting to a mobile network cannot be a given. If you move one step down, you find that while BlackBerry's latest operating system BB10 maintains the FIPS 140-2 certification, allowing it to be used as a secure device in government contracts, it is no longer the only handset to carry this.
Windows Phone as a platform, has all nine levels of FIPS140, and both the Samsung Galaxy S4 range and Apple's iOS 6 (and upwards) carry various levels of FIPS certification. The phenomenon of 'bring your own device' has ensured that BlackBerry's power to be seen as secure is no longer unique.
Best In Class Enterprise Mobility Management
Here's where the Windows Phone marketing teams need to get into high gear and push the advantages of the platform. Microsoft's mobile platform offers a wide range of tools for business use that easily rival the BlackBerry Exchange Service.
The Company Hub allows direct contact with users and rolling out of apps to handsets; Sharepoint and Office365 allow document sharing and collaboration; the built-in Office Mobile suite, along with Outlook and Lync to hook into PIM data; device level encryption with BitLocker; and full information rights management creates an environment that makes Windows Phone a competitive choice for business.
Best In Class Mobile Social Network
BlackBerry 10 users swear by the new integrated messaging hub in their devices, with the ability to see messages waiting on each service. It's certainly a quick way to see what you need to reply to, but I do have some issues that clash with the idea that it is 'Best In Class', including support for just one Twitter account, a very old school font, and a confusing layout where the gesture based commands have a different action depending on what screen you are in.
The people-focussed nature of Windows Phone puts the emphasis on another area, and given the nature of social networking, I think the focus on the individual and what they are doing, irrespective of the network it takes place on, is far more deserving of the tag 'best in class'.
Blackberry's hub is naturally focused on its previous strength of push email, but translating that same methodology to the modern web is not necessarily the correct approach for 2013 and beyond.
_______
Every manufacturer is going to cast its phone in the best possible light, but it should always be ready to have those claims examined closely. BlackBerry is no different, and as the go-to phone for businesses throughout the first decade of the 21st century it has every right to act as the incumbent. Time is Blackberry's enemy here though - both it and Microsoft started with a 'clean sheet of paper' for their current mobile operating systems, but Microsoft got there a good two years earlier - an eternity in the mobile world.
'Best In Class' is something that Windows Phone, not Blackberry, lives up to in more areas than you might think, even pitched against Android and iOS.