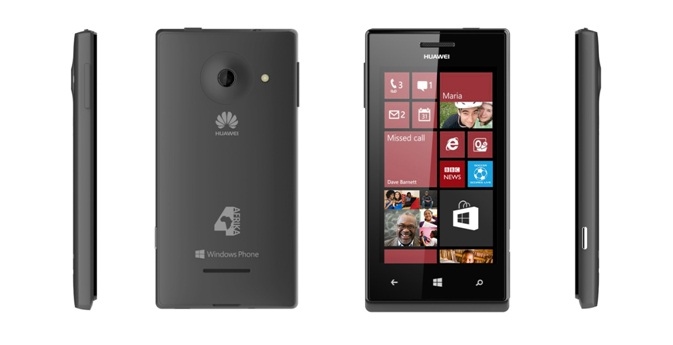 The Huawei W1 - another OEM slice of WP hardware.
One of the biggest issues that any manufacturer is going to have to deal with is that Nokia has built up an impressive range of software that is bundled with the handset. From mapping and navigation, to free music and innovative camera apps, the software that is bundled with the Lumia out of the box is a huge advantage for Nokia. It creates selling points and moments of pleasure for store assistants to trade on, and it fills in many of the gaps that are currently on show with Windows Phone 8.
I'd assume that, even with Nokia's Devices and Services section potentially transferring to Microsoft, this extra software will continue to be exclusive to the Lumia range if Microsoft starts to sell the handsets into 2014. So any new entrant, including Micromax, is going to have to deal with a functional deficit.
To be fair, WP8 does have the likes of the Xbox Music app, offering a subscription service (but not the free streaming radio style audio of Nokia Music), so not having these additional software apps is not the end of the world, but it does leave manufacturers in a bit of a bind if they are aiming for the high-end luxury smartphone market. These are all areas where a 'pricey' phone should be able to do the sort of tasks that a pricey phone is expected to do.
Although the strength of Windows Phone is such that the core OS and the pre-installed apps that come with it provide a solid feature set out of the box, I would expect any manufacturer to bolster those apps with a mix of their own apps and commissioned titles if for no other reason than create a little bit of brand identity with the handset.
This is the approach that HTC has taken, with the classic 'HTC Clock' available as a live tile. Samsung has taken it a step further with its Windows Phone software interfacing with its own messaging and media storage system to create 'Samsung users' with a lock-in to some cloud services.
Any new entrant is going to have to decide how much effort it will make with software. I'm not sure if a 'vanilla' Windows Phone handset would be attractive enough on its own to stand out to consumers in the SIM-free market.
Where there may be an advantage is in network deals. If a handset can be made for a specific price or to meet the exact demands of an operator, then a manufacturer could easily have a successful device on their hands though a mix of network subsidy and promotion. Given the locked down minimum specs for Windows Phone 8, even the lowest specification handset is going to have a significant performance benefit over the equivalently priced Android device.

I suspect that Micromax is going to be looking at the lower end of the market. It already has a reputation in India for delivering Android handsets that are lower in price than Android handsets from other manufacturers. By taking Windows Phone on board it'll be able to exploit Windows Phone's advantages in this space, and leverage Micromax's strong presence in the sub-continent sales channels.
This also means challenging Nokia on two of its own turfs, of both low-end handsets and in a territory in which Nokia is pushing for growth (India). Bringing in a competitive element to this market from two different companies can only be a good thing, and I wait with keen interest to see how Micromax (and others) take on the challenge of building and differentiating OEM Windows Phone devices.
Windows Phone 8 still offers many exciting possibilities from manufacturers. Any low-end hardware is going to be competitive; the OS covers many of the bases, so the investment in third party licencing is lower than other platforms; and by sidestepping the Android crush, marketing and promotion will allow for a much clearer message to be delivered to the public.
And if you ask Microsoft nicely for some help in starting the OEM process for Windows Phone, you never know what you might be offered...