First off, we're doing a bit more than dreaming here. Sony has confirmed it is in discussions with Microsoft over the use of Windows Phone for at least one device. No hushed whispers, no leaks, Sony has said so on the record. Here's Pierre Perron, head of Sony Mobile Europe, via GigaOm: "We are continuing our discussions with other partners, including Microsoft, as part of our partnership with this company on the broader Sony spectrum… One thing is using the platform [Windows Phone] itself, and another is 'what can we deliver on top of it'?"
I guess the first question is 'why would Sony be looking at another operating system for its mobile platform?' The Xperia range of handsets have been strong performers in the Android world since the mobile communications department came under the complete control of Sony (after the Japanese company acquired Ericsson's remaining stake in Sony Erisson on Feb 16th 2012). While the first handsets were re-purposed Sony Ericsson designs (and the there was a bit of a blind design alley late in 2012 with the Sony Xperia T), its 2013 handsets have gathered acclaim and sales that put Sony's smartphone house roughly on a par (sales wise) with Nokia.
All of those handsets are based on Android. Sony, like many manufacturers, has placed its own skin on top of the Android OS. While it does make every device 'feel' like a Sony just from looking at the launcher environment, Sony has added very little to the stock Android user interface. Instead Sony has relyed on a strong application suite to create a distinctive identity in software to go along with a consistent UI style and hardware design.
Just as Nokia has settled on its Lumia 'shape' and has applied it across the range to the major handsets launched in 2013, so too has Sony. With Gorilla Glass on the front and rear of the Xperia phones, edged in metal, and with a distinctive 'Sony' power button, it's pretty easy to spot a Sony handset nowadays, from the huge 6.3 inch Z Ultra to the the powerful Z1 compact, recently announced at CES.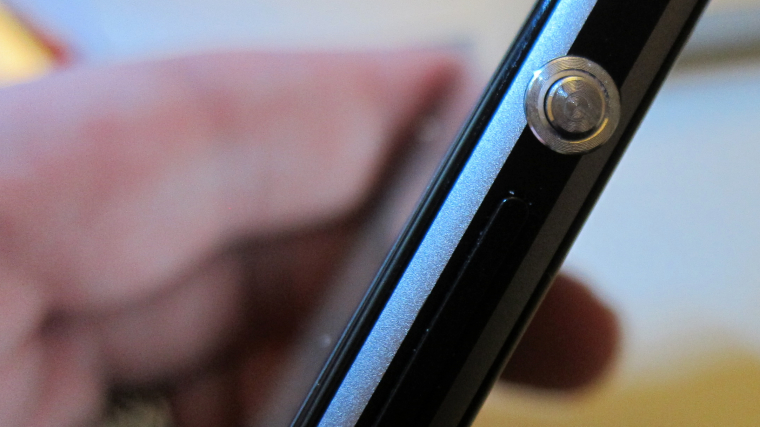 Sony switching to Windows Phone would not be a huge leap for the Japanese company. The underlying operating system would be different, but the baseline hardware of Snapdragons, screens, memory, and storage is common across the majority of modern smartphones.
Just as Nokia appreciated, Sony would be reliant on software to differentiate its handset. This is one reason why I think Sony could become the successful second player in Windows Phone to the Nokia/Microsoft flagships during 2014 (much as it is the second Android string to Samsung in many territories around the world). It could bring its subscription music and video services to the Windows Phone platform as exclusives, its gallery and image software could be ported, content through the Play Newsstand would give users something to read, and the Xperia Lounge package of special offers and vouchers would all be attractive and provide a solid marketing story.
Of course, the Walkman brand still stands for something, so any Sony Windows Phone handset would have (another) music player for the reviewers to contend with.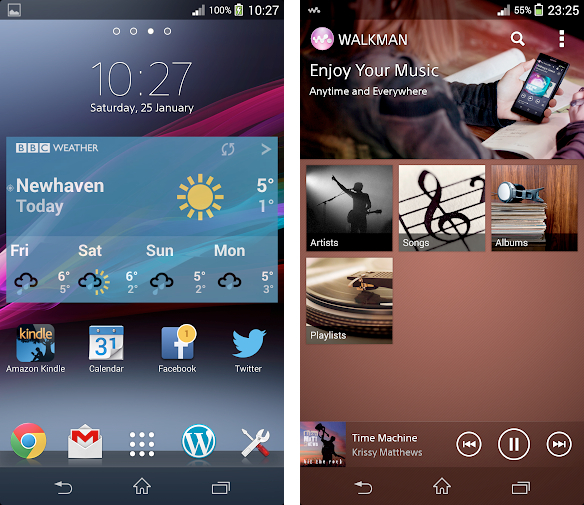 It's clear that Sony could make a Windows Phone feel like a Sony Windows Phone. But should it replicate the effort made on Android on Windows Phone? I think it should.
Android can be considering a 'norming' marketplace. All the players have made their choices, the hierarchy is established, and it takes the mistakes and misfortunes of one manufacturer to boost the hopes of another. Growth is possible, but slow, inside the ecosystem. Technology companies would much rather have large hockey stick graphs of growth to show off, and to do that you really need to plough a fresh field.
And dare I say it, taking on a Nokia/Microsoft gestalt is best done during that awkward phase of 'moving in and living with each other' during Q2 and Q3 of 2014. While individuals working within the new department are distracted, Sony could bring its focus and marketing to Windows Phone. With Samsung focused on Android (and Tizen as a second string), and HTC not delivering a new Windows Phone handset in the last fourteen months, Sony could waltz into Windows Phone and grab a good couple of million handset sales with its first model. From that point on, its iterative approach could see it become a strong competitor to Lumia in this space.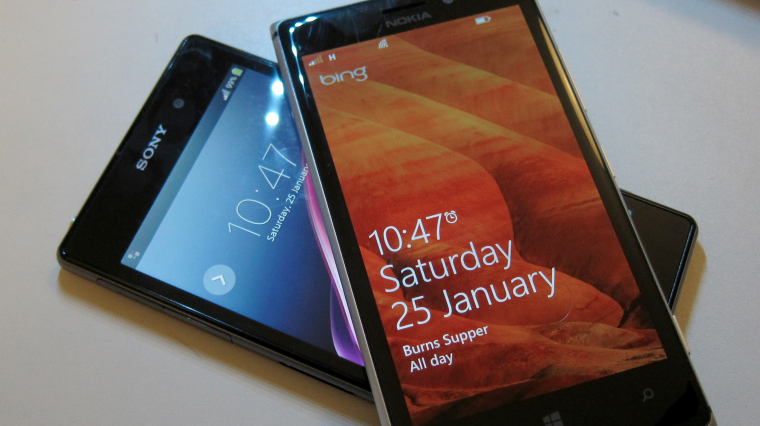 As a single OS manufacturer, Sony is reliant on its relationship with Google. While it might seem a bit backwards, bringing Microsoft into the corporate equation as a mix of safety net and viable alternative is a good defensive strategy. Sony might also be considering any benefits its Windows laptop division may receive in ancillary benefits... if the company supports the larger Windows ecosystem by bringing Windows Phone into its mobile division.
There are good business reasons for Sony to sign up to Windows Phone, and there are good reasons for Microsoft to bring another major partner to the Windows Phone platform. Windows Phone should not be dominated by a single manufacturer, it works better when you have a number of manufacturers bringing their own ideas to the table, and then these ideas feed back both into the codebase of the OS but also force the manufacturers to find something different, and to improve their packages.
That helps everyone in the Windows Phone world. The OS is improved, the manufacturers are stretched to make better devices, developers have more capability to experiment and play with, and there's a general sense of competitive team-work. Someone will always end up on top, but right now there are enough seats at the Windows Phone table for everyone to be fed.
And finally, wouldn't it be fun to see the matching up of the two major gaming brands on the planet? A Sony smartphone running XBox Live... fabulous!