Previously, the iPhone and Android smartphone versions of Office, like the new tablet version, required an Office 365 subscription to unlock document editing and creation functionality.
This means that Office now joins many of Microsoft's other service and product offerings in essentially being platform agnostic, or at least heading in that direction. Products like Skype, Lync, OneNote, and Xbox Music may already be available across multiple platforms, but Office is especially important because the product is one of Microsoft's crown jewels and major revenue sources, and thus might be regarded as emblematic of a changed attitude at Microsoft.

Impact on Windows Phone and other Microsoft platforms
The availability of free Office for Android and iPhone devices brings the two major smartphone platforms in line with Windows Phone devices, which have offered a full mobile version of Office since the launch of the platform. The presence of "full" Office on Windows Phone has, in the past, been cited by Microsoft as one of the key advantages of the platform. That advantage has now been removed, although Windows Phone arguably continues to present the purest and best integrated access to the Microsoft Office and OneDrive cloud ecosystem on a smartphone (and don't underestimate the importance of pre-install versus post-install).
It's never really been clear how much exclusive access to Office was a genuine lure for consumers to the Windows Phone platform, or for that matter Microsoft's Windows RT platform. The presence of third party Office compatible apps on all the major competing platforms certainly diluted the advantage in the eyes of consumers looking for a "good enough" solution to on-the-go document viewing and creation. For enterprise users, the lure of the official Microsoft Office experience was stronger, but even here it is difficult to assess the impact, especially when measured with other advantages such as integration with backend systems and brand familiarity and all the other elements that go into purchase decisions.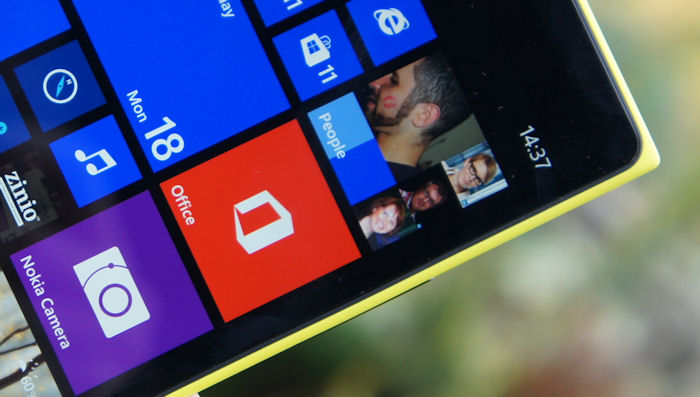 When talking to businesses that have adopted Microsoft's mobile solutions, it is apparent that much of Microsoft's advantage derives from reputational trust and a desire to source from a single supplier, rather the functional or feature paucity of competing platforms and devices.
Nonetheless, there's no doubt that wider Office availability for other mobile platforms is a blow for Windows Phone when viewed in isolation. Just as with the announcement of the Nokia X platform, members of the Windows Phone team and enthusiasts for the platform are unlikely to be delighted, but a more realistic wider view cannot fail to appreciate the benefits for Microsoft as a whole and, after all, a stronger Microsoft is good news for Windows Phone.

Changing attitudes at Microsoft from platforms to ecosystems
At the event where the Office for iPad news was announced, and in a subsequent blog post, Satya Nadella, CEO of Microsoft, further elucidated his "mobile first, cloud first" approach, noting that the two elements are in fact "two facets of the same thing":
Mobile without cloud is limiting. The cloud without mobile is mostly latent potential. But the place where they meet is magic. And in the full arc of time, we will get to a world of ubiquitous computing and ambient intelligence that powers all our daily experiences...

From our very first days as a company we have always been equally committed to meeting the diverse but intertwined needs of developers, businesses and the people who use our products. We unite these three audiences around a common set of experiences, technologies and tools. Tools for writing and deploying apps and services, tools for managing and securing devices and tools for getting things done. All working in concert with one another, all through the cloud. For the cloud to realize its full potential, the needs of these three constituencies must be addressed in a holistic, integrated way. Microsoft is in a unique position to do that...


The cloud is enabling a world where you can walk up to any supported device, sign in, collaborate, communicate and share your creations with the world. Doesn't matter what you make, where you make it or what device you use. The cloud is there to help.

That's where we're headed together. Into a world where the devices you love work with the services you love in a way that IT and developers love. For work, play and everything in between.
Within this framework, it is clear that Nadella believes Microsoft is well positioned to address a "mobile first, cloud first" world because the company understands both of the two facets and all the needs of the people that are going to use, create, and build on top of the devices, services, and software in this world.
Implicit within this is a marked shift away from a Windows and Microsoft centric world to a multi-platform, multi-device world, with Microsoft providing its services to customers on whatever platform and devices they choose to use. While it is fair to say that Microsoft has been building products for competitors to the Windows platform for many years, there's little doubt that an attitudinal shift is taking place at Microsoft, with regards to prioritisation and primacy, of an ecosystem-led strategy compared against a platform-led strategy.
The sense of this strategic shift brings to mind Stephen Elop's utterance that "it's not a battle of devices, it's a war of ecosystems" and helps encapsulate the idea that value has shifted up the software stack away from the platform (operating system) and into the app, service, and cloud layers. While this is an over simplification, it does provide a useful lens through which to view the competition between Microsoft, Google, Apple, and Facebook.
This does raise a question around the future of Windows Phone. If Microsoft is going to make its services and software available on other platform, why bother continuing with a mobile platform that is so clearly in third place? Wouldn't it be better to build the business on top of Android and iOS? Isn't it better to focus on building the best possible services? This idea that Microsoft should drop Windows Phone may seem alluring, especially in a game of 'armchair CEO', but ignores the wider context of incumbency in PC and enterprise tool space, assumes too much of a steady state in the mobile, and fails to properly appreciate Microsoft's level of commitment and corporate arrogance.
Having its own mobile platform gives Microsoft greater control over both strategic direction and the product experience. Moreover, with Windows Phone momentum moving in the right direction, there's still a reasonable chance the company could have its cake and eat it too, at least to some extent.
Put more simply, it also allows Microsoft to provide and control a complete offering. Microsoft's mobile platform may be a weaker element, but it is combined with other elements that are much stronger that the respective offerings from Microsoft's primary mobile competitors. And, as Nadella suggested, a broad reach approach that unites both developers, businesses and consumers, is something that Microsoft continues to be well positioned to provide.