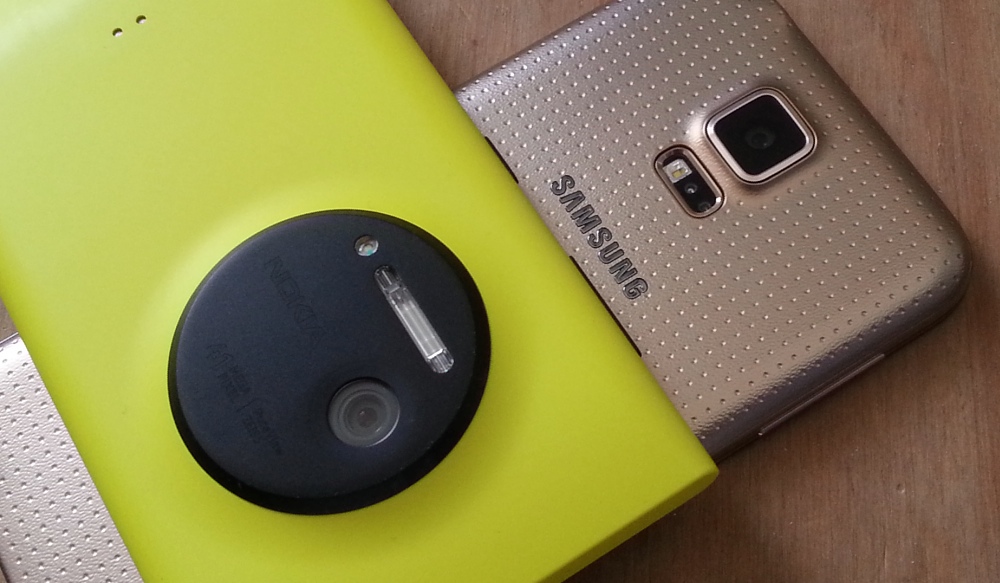 Let's kick off with the video comparison directly. Both smartphones can record in 1080p (16:9) resolution, obviously, though in order to see real time differences, I've used my video editing software to create a split screen effect, with each half of the 1080p frame representing the middle 50% of each smartphone's full frame.... oh, heck, you'll get what I mean the moment you start watching the video.
Also, note that the video below was (necessarily) after compression of the video by my editing software and after re-compression by YouTube's own internal algorithms. So the raw quality, especially in low light, of each smartphone is slightly higher than it appears in the comparison.
As you're trying to spot differences and be generally picky about quality, make sure you have a nice fast connection and a large screen. And then maximise the quality to 1080p in the YouTube settings ('gearwheel') pop-up:
Taking you through the 5 minutes of video scenes then:
Lakeside, in low light, looking at overall capture performance in less than ideal conditions. Panning slowly and then walking, looking at stabilisation effectiveness (OIS vs software correction).
Bluebells, close-up video, looking at colouration, again in low light - and with a first check on audio from the Galaxy S5.
Looking out across the water, still in lowish light, and testing zooming and stabilisation.
Full night time test, with just artificial light. Includes some zoom testing.
Bright sunlight, a summer fayre miniature steam train. Shot as-is, and then shot again with 4x zoom and again testing stabilisation.
Sunlight macro, with 'Willow'. Testing auto-focus, etc. Note that macro video is necessarily tricky with both smartphones side by side in a jig, since they'll each be seeing a slightly different subject!
Evaluating the two smartphones for video capture then... it's worth noting that, even when zooming is needed, in good light there's not that much difference between the two - certainly the average user wil have no complaints about captured video on either. Both have stereo sound and great picture quality. Lumia 1020 fans will point towards the HAAC microphones and the possibility to record rock gig audio levels, but S5 fans will point to the future proofing of being able to capture in 4K resolution - so honours probably even here. In good light, anyway.
In fact, even when light levels get lower, the S5 does pretty well, better than I'd have guessed when faced with a 1/1.5" sensor (in the Nokia). Maybe the new ISOCELL technology and 1/2.6" sensor are particularly well matched. Maybe it's the faster image processing (2014, remember) and subsequent more capable crunching down to MP4?
Where the Lumia 1020 really scores in the example video above, is when depending on decent stabilisation - the hardware OIS certainly works better than the S5's software-based stabilisation; and when needing to zoom in less than ideal light conditions. Both factors are important to me and, possibly, most people reading this article, but you can see how casual video capture on the S5 might well be more than enough for many owners. Gig footage notwithstanding.
Comments welcome - I don't think anyone would begrudge the Lumia 1020 the win overall, but what do you think of the reduced gap in quality from the Nokia to the competition? Does the S5 footage impress for such a relatively 'thin' camera unit?
PS. The Galaxy S5 here was running on Vodafone 4G in the UK, thanks to PR for the loan.