Flickr, of course, is well known, a great place to share your photos from, in the knowledge that the full resolutions will be retained and even downloadable by others, along with descriptions, EXIF metadata and more. Just a shame that Yahoo owns Flickr. And that Yahoo itself just got bought by Verizon. Ah well.
My goal here is to be able to upload a photo to Flickr, make it public and then add it to a number of relevant Flickr Groups. That doesn't seem too outrageous, does it? Flickr itself is often browsed on a tablet or desktop, i.e. on a large screen on which you can appreciate the images better. But with the cameras being so terrific on the likes of the Lumia 930, 950 and 950 XL, Flickr seems - in theory - a good fit for creating and uploading images direct from the phones.
With Flickr Booth having vanished into oblivion and Flickr Central having lost track of the newer Yahoo/Flickr login system, my thought was to use Flickr's own web site as the conduit for uploading from a Lumia and adding photos to groups, but I was foiled slightly by the 'mobile site' for Flickr dating back to 2008 or so and not knowing anything about 'groups'! Which got me started thinking about using the full Flickr web site - after all, if I could upload and share a photo using a Windows 10 laptop or Mac or whatever, all via the full web interface, then why couldn't I do the same with the new Microsoft Edge browser in Windows 10 Mobile?
As it turns out, I can indeed. With a few caveats! You see, the Flickr web site is heavily optimised to work on a desktop sized (and shaped) displays - it's a bit of a web travesty, really, and has few fans. But it kind of works, most of the time.
Anyway here goes. Keep up at the back and you'll be uploading photos to Flickr and adding them to Flickr groups in no time...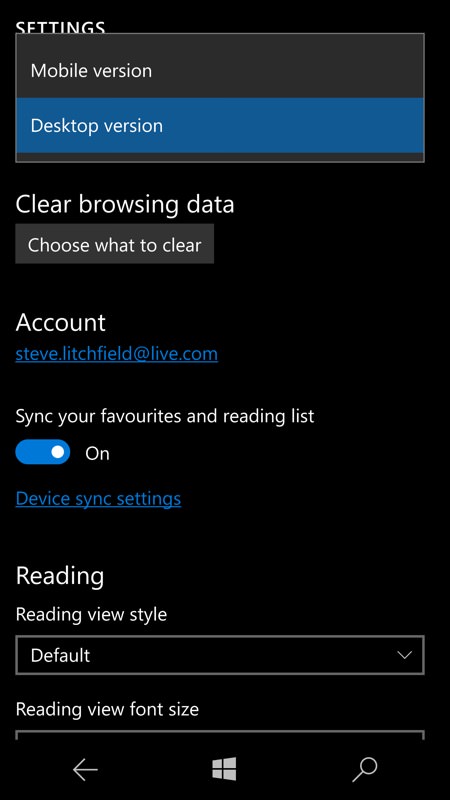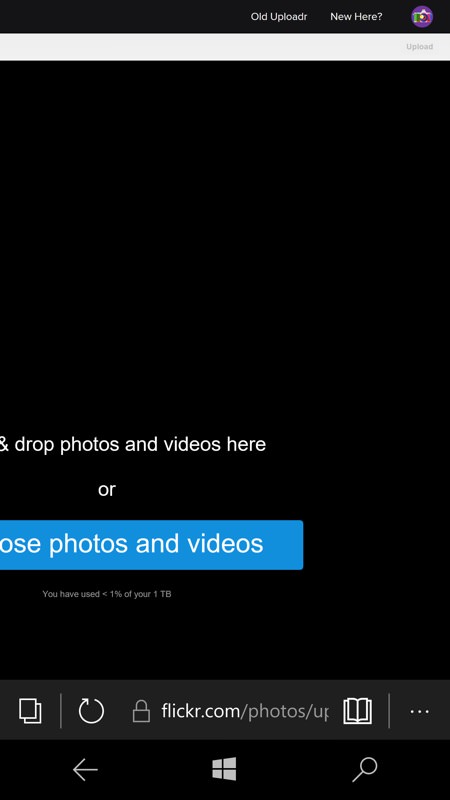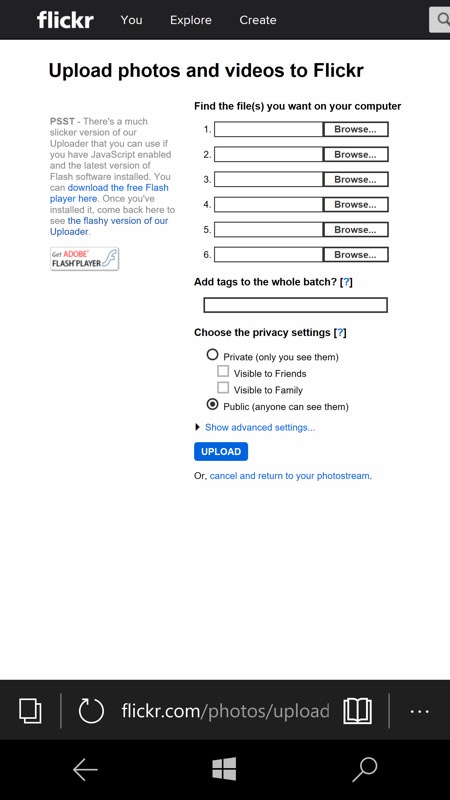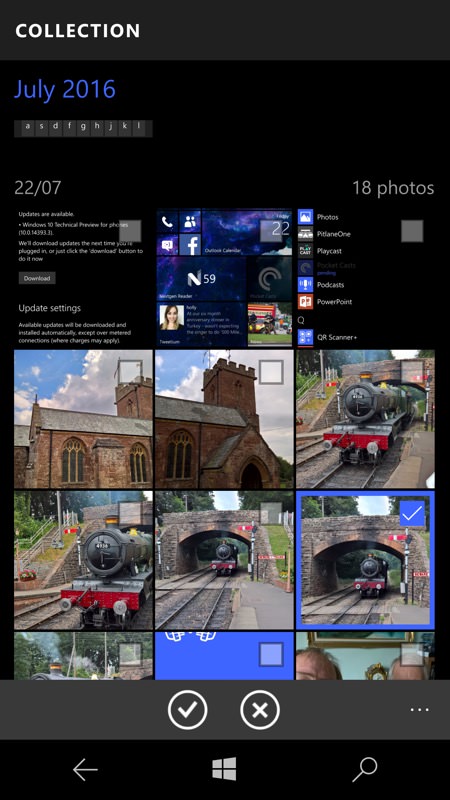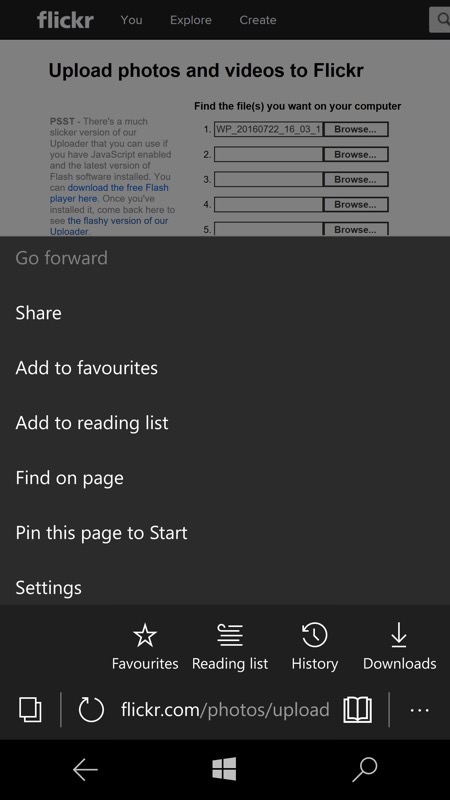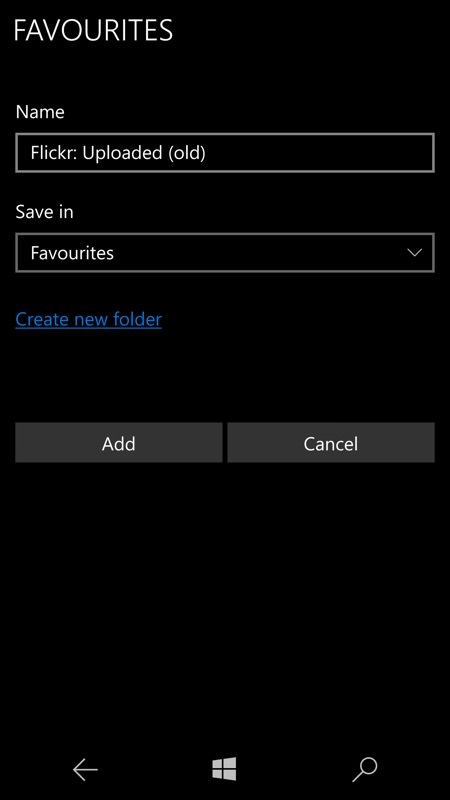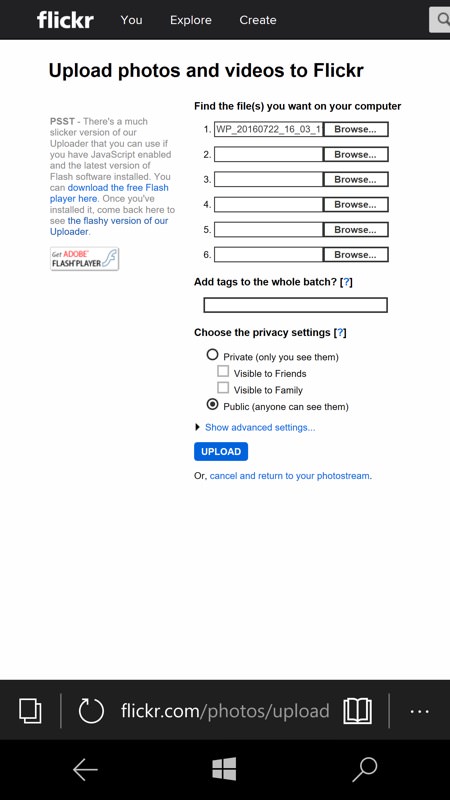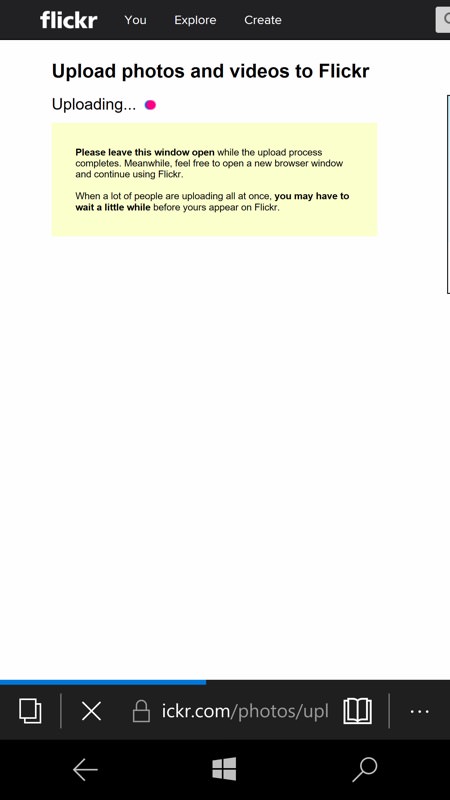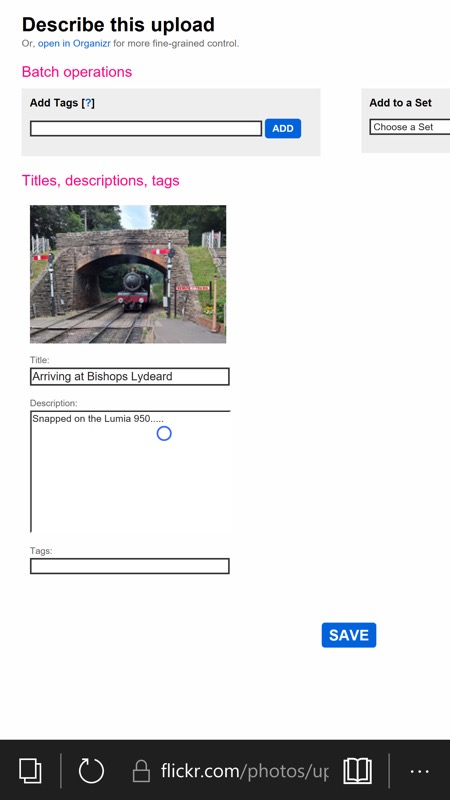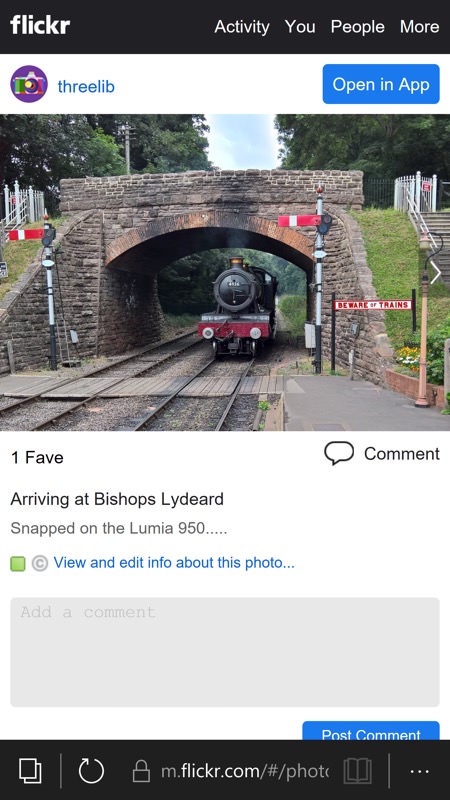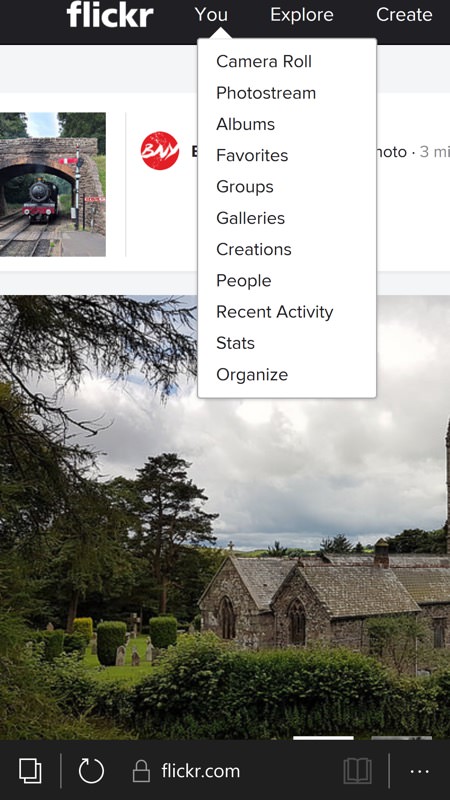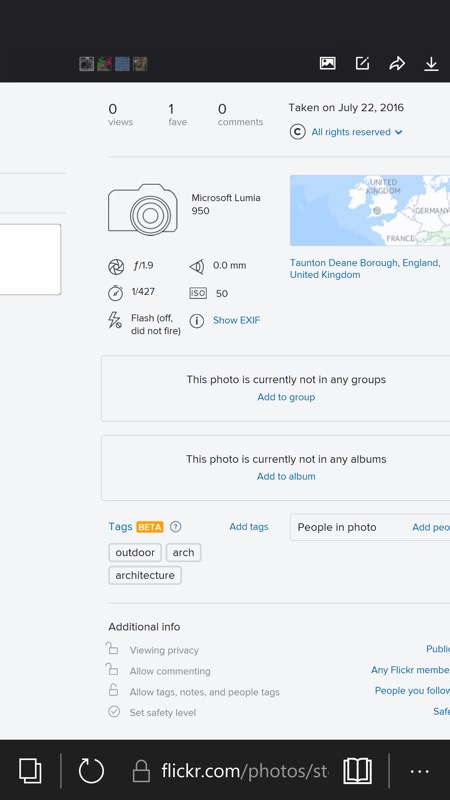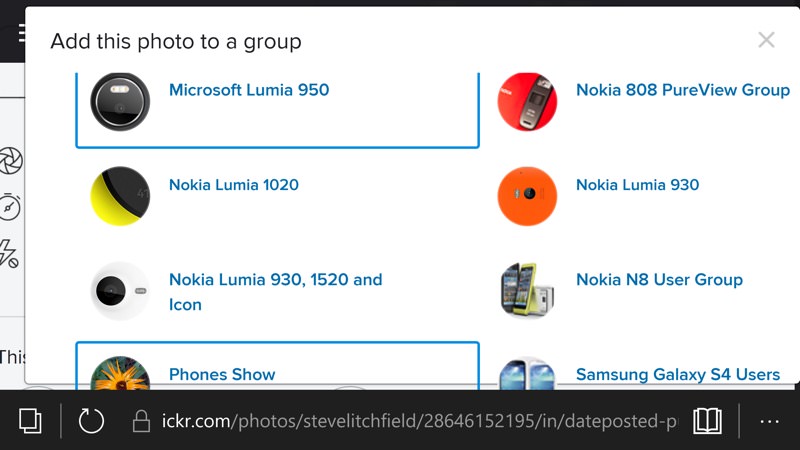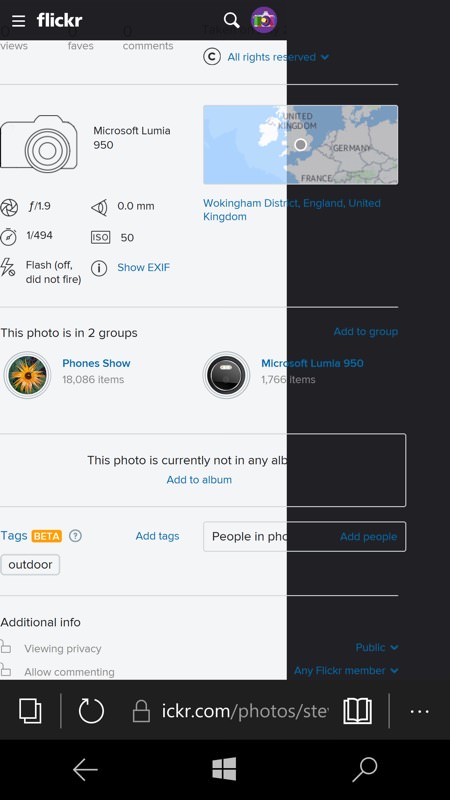 Phew. That's a pretty tortuous set of steps to get a photo into a couple of Flickr groups in 2016. Mind you, actually accomplishing the above only takes a few seconds once you know what to do - it's not the extra time taken that's really the issue, it's the sheer inelegance of it all.
But what choice do I/we have? I've suggested the idea of a Flickr UWP to a friendly developer, but would welcome input from anyone else who can improve the current Flickr-less app situation.
PS. Of course, Flickr's very future is in doubt given the chain of takeovers - what other photo hosts do others here use that allow full resolution upload and download? Just curious!