The issue is that there's a bug in Windows 10/Bing Maps service (and yes, I've reported it in Feedback Hub) whereby in most countries (though not all, intrerestingly - France seems to be OK, for one) searching for part or all of a street address pops up a quick match that looks perfect and then, when you tap or click on it, you get "We can't find xxxxxxx" etc.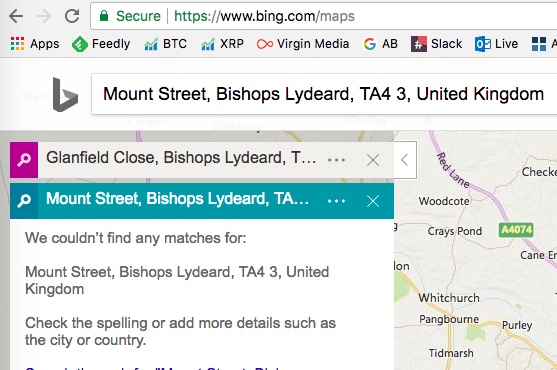 What? But the software (or, on the web, in Bing Maps) just matched the search and provided the perfect location in text form - what does it mean to give the error? As it happens, nothing at all - it's just a bug, a mismatch between the online quick matching search service and the map data itself.
As you can prove by - for example, if you have your country downloaded as an 'offline map' - switching your phone to Flight mode and trying a street search again. This time there will be no quick matched results (from Microsoft's search servers), so you're left with actual map results.
But you can't go turning your phone's communications off every time you want to look up an address. Happily, there's an easier workaround, at least until Microsoft fixes the issue server-side (or, through a maps update, locally).
Here's what to do. On the phone, after getting the "We can't find" error, tap or click on 'Edit this search" and then just hit the 'Search' control again.
And this time it'll be found just fine. Job done: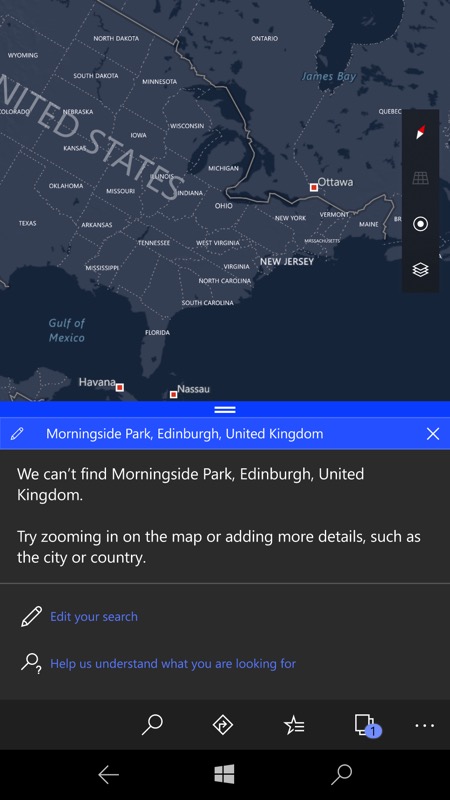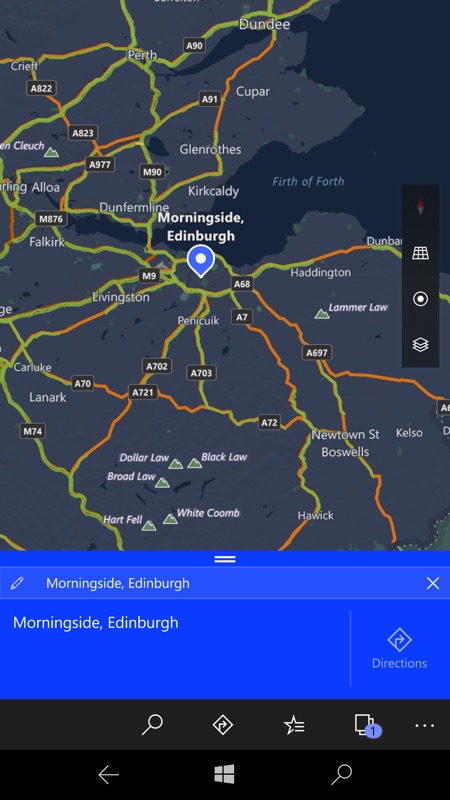 Quite bizarre that we should have to go through this two-step shuffle just to find a specific street though. Interestingly, postcode searches come up just fine, first time.
What I suspect has happened is that - as I ranted a few days ago - Microsoft's maps (both offline and online) are now over a year out of date. And, quite apart from missing new roads, the map data has also now slipped slightly out of compatibility with the data used by the search quick-matching service that Maps offers. Resubmitting the search, above, forces Windows 10 Maps to search its own data rather than using data from the Quick match results.
Comments? Does street name searching work in your country?
Do you think Microsoft will fix this? That it's common to phone, desktop and even Web leads me to hope that something will be done, though don't hold your breath. And, in the mean time, you now have a workaround!