Both these smartphones come to mind when an 808 or 1020/950 user comes to me and asks which of the current smartphone crop they should buy in order to get imaging that's as good as the aforementioned classics. Now, somewhat obviously, the Google Pixel comes with massive software backup in terms of updates and all round OS security, while the P30 Pro comes with no less than three top line hardware cameras but with a bit of an uncertain software future. So there are pros and cons on both sides before we even start taking photos.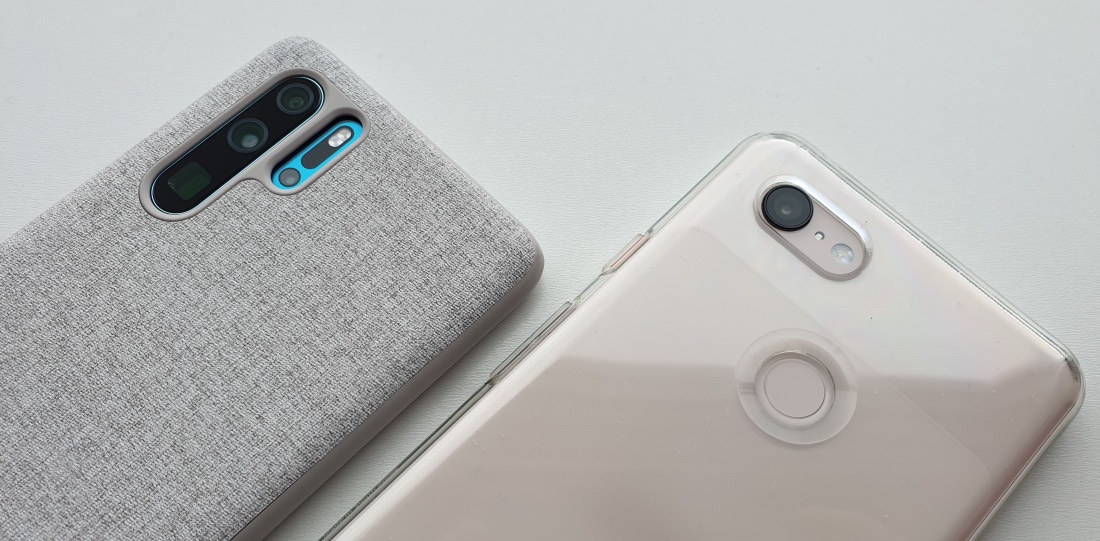 As usual, I've deliberately thrown in some tricky shots and zoom 'asks' in the scene selection, to test the USPs here, all photos were taken on full auto and handheld, as a regular user would do. No tripods or RAW editing sessions needed!
As an experiment, I've gone for a video approach, on my Phones Show channel, instead of the usual interactive comparator. Do click through to YouTube as needed, do maximise the playback window, and do make sure you've upped the quality to 1080p. Comments welcome on the format and whether you prefer it to the interactive slider system!
Files
For anyone keen who wants to do their own analysis, I've put up the JPGs on my server: travelodge-pixel.jpg - travelodge-p30.jpg / station-pixel.jpg - station-p30.jpg / station-zoom-pixel.jpg - station-zoom-p30.jpg / altar-pixel.jpg - altar-p30.jpg / altar-zoom-pixel.jpg - altar-zoom-p30.jpg / hdr-branches-pixel.jpg - hdr-branches-p30.jpg / moped-pixel.jpg - moped-p30.jpg / extremes-pixel.jpg - extremes-p30.jpg / church-pixel.jpg - church-p30.jpg
Verdict
For the record, the scores add up as:
Huawei P30 Pro (2019): 96 pts
Google Pixel 3 XL (2018): 90 pts
So, a narrow but significant win for the P30 Pro then, helped by the zoom capability, though I'd still point to the services aspect for both Android phones - the Pixel has the absolute and guaranteed updates and support from Google - the Huawei has the somewhat uncertain future for its hardware and software in the current political climate (whatever Huawei has said publicly).
Ultimately though, and speaking as someone who's still using an 'old' Samsung Galaxy S9+ day to day with one of my main SIMs, any of these current Android flagships will get you close in terms of imaging to the Lumia classics of the past - and often beyond. So if this video/article has helped you by nudging you to one smartphone or another then that's good. But do consider other factors, from support and updates through form factor (both these smartphones are quite large), audio capability (note that neither have 3.5mm audio jacks), and storage expansion (neither of these have microSD slots).
If in doubt, do what I did and get a Samsung. The camera's close to the performance here, there's a choice of two sizes, you get 3.5mm audio, plus you can expand via microSD. Jack of all trades 8-)