First of all, here's what should happen with Windows 10 Mobile, direct from Microsoft:
Why can't I edit some Microsoft Office documents on my phone?

First, make sure you're signed in with a Microsoft account.

You can create a Microsoft account for free. If you don't have one, you can still view and read Office files on your phone, but you can't edit them.

You must log in with a Microsoft Account that is associated with a current copy of Office to get access to the "core Office experience" which includes creating and editing features on devices with screen sizes 10.1 inches or less. An Office 365 subscription is only required to create or edit on devices with screens that are larger that 10.1 inches, or to use advanced editing (premium) features.

Second, you might not be able to edit a Microsoft Office file on your phone, depending on what's in it or how it was last saved.
The phrase "that is associated with a current copy of Office" isn't very clear. How can your account be 'associated' without being signed up for Office 365? It's as clear as mud here, Microsoft, especially in the context of Mobile. Does it mean an account that has been used to install a traditional copy of Office on the Desktop in the past?
However, and it's a big 'however', all of this doesn't appear to be necessarily implemented for:
phones which aren't made by Microsoft. So my Alcatel IDOL 4 Pro isn't covered by this, for example.

phones lower than the flagships (Lumia 930/1520) which started life under Windows Phone 8.1 and were then upgraded to Windows 10 Mobile. For example, my test Lumia 640 XL, made by Microsoft, but not a native Windows 10 Mobile device.
It's not clear whether these possible exclusions were an oversight by Microsoft or deliberate. Most Windows 10 Mobile users, in practice, will own a Lumia 950 series device, or perhaps a 650, and so won't be affected by any of this, but outside of this 'all Microsoft, all Windows 10' sphere it's well worth noting that you shouldn't expect full editing and creating rights (whatever the FAQ above says). And it's too late now to complain to Microsoft that you've been hard done by, I suspect!
And, equally, it's worth noting the titled nag message, for devices outside Microsoft's core Windows 10 stable but which you're signed in to a valid Microsoft/Office 365 account. In theory, once signed in, you shouldn't be bothered again, but in practice it seems that monthly updates to the OS and to the Office UWP applications enforce a re-authentication, as demonstrated below. I've only had to do this once in the last year, but some readers have been bothered more often.
Anyway, if you do see this message, here's the somewhat unintuitive and long-winded (in terms of taps, it only takes a minute in real time) procedure to get editing and creating again: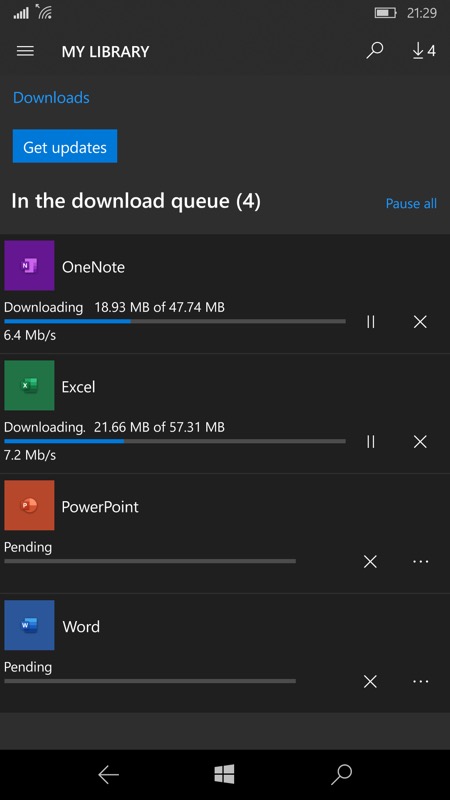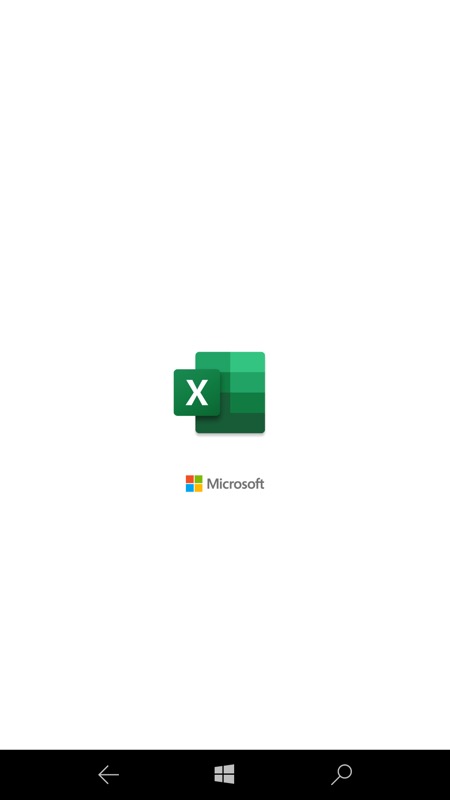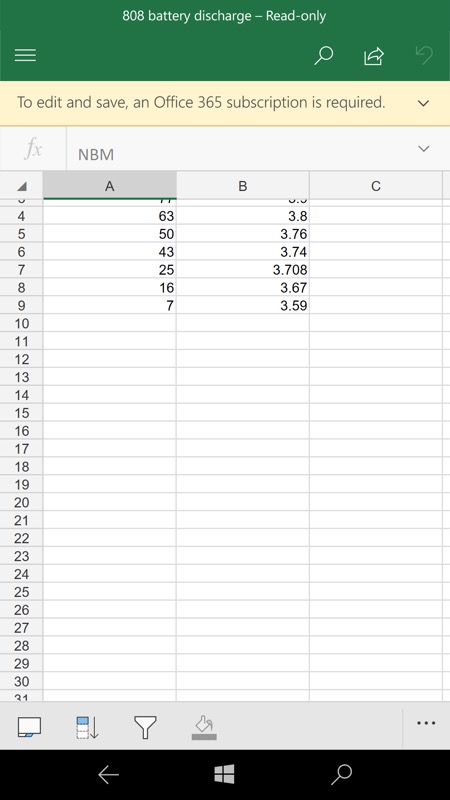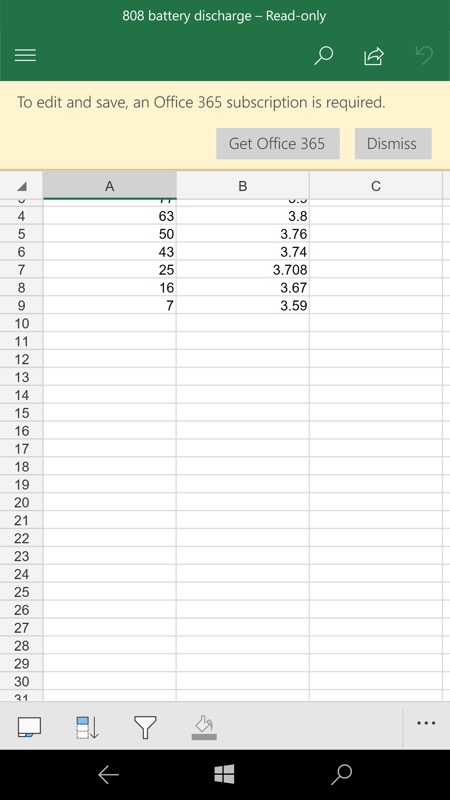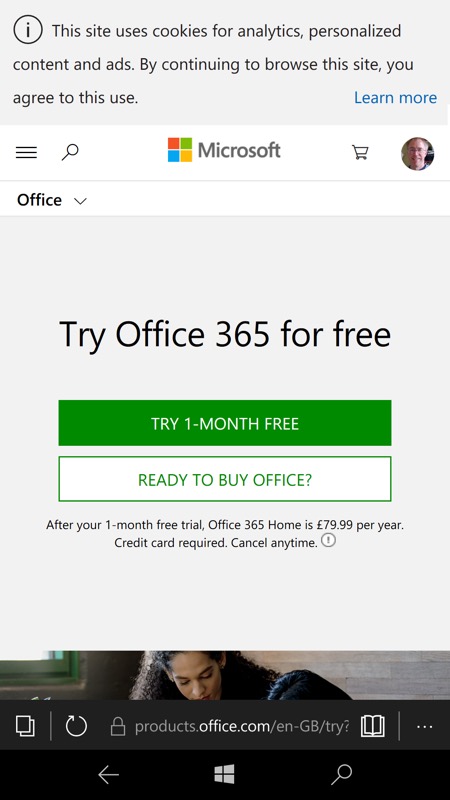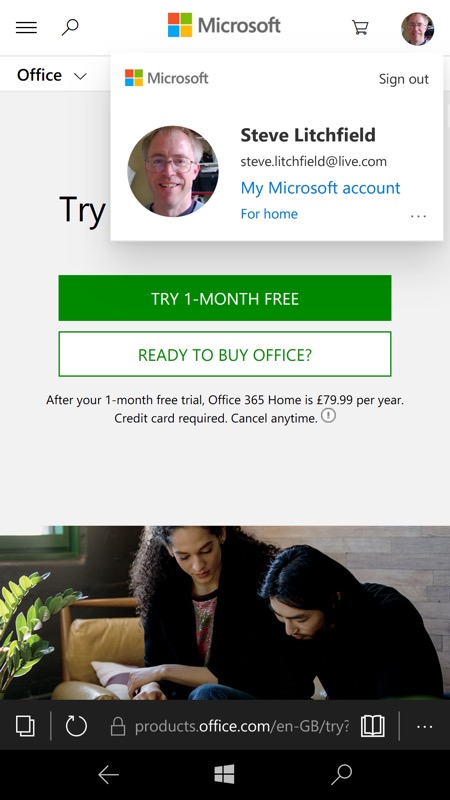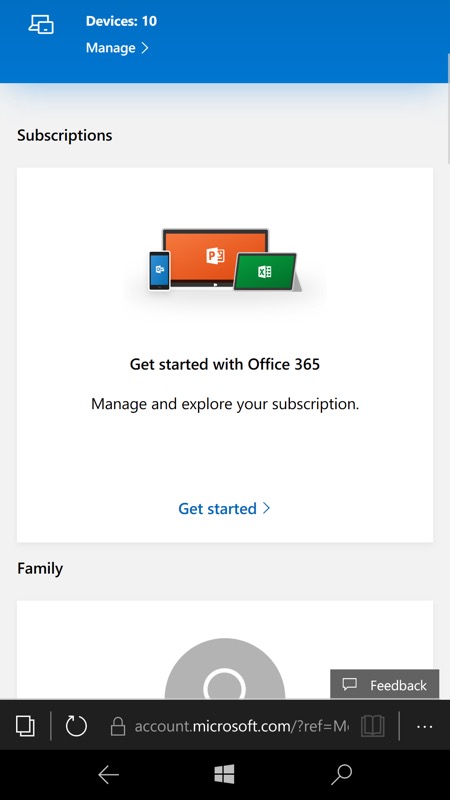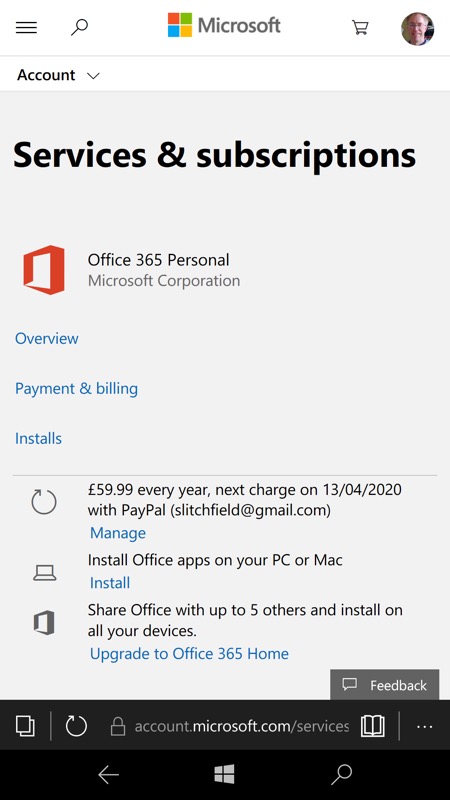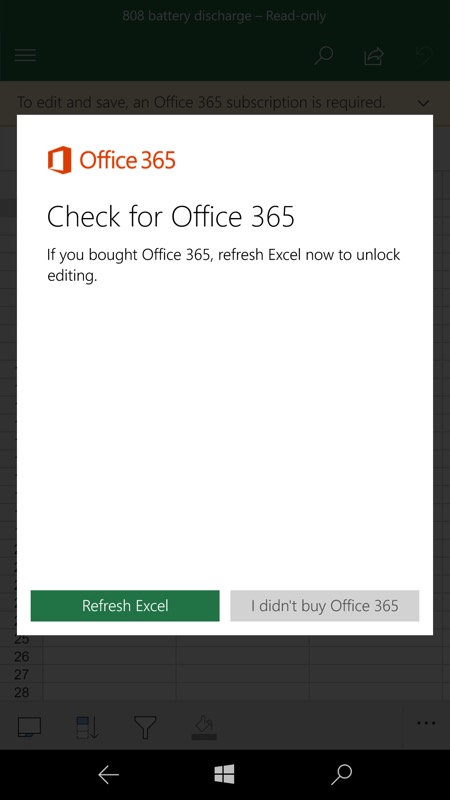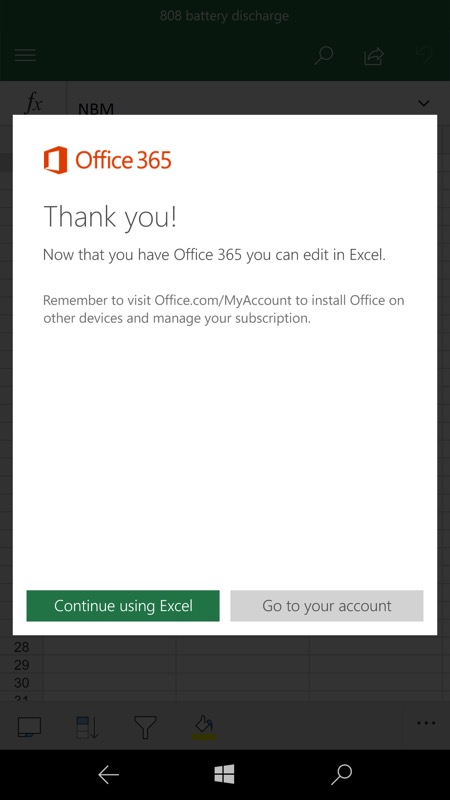 All a bit of a rigmarole, but the authentication system got there in the end. In fairness, Google Docs online also askes me to 'sign in' about once a month, so maybe occasional re-authentication is par for the course. Though I do think Microsoft could make things a little clearer in terms of what to tap on.
Data points welcome - do my 'exclusions' above fit the pattern of what you see on your own Windows 10 Mobile-powered phones?