I've been updating and installing applications on Windows Phone 8.1 phones through 2019 and, to my knowledge, the on-device Store has never put up an official notice for 'normobs', normal mobile users who don't geek out on AAWP. Yes, there have been several longstanding warnings buried on the web, for example here, but there's no way a regular user of Windows Phone 8.1 would stumble on these.
What's that? Regular users of Windows Phone 8.1? In 2019? Yes, and I'm not talking about AAWP readers holding on to much beloved Lumia 920 and 1020s. I'm talking about technologically unambitious people who acquired an 8.1 phone back in the 2013-2015 time window, usually from a network operator, as a 'fresh' and interesting looking smartphone (well, hey, it was, and still is, in some ways!) Or perhaps parents and young teenagers, accepting hand me downs? Either way, there are still millions of people across the world, of all ages, still using Windows Phone 8.1.
And, while they may not visit the on-device Store much these days (there's been nothing new in it since late 2018 and no new app updates since July 2019), if and when they do decide to tap on the icon in this latter half of December 2019, they'll see the screenshot, below left: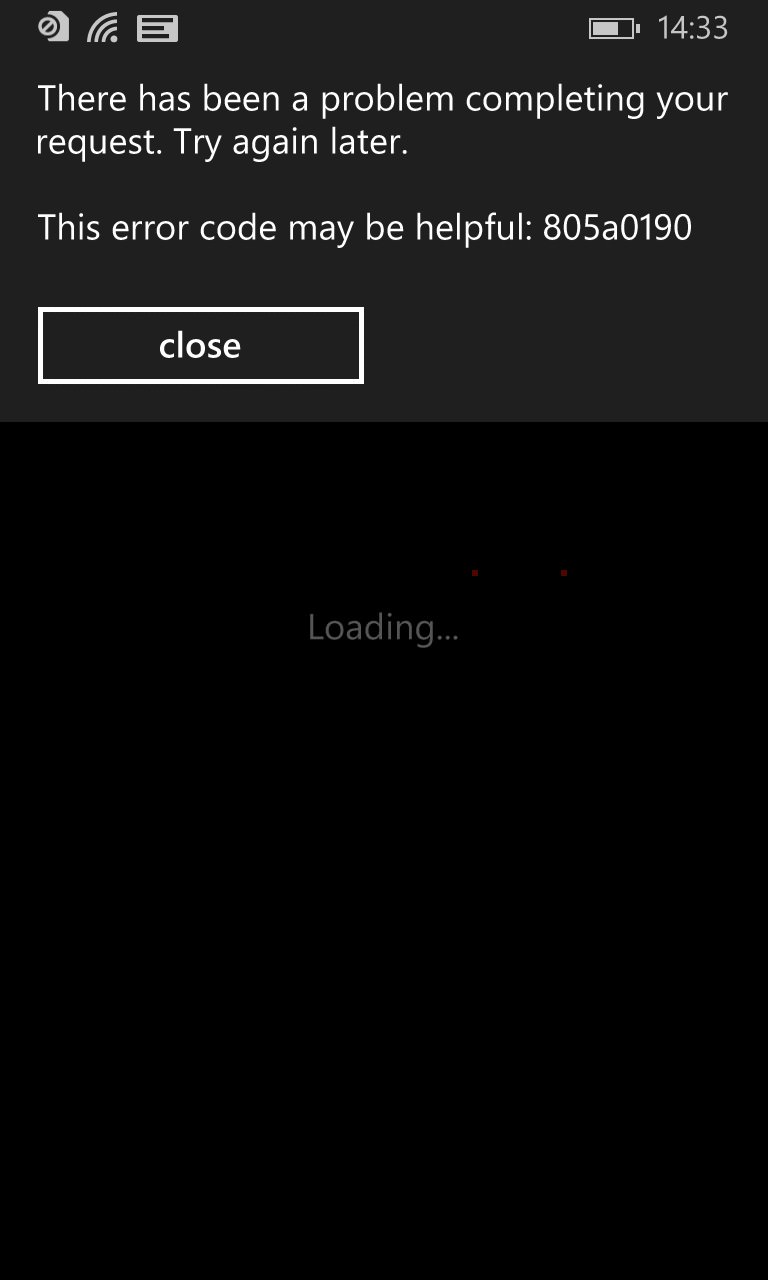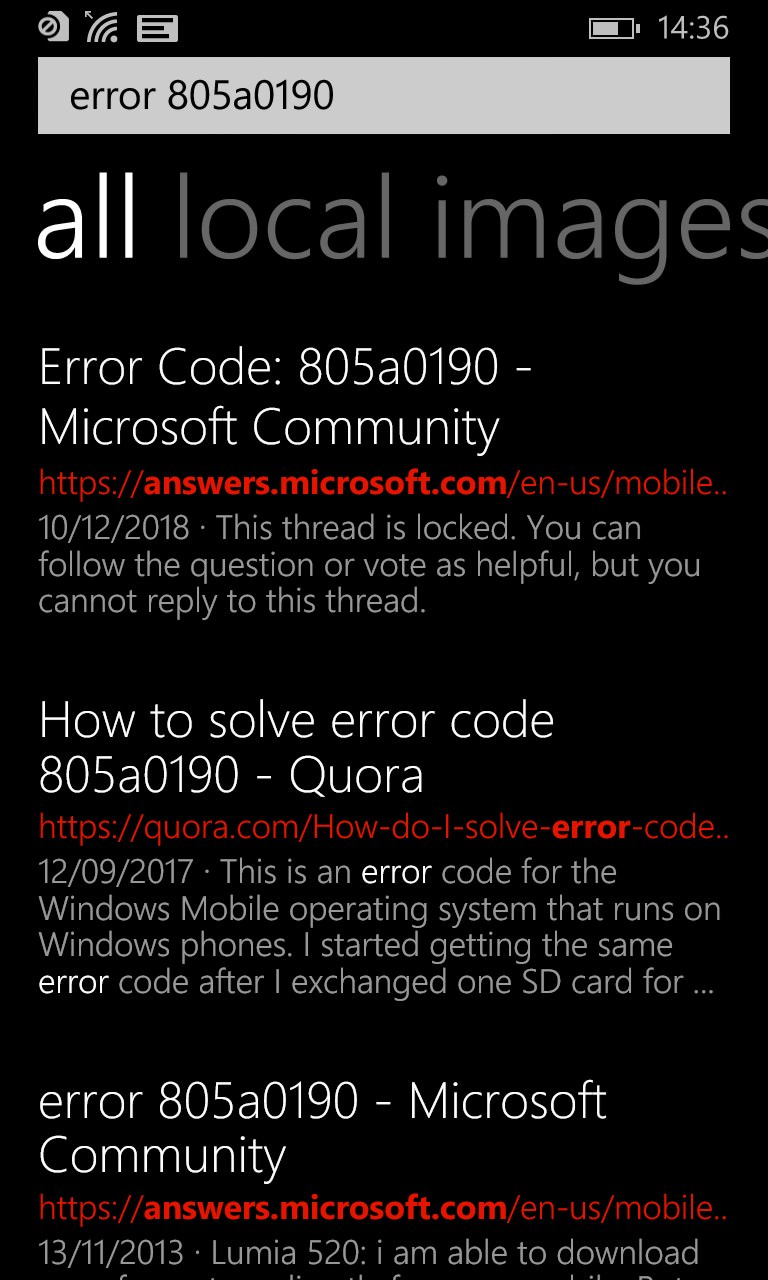 Oh come on. It's one thing presenting tech-savvy people with an error message if there's genuinely something wrong - you and I will Google/Bing search the code (screenshot, above right) and try to work out what's happened, but the normob here will be totally and utterly thrown. And, as you can see, even searching for the error code given offers no clues whatsoever - it's a genuine 'We haven't the faintest idea why things aren't hooked up' error.
I think Microsoft could have done better than this.
I get that the base 8.1 OS, which includes the Store app (unlike in Windows 10 Mobile, where the 'Store' can update itself), was effectively frozen in time in terms of coding mid-2017, so Microsoft couldn't easily patch Store to show something more friendly when it couldn't find its counterpart APIs on the servers anymore.
But a) couldn't the company have thought ahead and put this in two years ago? For example, the screenshot below, left, showing a pre-made message that would pop up after a certain date or when the appropriate flag was set on the server? And b) surely there was some way, some hack, some means to put a plain English (or whatever) message up high on the opening screen when a user opens the Store, as shown below, right, for example with some 'dummy' featured apps whose thumbnails get the message across without requiring Microsoft to have thought ahead in terms of coding or breaking the way the Store worked?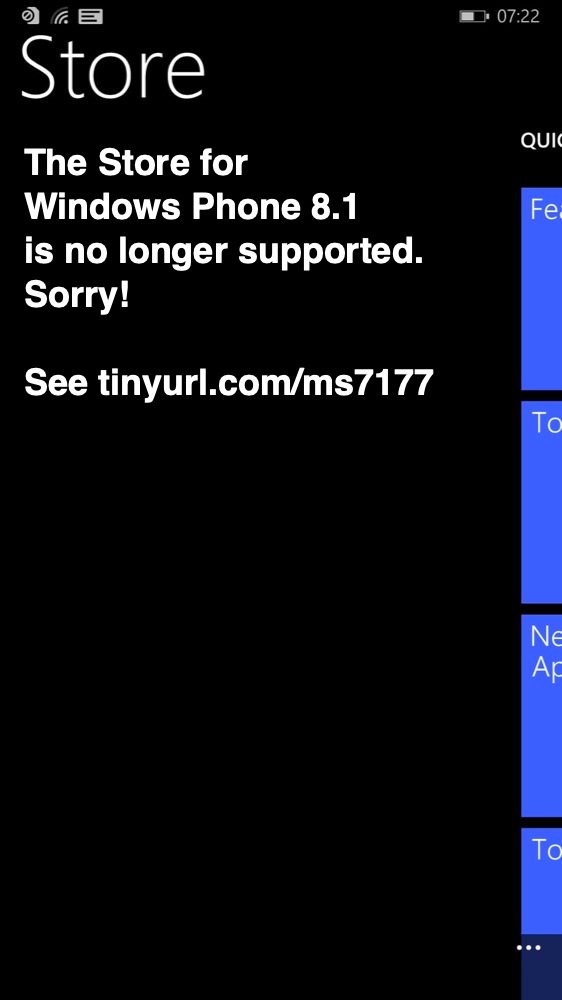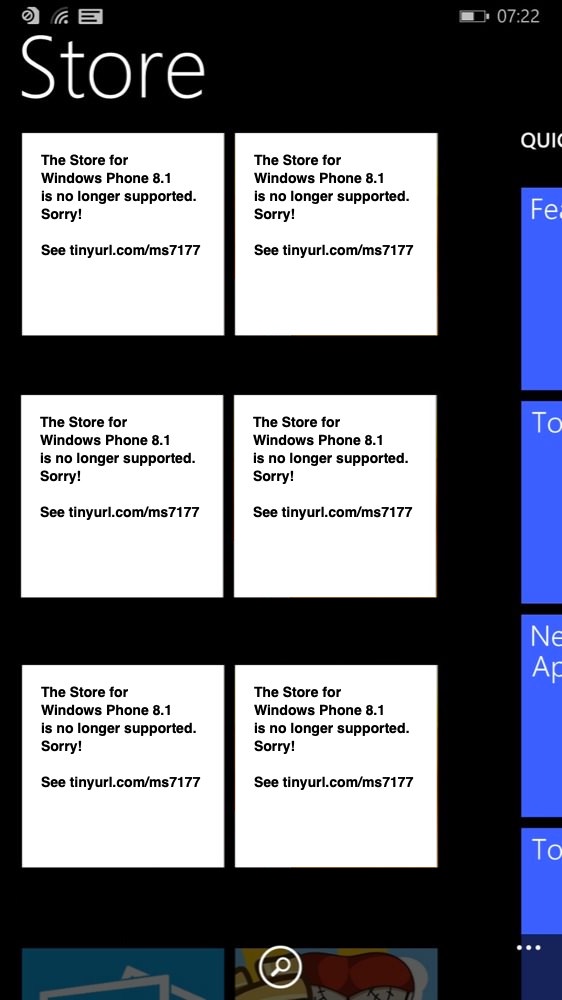 The answers, of course, are yes, this should have been done, by one means or another. As it is, I have to say, Microsoft, it's 'poorly done'.
____________
PS. I'd hope that most people affected would, as we head into 2020, have a family member or friend switched on enough technologically to realise the cause of the error and to personally point users to other platforms, even running the Microsoft applications they've been used to.