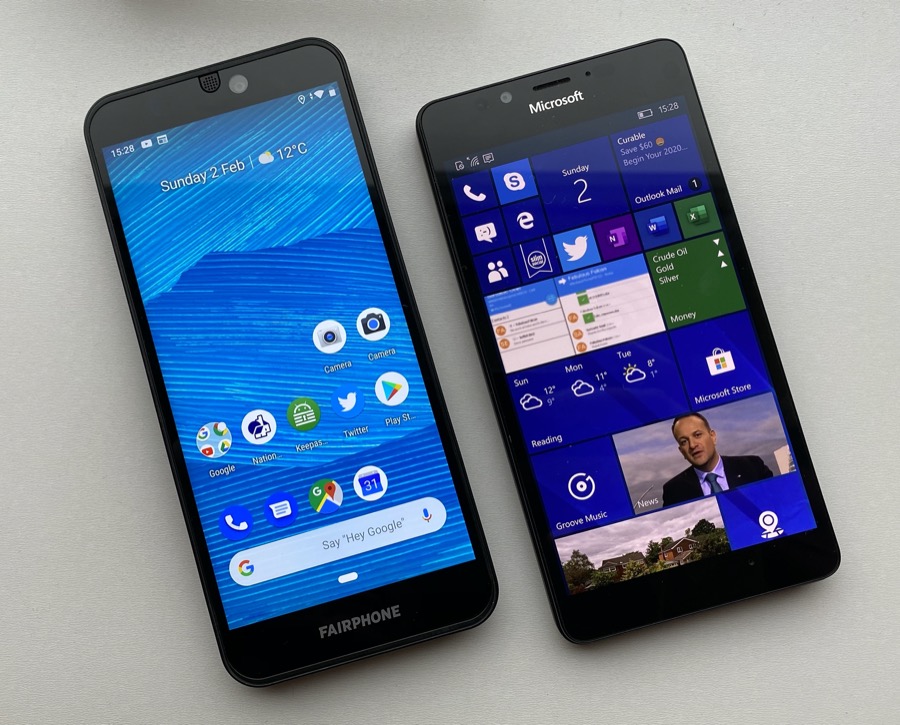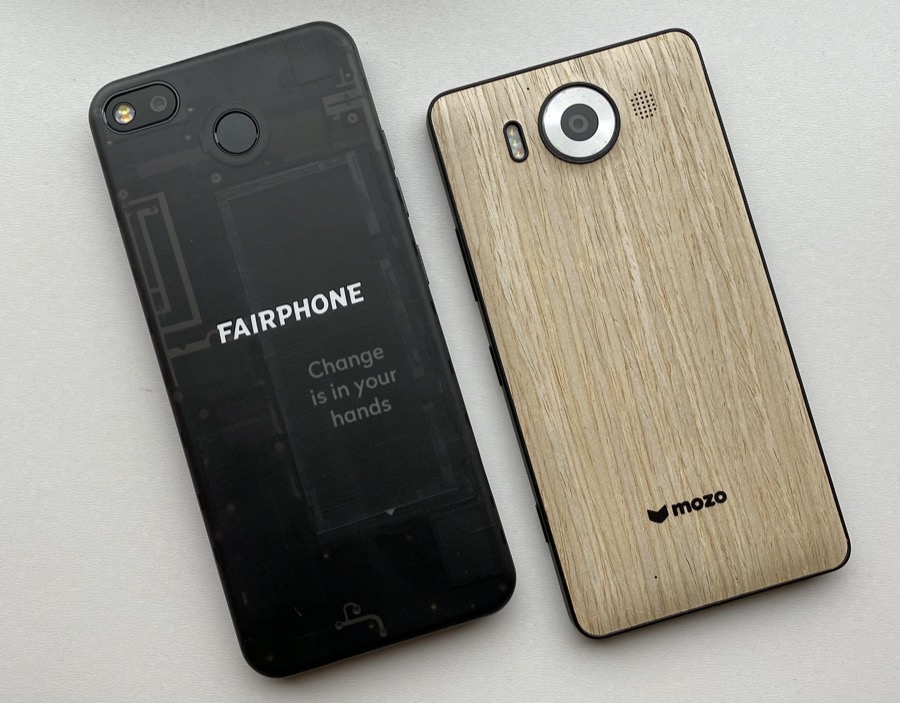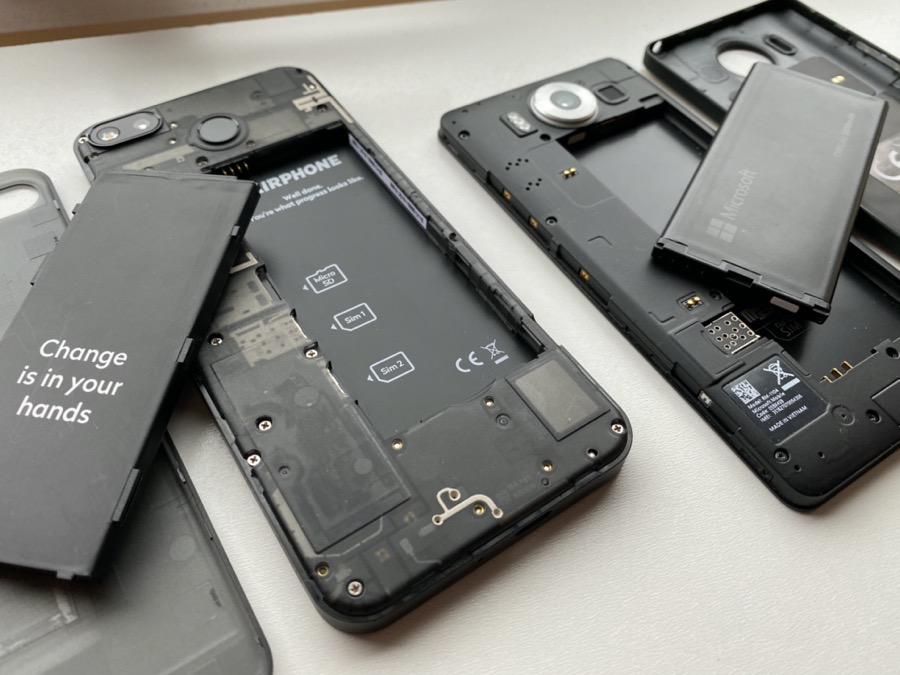 Phone choices in the Android world are legion, of course. But the Fairphone 3 is utterly different to everything else on the market, being made to come apart, to be repaired again and again, with no need to scrap it because it's uneconomical to repair. All the while delivering passable - if not top end - specifications at a slightly pricey £380 (but you'd expect to pay more for something with such 'eco' design constraints.
I'll be reviewing this in the next few days over on The Phones Show. But in the meantime, with my AAWP hat on, here's the long list of what the Fairphone 3 and Lumia 950 have in common:
All plastic construction, pretty robust and shock absorbent
Removable/replaceable back
Removable/replaceable battery
Most components easily removable/replaceable after a little unscrewing (though the Fairphone 3 uses standard cross-head, which makes things easier)
microSD storage expansion
3.5mm audio jack
Type C charging up to 3A
NFC (on Android here for Google Pay, notably)
Single camera (here f/1.8, slightly wider than the f/1.9 of the Lumia), plus Dual Pixel a/f, much faster than the generic Phase Detection a/f on the 950... *
Up to 4K video recording
Single speaker
Sizeable top and bottom bezels
At least at the moment, an OS thats patched to January 2020(!)
* The sensor used in the Fairphone 3 is of similar size to the Lumias but without OIS. In addition, the default Camera application isn't optimised for detail and colour. Happily, there are numerous ports of Google's Pixel (HDR+) Camera application that work just fine here, producing Pixel-like results, including in the pitch dark, using 'Night Sight' to auto align multiple exposures. As most readers will be curious, here are some sample photos taken with the Fairphone 3, just click any thumbnail to grab the JPG original:
On the other hand, there are a few key differences too:
Obviously, Windows 10 Mobile versus Android 9
1080p IPS LCD versus (on the Lumia) QHD AMOLED
Glance screen (time, date etc) on the Lumia, thanks mainly to that AMOLED display
Qi (wireless) charging only on the Lumia
Lack of Qi charging is a bit of a downer and there's no way to retrofit this to the Fairphone 3, either with a replacement back or a Type C flying cable, sadly. Glance screen being missing too is a shame, though as we saw on the Lumia 920 all those years ago (2013) it can be implemented on a LCD-screened phone... in theory!
The sheer repairability and modularity is a highlight though - the Lumia 950 was accessible enough, but the Fairphone 3 takes things to new levels, it even comes with a screwdriver in the box! 13 screws later (all screws in the device are identical, so there's no having to remember which one went where) the display section pops away and all the main components are laid out and labelled: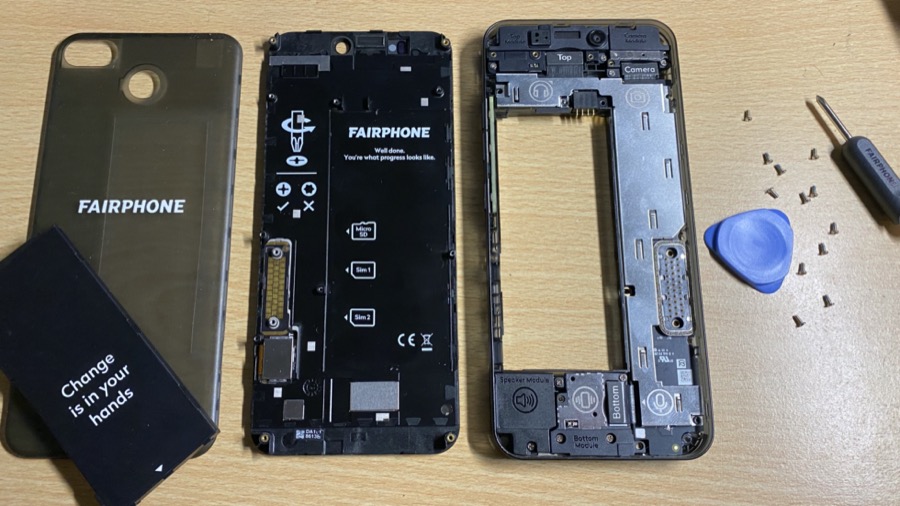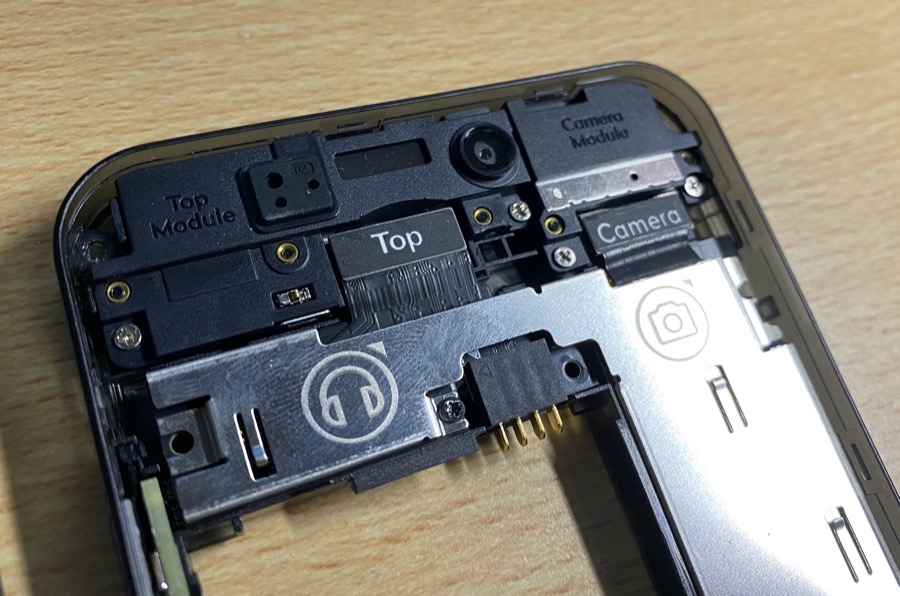 Perhaps in similar vein to the Lumia 950, the fact that everything's so repairable does mean that the innards aren't as well optimised as - say - in a Samsung Galaxy flagship, but I'd gladly trade a little bulk for being to able to get into a phone, see what's going on, and replace anything that's not working. Plus there's the simple common attribute of being able to swap out the battery after a year or two, or even just carry around a charged spare. Happy days!
Comments welcome. Would you consider a Fairphone 3 to replace your Lumia?