Just to illustrate the problem with many UWP titles, here's a typical set-up in the Store right now. The interface shows 'Mobile device', but tap through and only desktops are offered. Looking closely at the 'System requirements', it shows that the developer has compiled the app against a higher version number of Windows. C'est la vie...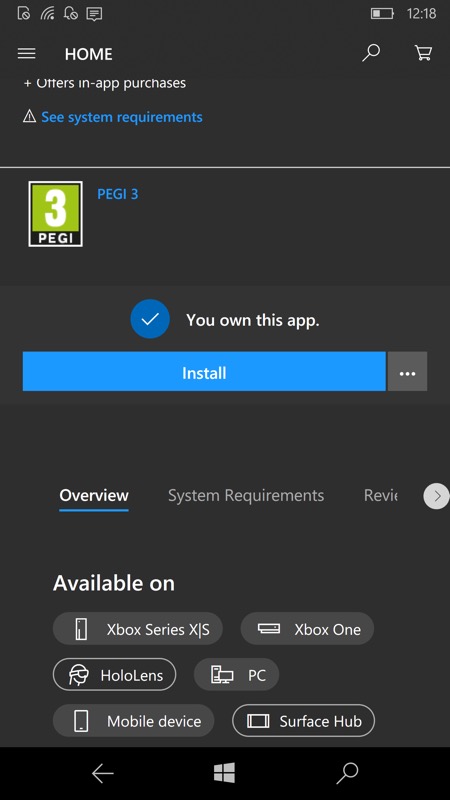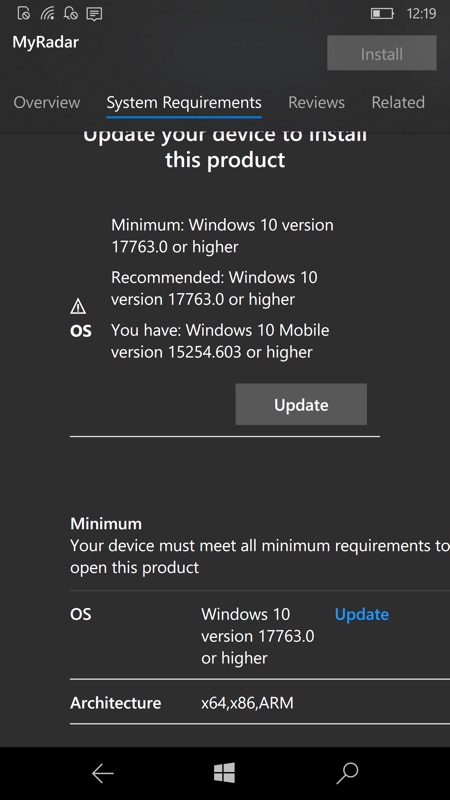 However, there are still applications which work, and usually pretty well. In no particular order:
MSN Weather, free
Also known as, simply, Weather, and built into Windows 10 Mobile, so you already have this. But it still works superbly, and with great live tile. One of the jewels in Microsoft's application set?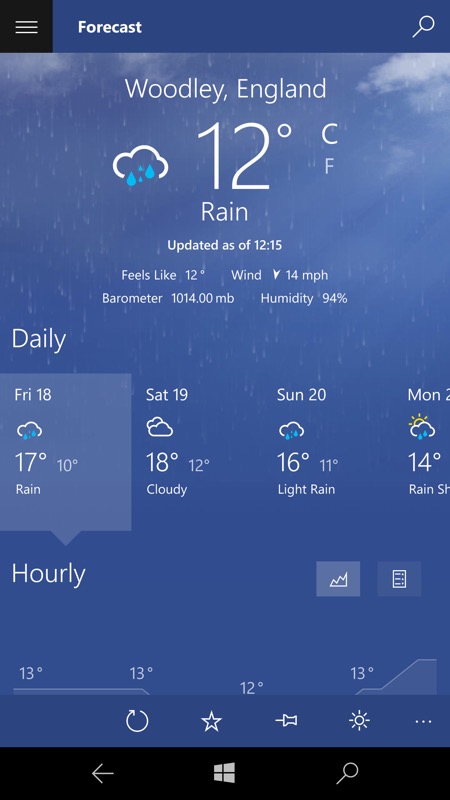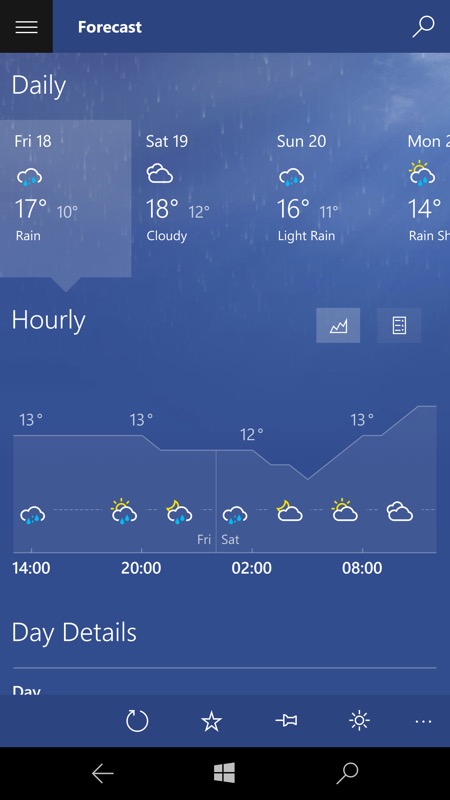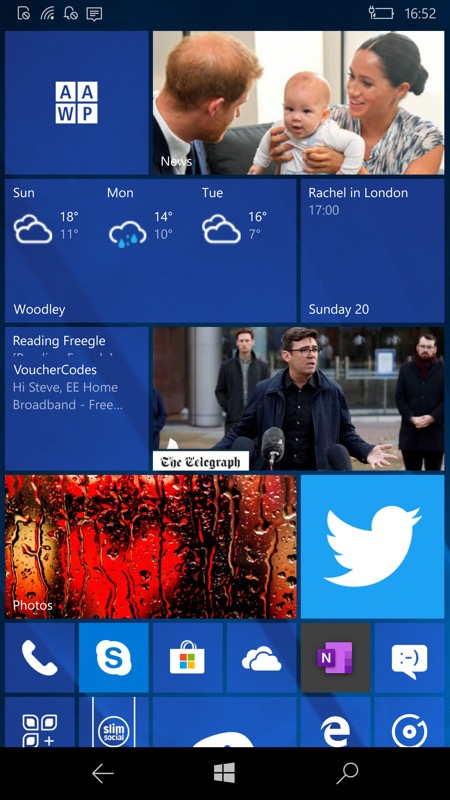 It's all here... somewhere. A confusing interface from start to finish, but get used to it and you can bring up detailed weather forecasts for anywhere on the planet: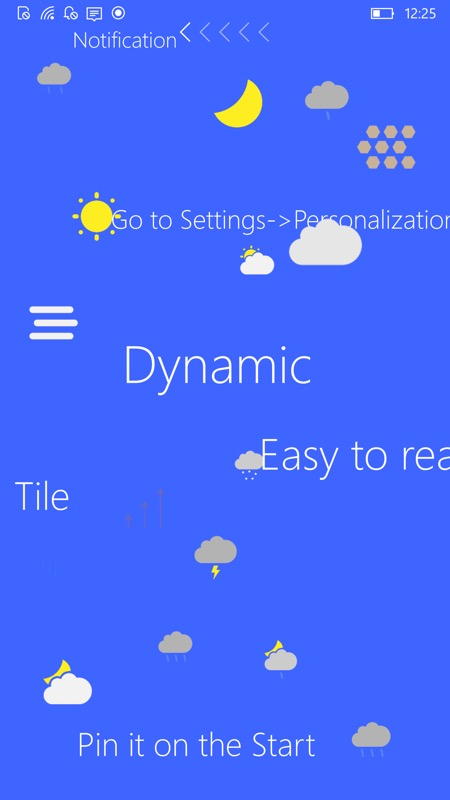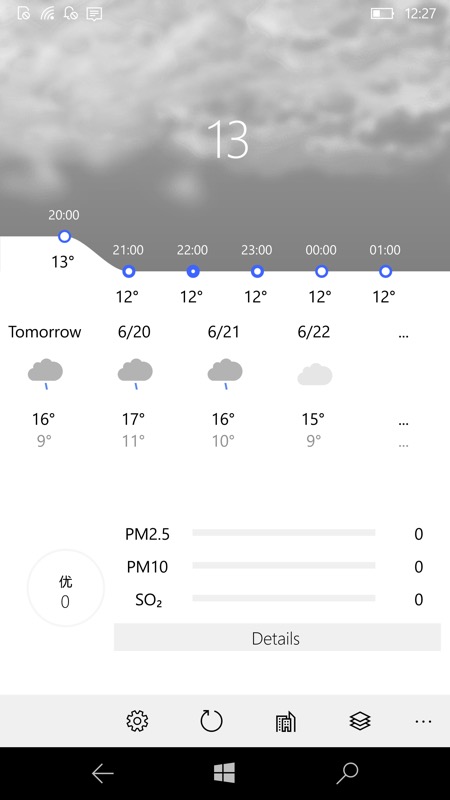 Bright and colourful (there's no dark theme), but oddly formatted, this is clearly not fine tuned with Windows 10 Mobile in mind, but the data sources match up and there's a lot of detail on offer, including animated weather maps.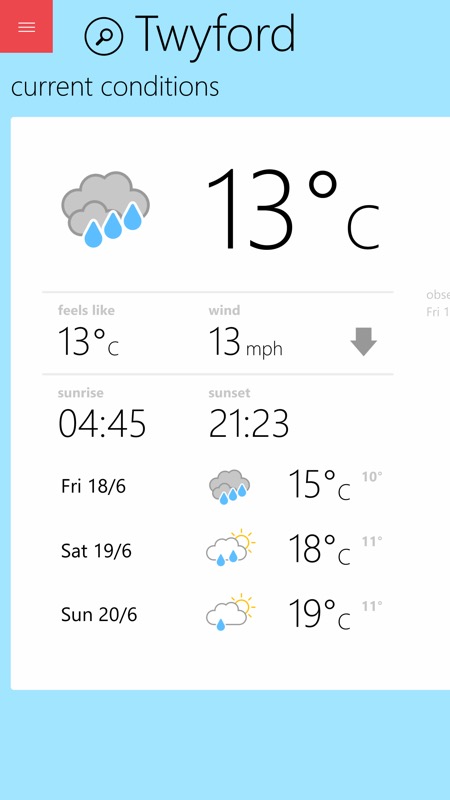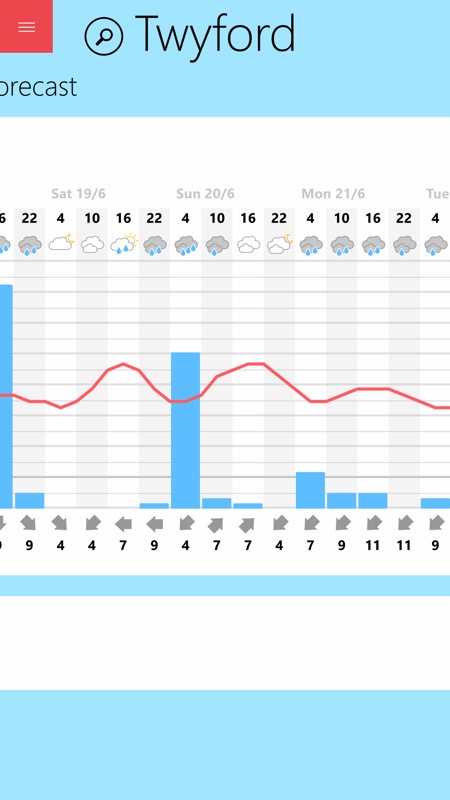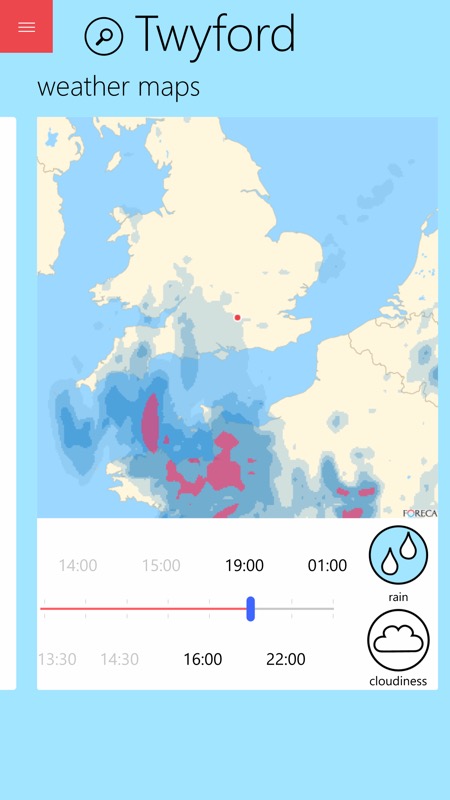 Yandex is a Russian-owned Internet giant and its weather UWP app is very detailed in terms of pressure, moon phases, sunrise/sunset. Again it's all bright and blue and with no dark theme, though there's also a live tile set up: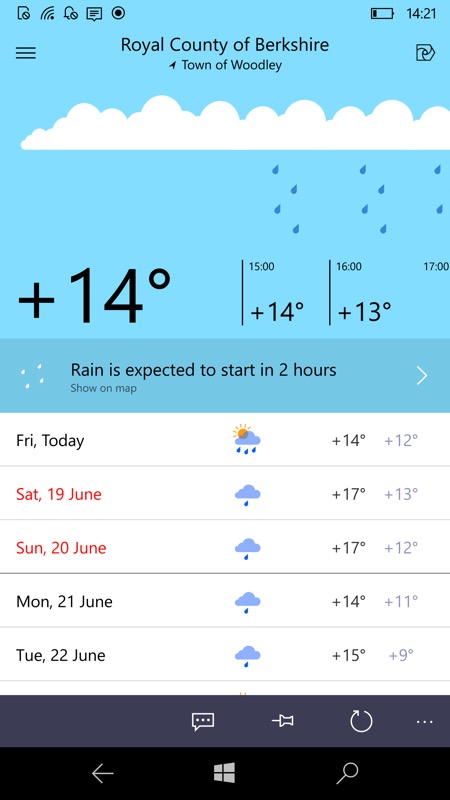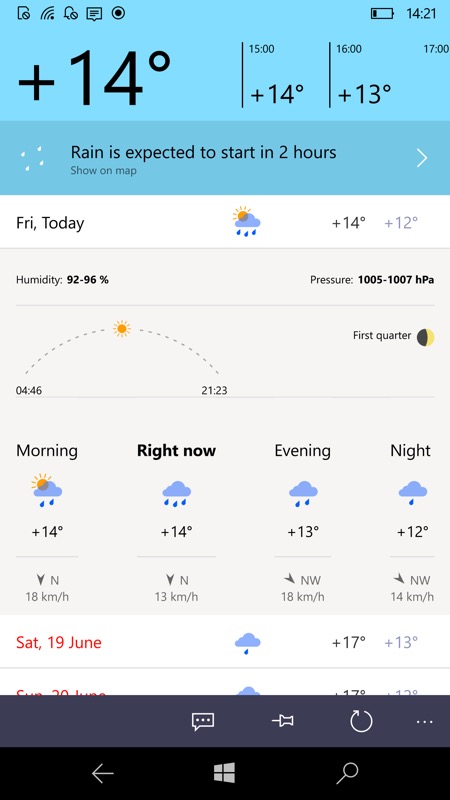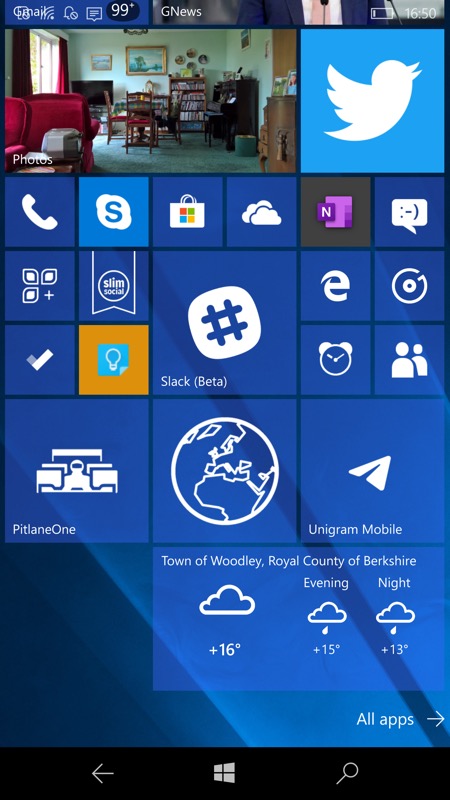 Doing exactly what the name suggests, this attempts an hour by hour forecast for the next two weeks - with plenty of detail and smooth scrolling, though only again in a light theme and with a lack of Mobile optimisation, as shown here: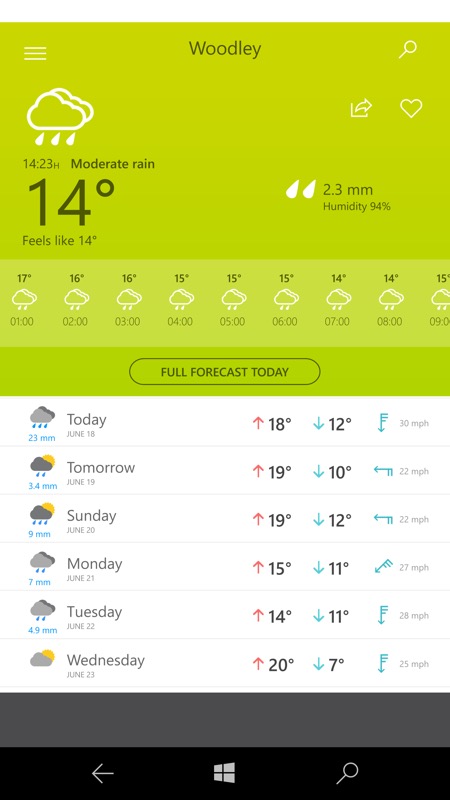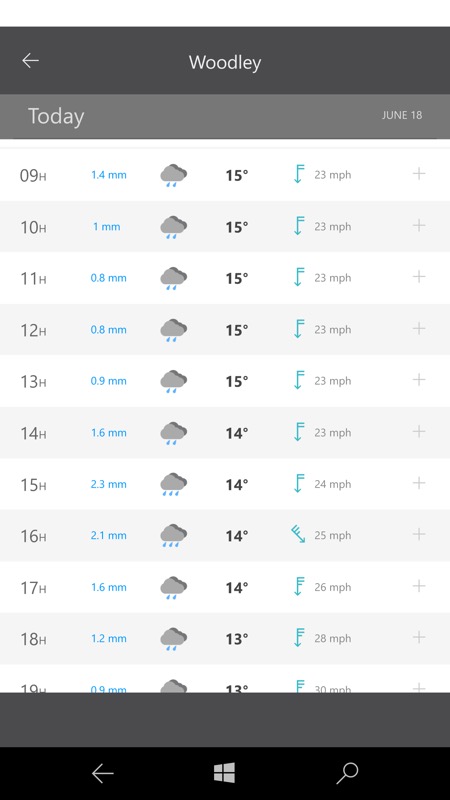 Deliberately styled after the old HTC Windows Mobile and then Android skinned weather, the graphics are ultra realistic and pretty, but with plenty of options to fiddle with. The highlight is the live tile set-up: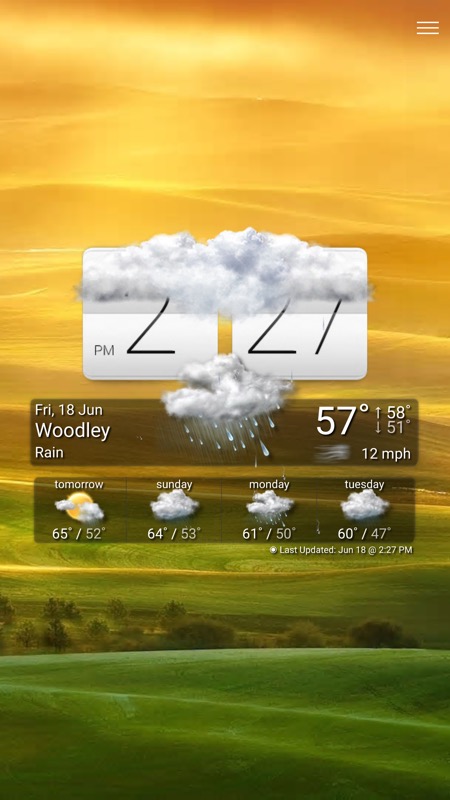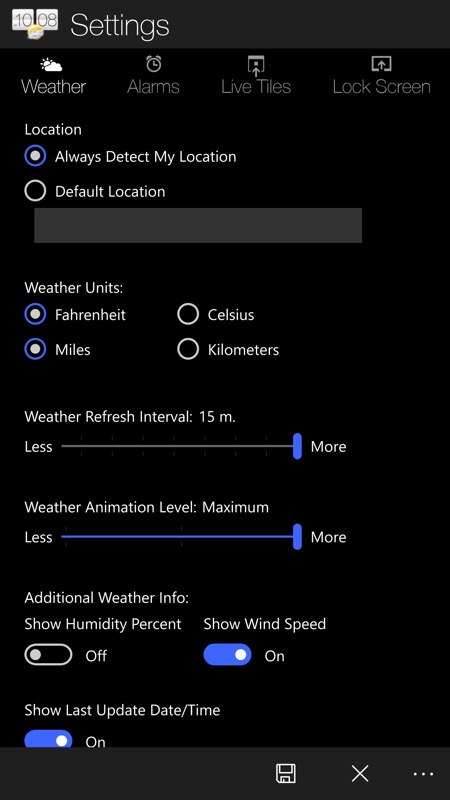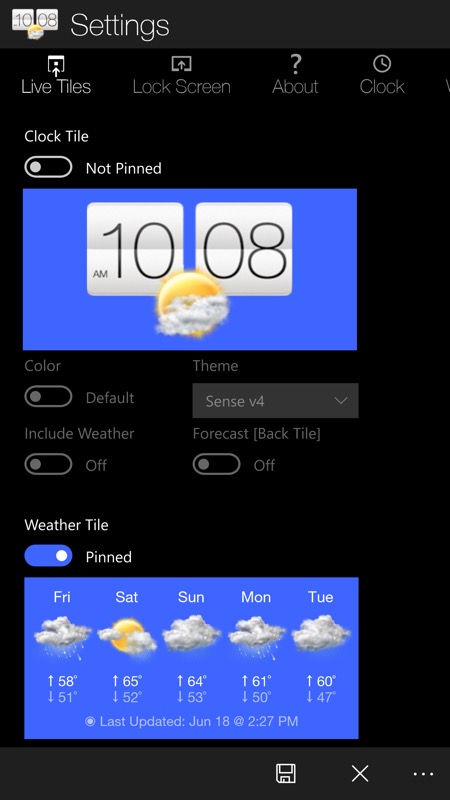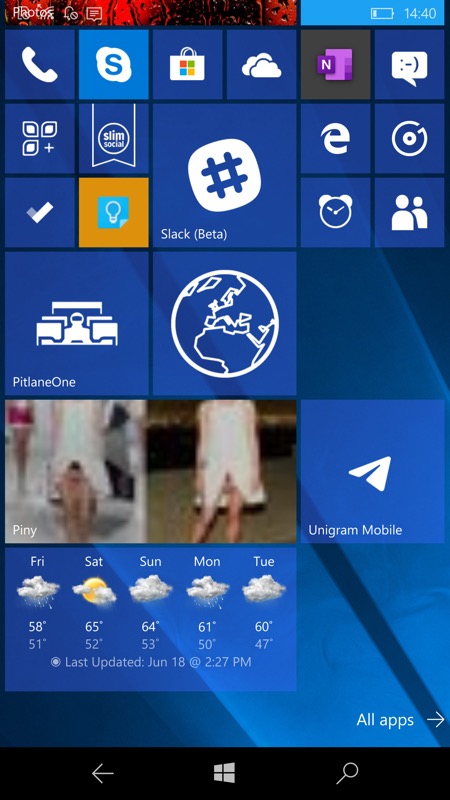 Not really a forecasting app, but well worth a mention, this lets you peek at current weather in extreme detail from compatible weather stations all round the world: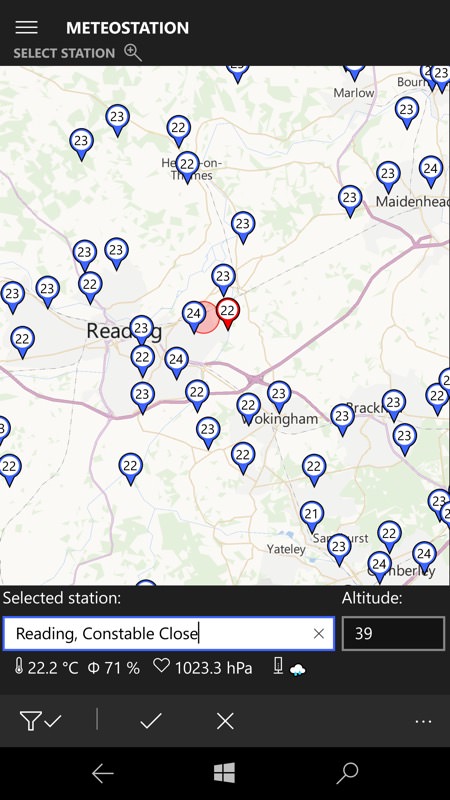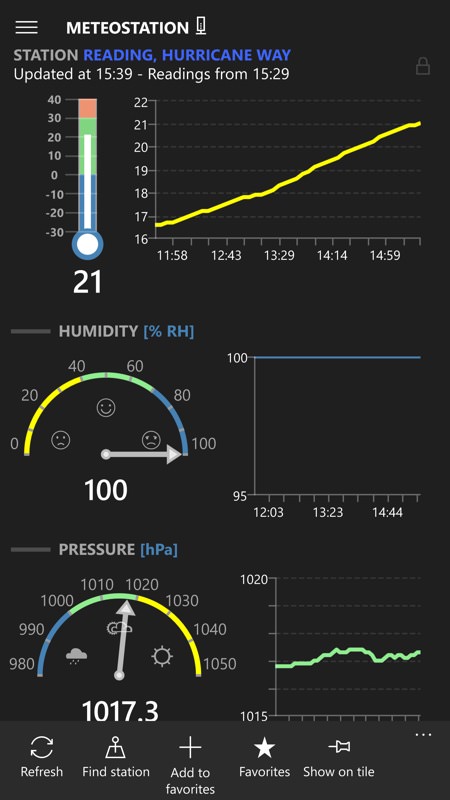 The Web, Edge, BBC, free
Why even use an application? There are a great many weather sites online that work very well, even in Windows 10 Mobile's Edge. Here's the BBC's, for example: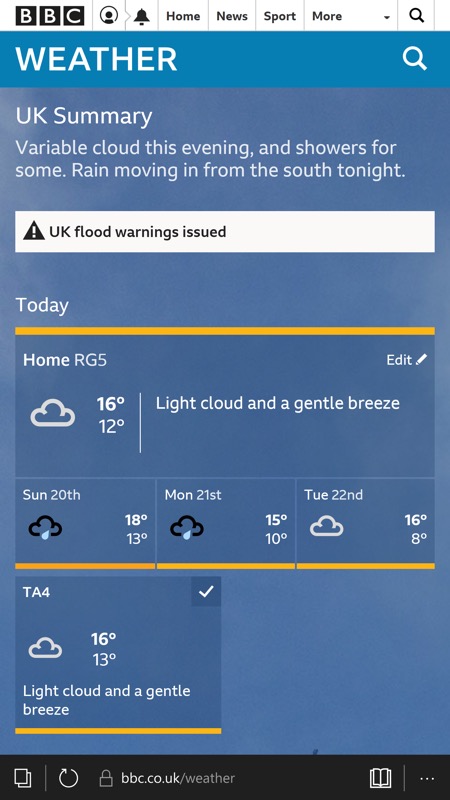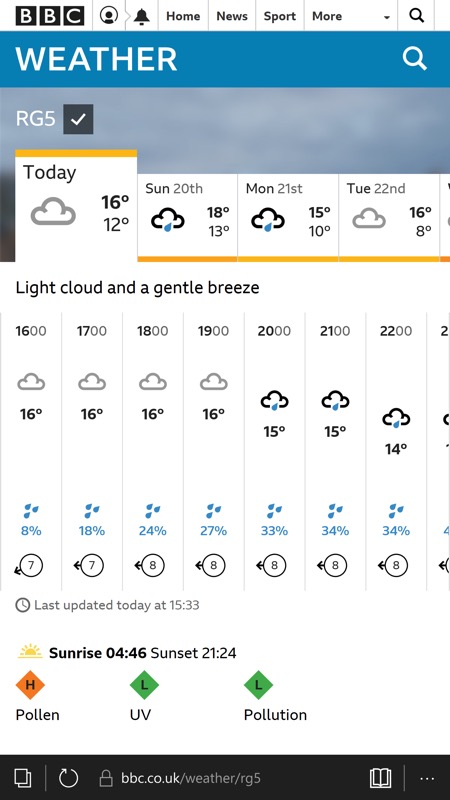 But you can build up your own Edge weather favourites!
---
Comments welcome if you have another favourite weather UWP app for Windows 10 Mobile that also still works well.