Following in the footsteps of games like Kinectimals and Full House Poker, Fusion: Sentinel has a tie in with the Xbox 360 console. In this case it's with an Xbox LIVE Arcade title Fusion: Genesis. You're able to swap sentients back and forth the two titles. Sentients can be created or upgraded in the Windows Phone version of the game and then used in the console version of the game.
The more crossover games Microsoft adds to Windows Phone, the more attractive they make it to existing Xbox 360 owners. Given that just under 60 million Xbox 360 consoles have been sold there's a sizable potential market to be tapped.
A trial version Fusion: Sentient, which is exclusive to Windows Phone, is available via the Marketplace; the full game costs £2.29 / $2.99 / €2.99.

Screenshots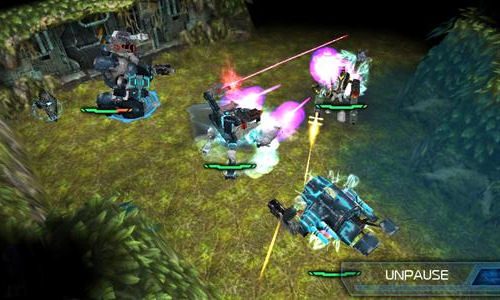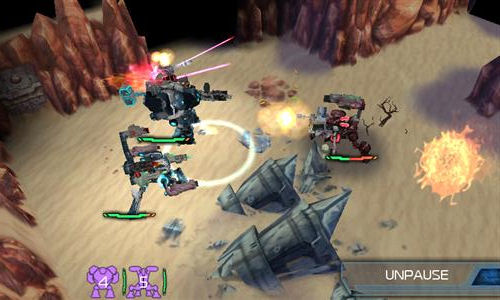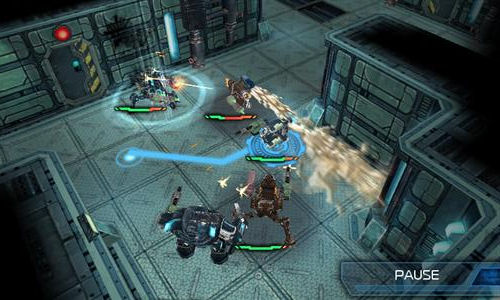 Description
Build and command an elite fighting force in Fusion: Sentient, an easy-to-play, real-time strategy game available exclusively for your Xbox LIVE enabled Windows Phone.

As a gifted young machinist enrolled at the prestigious Luna Academy, you'll control a squad of advanced robot warriors known as sentients. As your career advances, you'll fight your way across the galaxy and uncover the secrets behind a sinister plot and its ties to an ancient race. Building your force from units belonging to three base classes, each with their own special abilities, you'll command your troops in brutal battles set in alien deserts and jungles and deep within enemy bases. Individual missions include conquest missions, defensive stands, capture scenarios, and survival rounds.

Link your game through Xbox LIVE with Fusion: Genesis on the Xbox 360 to send sentients between games. Level up your Xbox 360 sentients on your phone or play with your Windows Phone sentients on your TV. Concealed secrets await as you fight to save the galaxy from this menacing threat. But beware: The deeper you dig, the more danger you'll unleash.
More information on the Fusion: Sentient application page.