The Microsoft press release notes that Gruhler was previously at Verizon:
Before that, Gruhler served eight years as the global leader of McCann's Verizon business, leading an integrated multidisciplinary team of agencies that developed the iconic "Can you hear me now?" campaign and helped contribute to a period of unprecedented growth and success for Verizon.
In his role at Microsoft he will lead all advertising, marketing and communication activities for the Windows Phone division and report to Terry Myerson (corporate vice president in charge of Windows Phone).
Gruhler said:
"I'm excited to be joining an outstanding team at Windows Phone that has built an amazing product, which is starting to turn heads in a very competitive market. When you put a Windows Phone into someone's hands they love it, which is the ideal place to start as a marketer. I'm looking forward to working with the team to build consumer awareness and excitement for Windows Phone products and the overall brand."

The appointment comes at an important time for Windows Phone. The lower specification Windows Phone devices (e.g. Nokia lumia 610 and ZTE Orbit) are expected to go on sale in the next month or two, Nokia's high end push in the USA begins with the Lumia 900 in the next few weeks, and the global roll out of Windows Phone continue to gather pace with expansion into China and other Asian markets.
Windows Phone has received generally positive media reviews and has good consumer feedback scores from those who have bought a Windows Phone device. That's a good foundation to build from, but there's a long way to go before Windows Phone is firmly embedded in people's minds as the third option in the smartphone space. Gruhler will need to find a way to increase the public awareness of Windows Phone (the get consumers to try it issue) and differentiate it from competing smartphone platforms (the why buy this smartphone issue).
Via ZDNet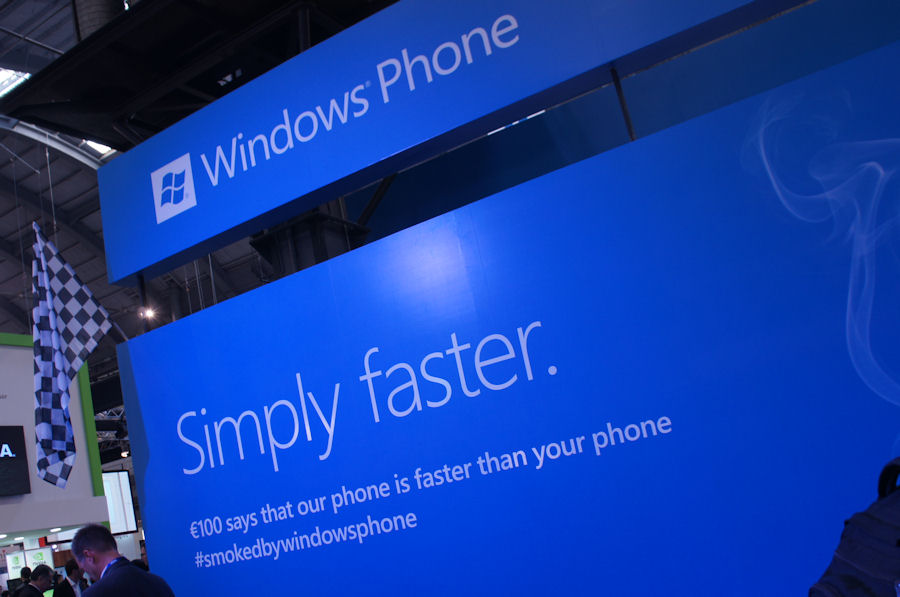 One possible route for Microsoft's marketing efforts is a focus on experience speed.