Until recently, all SkyDrive users had a flat 25GB of storage for free. The usual amount of free storage on offer from cloud services is 5GB (Dropbox only gives 2GB), which would have made SkyDrive very attractive if it were not for its limited usability.
Microsoft is now reducing the free storage down to 7GB; presumably to reflect how much storage users are actually using. Tiered storage expansions are available for an annual subscription price: +20GB for £6.00 per year, +50GB for £16.00 per year, and +100GB for £32.00 per year. This actually represents great value for money when compared to the likes of Dropbox or SugarSync.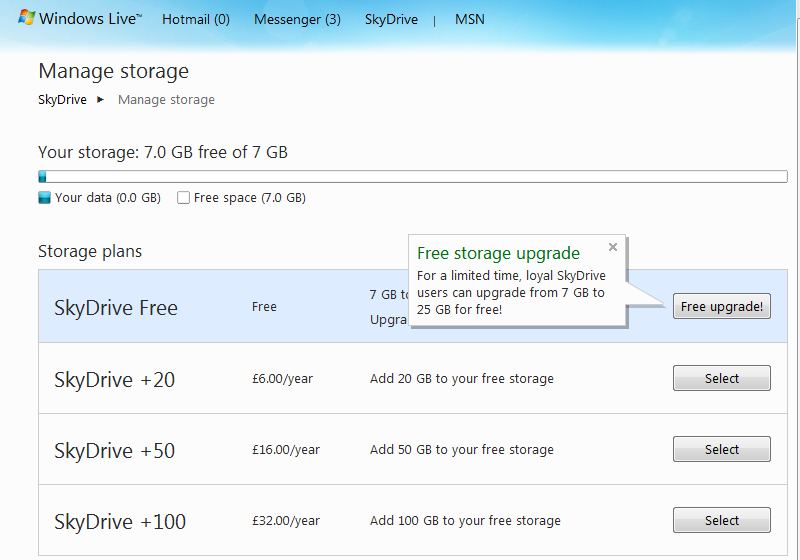 SkyDrive storage expansions and 'grandfathering' the 25GB tier.
Fortunately, existing SkyDrive users can keep their existing 25GB for free, as long as they act quickly – we're still waiting to hear from the Windows press team about what the actual deadline is.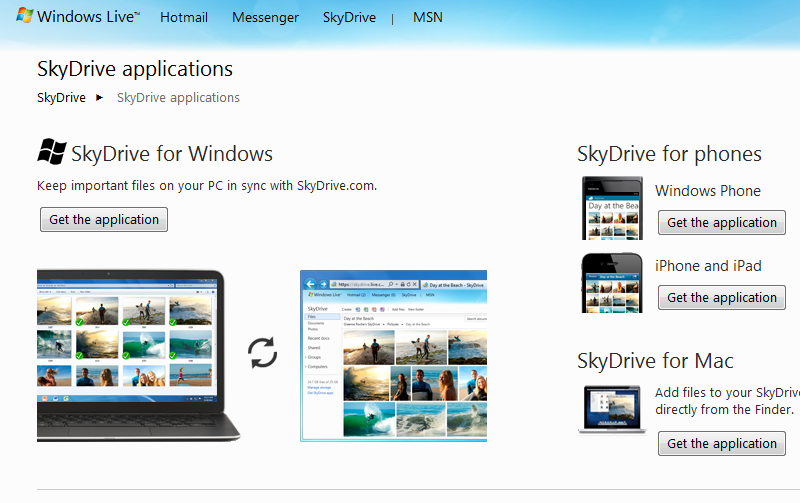 Additionally, Windows 7 and Mac users can now download a synchronisation application, which, by default, creates a SkyDrive folder whose contents are synchronised with the cloud. This method is the same as used by Dropbox. Windows 8 users may be interested to read more about the Metro version of this application on the MSDN blog.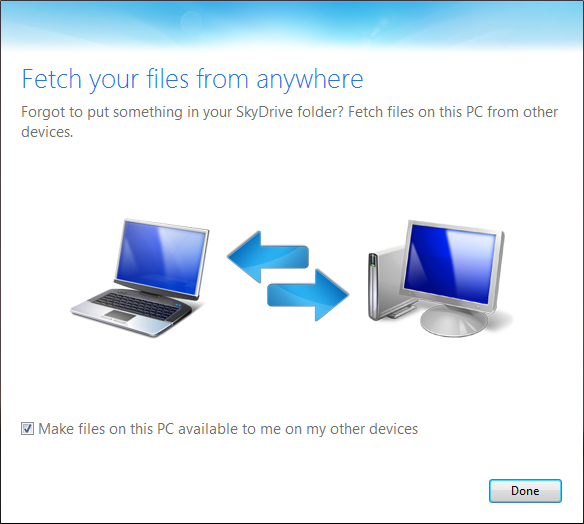 The SkyDrive desktop application.
The location of the sync folder can be changed though; for example, you could point the application to sync your entire Documents folder, or even your Dropbox folder for double redundancy(!) Doing so risks going over your storage quota though.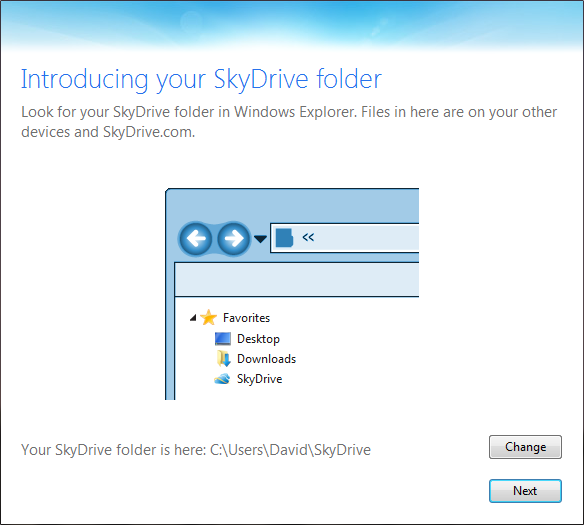 The SkyDrive folder.
While the desktop application does not support selective folder sync, there is a way around this by the use of symbolic links on OSX and Directory Junctions in Windows 7. In both cases this will require venturing into the command line terminal.
Windows 7 users will need to enter: mklink –J 'Destination Path' 'Source Path'
OSX users will need to enter: ln -s 'Destination Path' 'Source Path'
I used this method to link my Desktop and Documents folders with my SkyDrive account.
If that method is too technical for you, then SkyDrive does support browsing the entire contents of your computer from a remote location. Presumably file transfers in this case will go directly from your source PC to your currently-used PC, and must require the source PC to be powered up and connected to the Internet. This method does not help Windows Phone 7 users, however, because specific computer contents are not available on the SkyDrive or Office applications.