Following the interest from his girlfriend, posted a set of wallpapers on his blog, including the rose wallpaper he made for her. All together now … "Awww".
Much to his disbelief, his work was liked so much by Microsoft, that Windows Phone Design Studio General Manager Albert Shum (who we reported on speaking at Nokia World) contacted him to express appreciation for his work. Over the course of a year, conversations with Windows Phone Design Program Manager, Nancy Xu, resulted in this new official set of wallpapers.
There are no details yet whether these will be included in future firmware versions, but you can easily download them from his website by scanning the QR Codes with Bing Vision on your Windows Phone 7 device. We've included one as an example here, but please click the source link below to find the rest.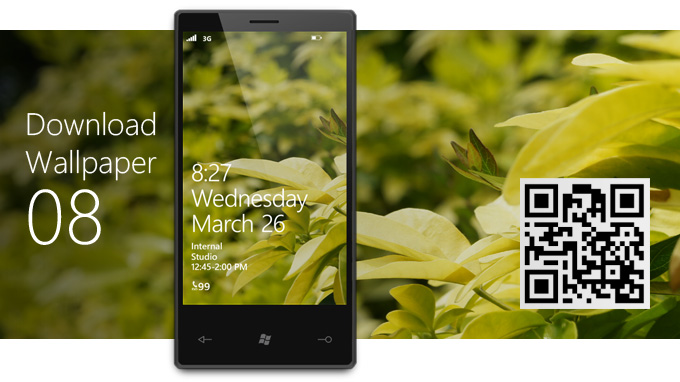 Via Winodws Phone Blog.