The new in-app video player provides a better user experience that the default YouTube player, allowing you to easily switch between different video resolutions (LQ 240p, HQ 480p and HD 720p). The timeline control is also easier to use, thanks to a bigger "grab" point. However, if you prefer the default player there's an option in the app's setting to turn off the in-app player.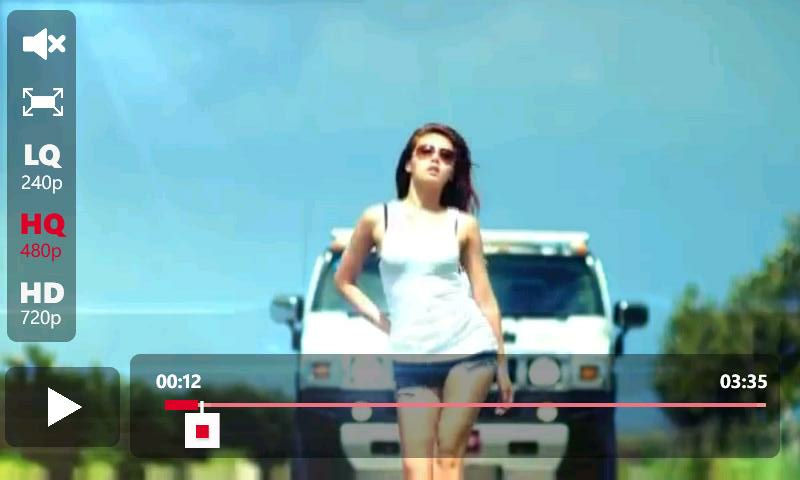 PrimeTube now supports the upload of videos to YouTube. However, the video must be shot using the PrimeTube app. If you've captured a video in the Camera app it will not be available for upload. This restriction is down to platform limitations, so it's not the fault of the app developer. On the plus side PrimeTube will let you record a video and store it in its own "video library" for later upload. Alternatively you can opt to shoot and upload immediately. What it does mean is that you need to decide before you take a video whether you're likely to want to upload it to YouTube.
Once you've filled in the video's title, description and other meta data you can opt to upload the video immediately or place it in in the upload queue. In the first instance you have to wait for the upload to complete before doing anything else, in the latter instance videos are uploaded in the background (while the app is open) and you'll receive a notification once the upload has been completed.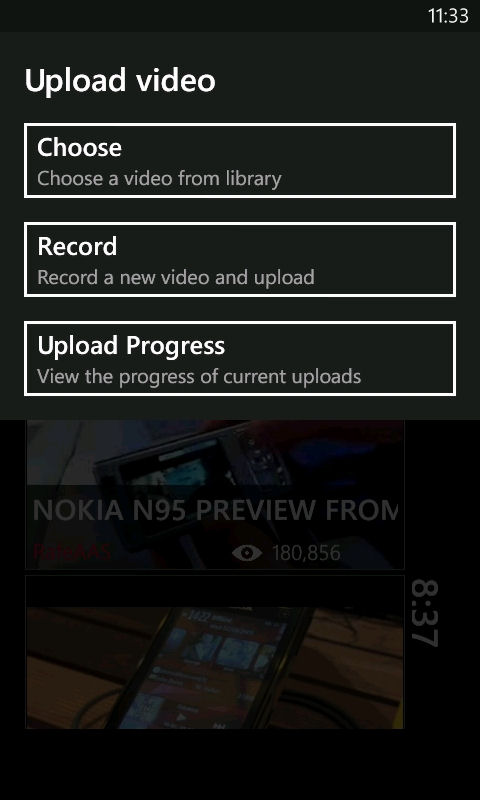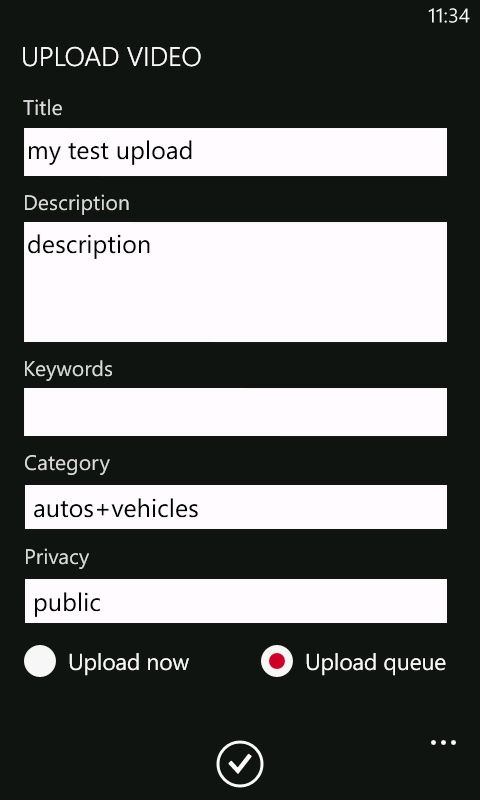 Also updated in version is Live Tile support; in addition the main application tile you can now pin secondary video and author tiles to your start screen. This lets you keep an eye on a recently uploaded or favourite video, or quickly jump into the app to see the latest video from your favourite YouTube channel.
Here's what we said about PrimeTube in its version 1 incarnation:
A rich feature set (search, full comments, pinning support, easy sharing, subscription management, full music+video hub integration and more) is combined with a great looking user interface, which draws on the Metro design language, to create a much more compelling experience that the official YouTube client.

PrimeTube does a good job of making it easy to discover new content on YouTube. By default the application open with a list of most viewed video, trending videos are a single panorama swipe away, or you can search for content by keyword or phrase. You can also use the built in subscription support to see the latest videos from channels and user you follow.
In version 2 the high quality app design continues to shine through and the additional features make for an even better user experience, moving PrimeTube from the good app category to the great app category. If you're looking for a premium YouTube experience on Windows Phone this is the app to download.
Marketplace description:
PrimeTube is the most elegant way to access YouTube from your Windows Phone device.

PrimeTube, which has been developed by APPLYF, can be downloaded from the Windows Phone Marketplace for free.