Unity is a tool for creating 3D video games and other interactive content (e.g. real time 3D animations). Its development environment runs on Windows and OS X, and the games it produces can currently be run on Windows, Max, Xbox 360, PlayStation 3, Wii, iPhone, iPad, Android and Linux. Unity Technologies, the company behind Unity, says the tool is used by more than 500,000 game developers and 53% of mobile game developers have published games using Unity. This latter figure seems a little high, but there's no doubt it's a popular tool among mobile game developers.
The arrival of Unity on Windows Phone 8 will make it easier for games developers to create cross platform projects, although initial efforts may focus on porting existing assets to Windows Phone. As a result it is likely that more of the popular games running on iOS and Android will be ported to Microsoft's mobile platform.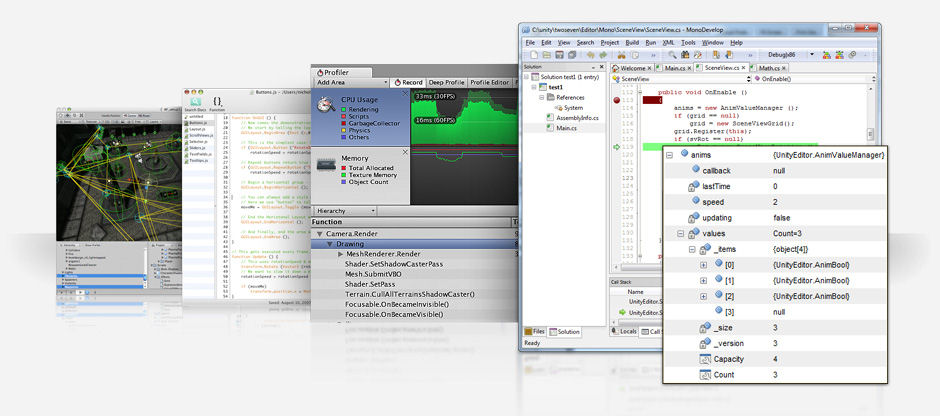 Edge Online noted that Helgason stated the aim at Unity has always been to provide wide support:
"Our mission at Unity has always been to provide solutions for developers to effortlessly bring their work to as many different platforms as possible," Helgason said.

"The Unity community has been asking for access to Windows Phones and have been eagerly anticipating the release of Windows 8. We're happy to announce that we will support both."
Microsoft also warmly welcomed to arrival of Unity on Windows 8 and Windows Phone 8:
"We are excited that the Unity community will now be given the opportunity to develop world class titles for Windows 8 and Windows Phone 8," added senior director of Windows App Marketing at Microsoft John Richards

"The number of high quality Unity-authored games for the PC, Xbox, and mobile devices already created is staggering and we're looking forward to seeing these products appear in the Windows Store and the Windows Phone Marketplace."

In addition to Unity, Microsoft announced, at the Windows Phone 8 peview event earlier this summer, that a number of other middleware engines would be coming to Windows Phone 8:
Windows Phone 8 introduces full native C and C++ code support to the platform, which will make it easier to share code between platforms and port code from other platforms to Windows Phone code. This has a particular benefit for games. For example, Microsoft announced that the gaming middleware engines Havok Vision Engine, Autodesk Scaleform, Audiokinetic Wwise, and Firelight FMOD, as well as native DirectX-based development, will be supported by Windows Phone 8. This will make Windows Phone 8 a first class gaming platform and make it much easier for game developers to port from other platforms and share games between Windows 8, Xbox and Windows Phone.