Moving on to WP8's mobile wallet, Skovron explained that the devices will include both NFC and a wallet application and that both have their separate uses. Secure payments is where the two overlap and, he said, if there is a focus on the non-overlapping parts then the overlap areas will then come later.

The WP8 wallet is a "hub", like the hubs WP8 will have for both people and images to make it easier for users to keep track of their contacts and their photos. The wallet can contain membership, loyalty and payment cards as well as deals, offers, tickets and passes.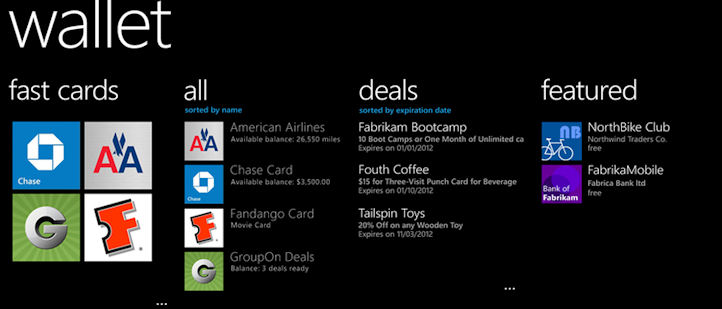 While there was no new information on the Wallet Hub on show here than the Wallet preview over the summer, this was a good moment to reach out to the NFC community to demonstrate the potential of Windows Phone 8 in advance of the launch. Interestingly, Skovron stressed that the phrase 'NFC is not being used much' in the OS - for example the peer to peer transfer is being called Tap+Send.

Thanks to Apple's inclusion of Passbook in iOS6, and the ongoing trials of Google Wallet in the US, Microsoft's Wallet Hub concept has been validated by the marketplace and should not be something seen as 'scary' when the handsets ship. The question now is how many companies and services will be integrated into the Wallet and if it be genuinely useful out of the box?

Read Clark's full report on NFC World.