The NAVIGON apps were recently updated to version 4.2, adding a Traffic Check feature, integration with Bing Maps, and support for company's FreshMaps update service.
As we noted in our previous story on NAVIGON:
The updates to the Navigon apps build on the already strong core feature set of the app. It is one of the leading thid party GPS navigation app for the Windows Phone platform and a good choice for non-Nokia Windows Phone device owners. Highlights of the app's functionality include downloadable maps (data saving and offline functionality), MyRoutes (routes tailored to your driving style and preferences), Traffic Live (real time traffic information), Speed Assistant (audio and visual warnings about speed limits), and Reality View Pro (photo realistic display of lanes and junctions).

For Nokia device owners, given the price difference, the pre-loaded Nokia Drive app will generally be a more attractive option. However, Navigon does offer some additional functionality (e.g traffic, weather, Google Local search integration, co-ordinate entry), and those transitioning from another platform may appreciate the familiar user interface.
For Windows Phone 8 the situation is more complex. Nokia is making its Drive app available to other Windows Phone manufacturers, but currently neither HTC or Samsung are bundling any vehicle navigation apps with their Windows Phone 8 devices. This is subject to change. It's possible that Drive will be be made available via the Windows Store (as a paid for app), or bundled with certain devices in certain markets. In the case of bundling Nokia will be charging a license fee to the device manufacturer, and this, together with brand issues, may be a sticking point.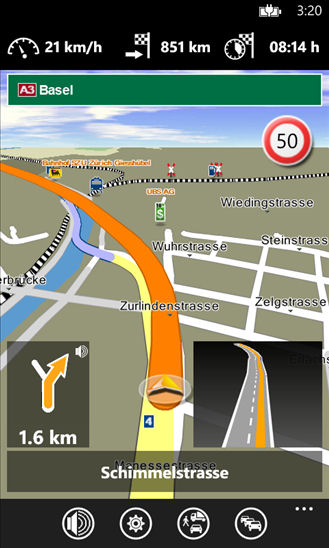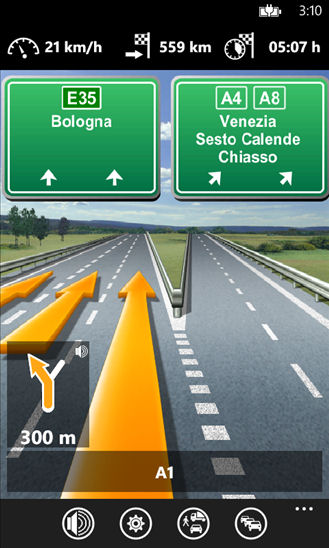 The Navigon apps can be downloaded from the Windows Phone Store. Navigon USA covers 50 US states and the app costs $49.99 / £36.49 / €42.99. Navigon Europe covers all of Western Europe and some of Eastern Europe, the apps costs £72.99 / €85.49 / $99.99. There is no trial available for either version.
Via: WPCentral and Smartphone France