For those unfamiliar with Pictures Lab the app provides a veritable Swiss army knife of image editing and tweaking tools in a quick and easy to use UI. The basic image editing operations are present (crop, rotate, and so on), but what really stands out are the app filters (effects), many of which allow for a great deal of fine control. It goes significantly beyond the one shot filters typically offered in apps of this type (Nokia Creative Suite, HTC Photo Enhancer) to the point at which it's about a lot more than just fun filters.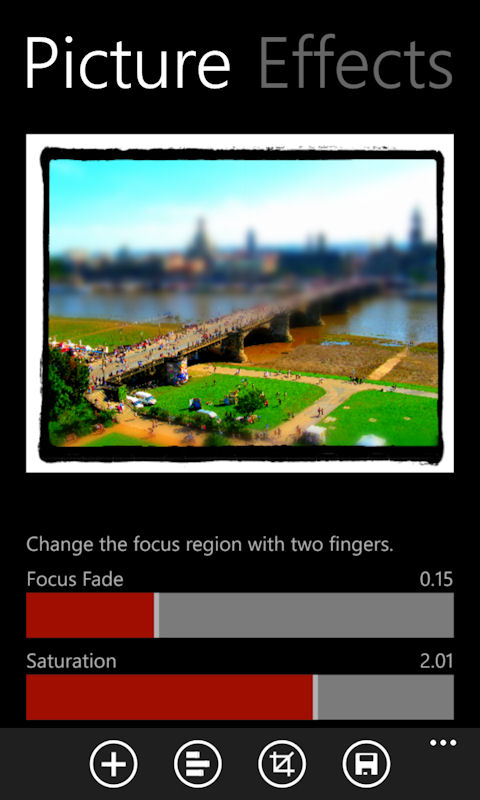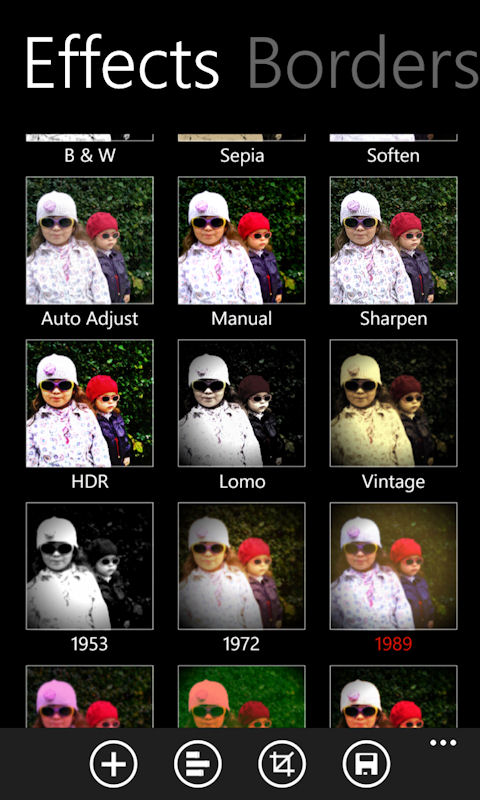 The Windows Phone 8 optimisation is achieved in a number of areas, such as support for the new screen resolutions, and deeper platform integration (Lens, Rich Media Extension, Edit Pictures).
Lens integration, allowing quick access from the Camera app, is a nice extra, as is the listing in the Edit Pictures Hub, but for us the most useful integration is the Rich Media Extension. The Rich Media Extension allows images in the Photos hub to be associated with certain apps. When viewing a saved pictured created using Pictures Lab a note will be present saying "Captured by Picture Lab", and there will be an "Open with Pictures Lab" menu item. This will open the Pictures Lab app and show the original picture from which the saved photo was created (i.e. without any effects applied).
However, the biggest Windows Phone 8 related improvement in the version is the apps improved performance. It really flies on Windows Phone 8, taking full advantage of the new hardware resources available.
Here's the full change log from the developer:
Update to Windows Phone 8 with much improved performance and support for all 3 screen resolutions.
Lens, Rich Media (post edit) and Edit Pictures Hub integration.
Sharing of photos via the WP built-in Share endpoint including sharing to email, NFC, Bluetooth and more.
Support for huge images and also low memory devices.
New Winter border / frame.
Many UI improvements.
Countless bug fixes and tweaks.
Fixed translation issues for the 11 supported localizations.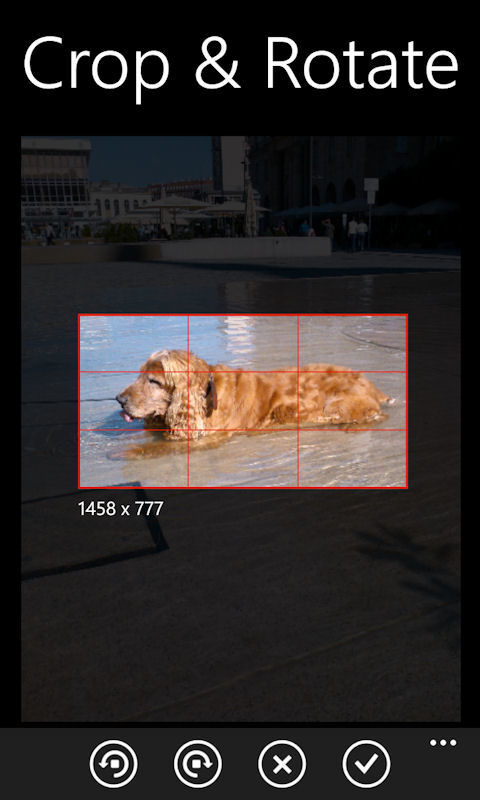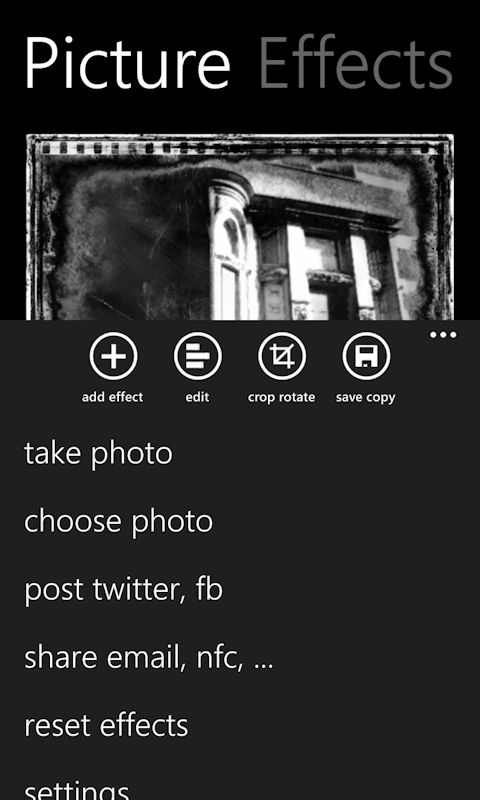 We reviewed Pictures Lab (version 4) this time last year:
It's a simple to use application, but the results are stunning. If you want a quick tweak, you can. If you want to spend more time sorting colour levels, sharpness, depth of field effects, and other esoteric subjects, then Pictures Lab will let you throw that challenge at it, and it will deal with it swiftly, smartly, and superbly.
With the new updates, especially the Windows Phone 8 optimisations the app has got even better, and has no trouble staying on our recommended app list.
Windows Phone Store description:
Pictures Lab is the original with high quality filters, features and great user experience. It's fast and responsive and you quickly get your job done with just a few moves. Often been copied, but never reached.
Picture Labs can be downloaded from the Windows Phone Store. A trial is available (saving and sharing pictures disabled, with the full version of the app costing £0.79 / €0.99 / $0.99 for a limited time (usually (£2.29 / €2.99 / $2.99).