Here's the quoted changelog from v1.3 to v2.0:
Overall UI polish
Import your subscriptions from gPodder.net.
Subscribe to podcasts that require authentication.
Improve player navigation UX so that back stepping history is not lost.
Replace player pivot view with play history view for current and recent episodes.
Tap now playing item to open player
Tap recent item to open the subscription.
Replace one action button in episodes with two separate buttons for play/stream and download.
Do not lose download queue after restart.
Make podcast episode list view more Windows Phone styles.
Add pivot view to the subscritpion view to show all downloaded episodes.
Show episode state next to the episode.
Show download progress in the episode listings view.
Improve audio handling when switching between Windows Phone apps.
Compensate for lacking timestamp in feed; supported format is now also "Tue, 18 Dec 2012 06:34"
Fix: Don't lose bookmark when starting audio playback in some other app.
Fix: Handle properly downloads that have been finished in the background.
Fix: Support ESPN podcast episodes.
Impressive stuff. Here's Podcatcher 2.0 in action: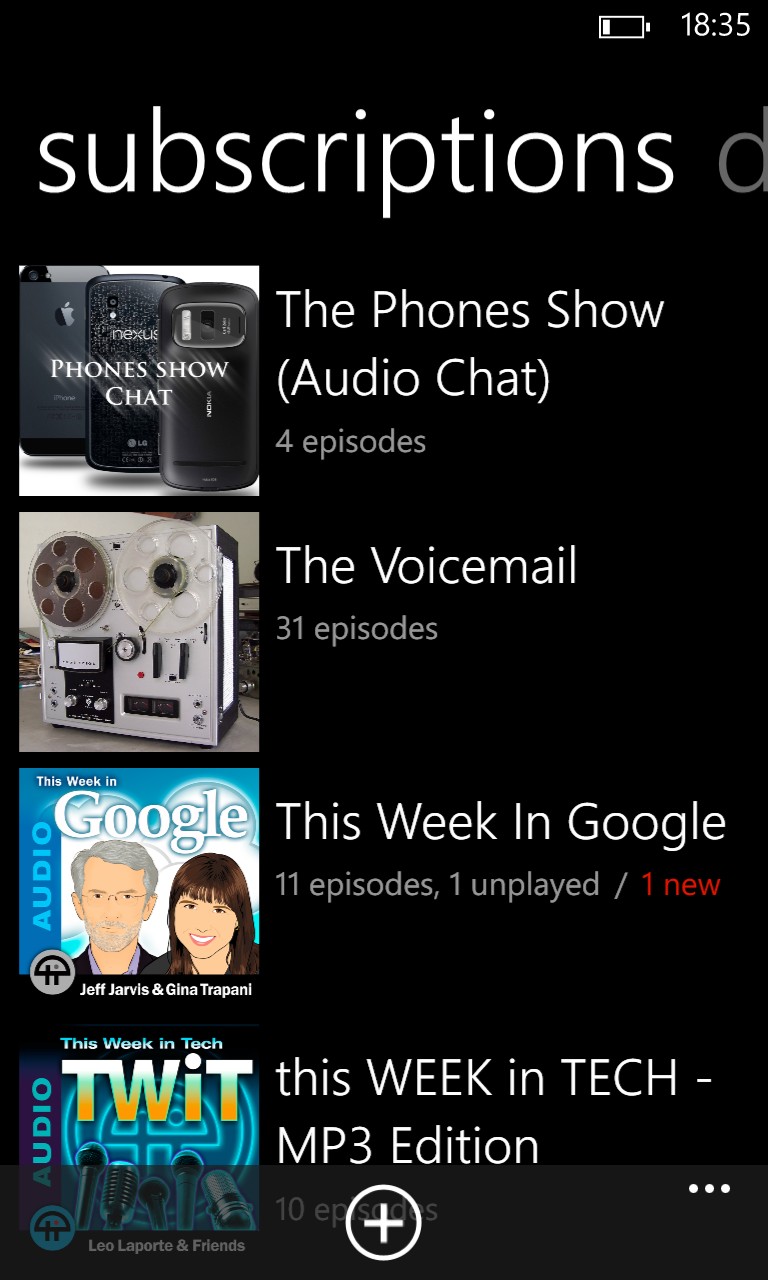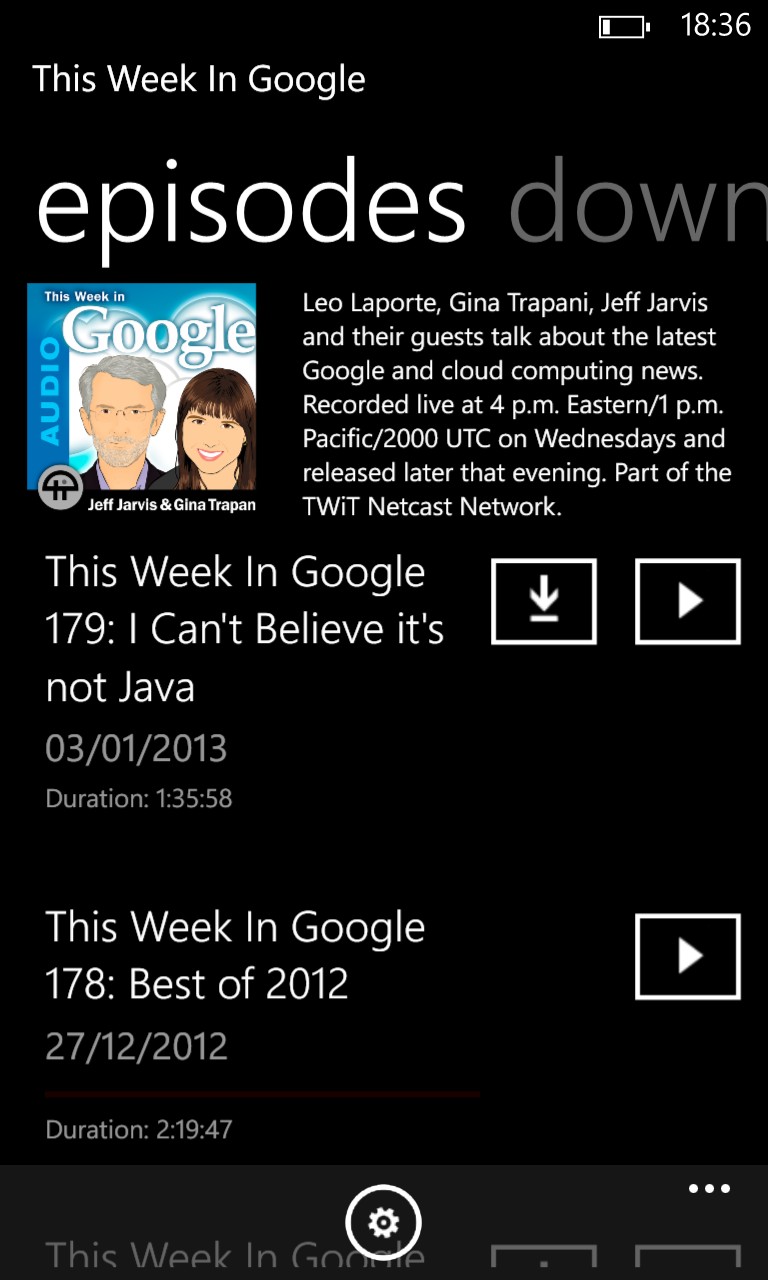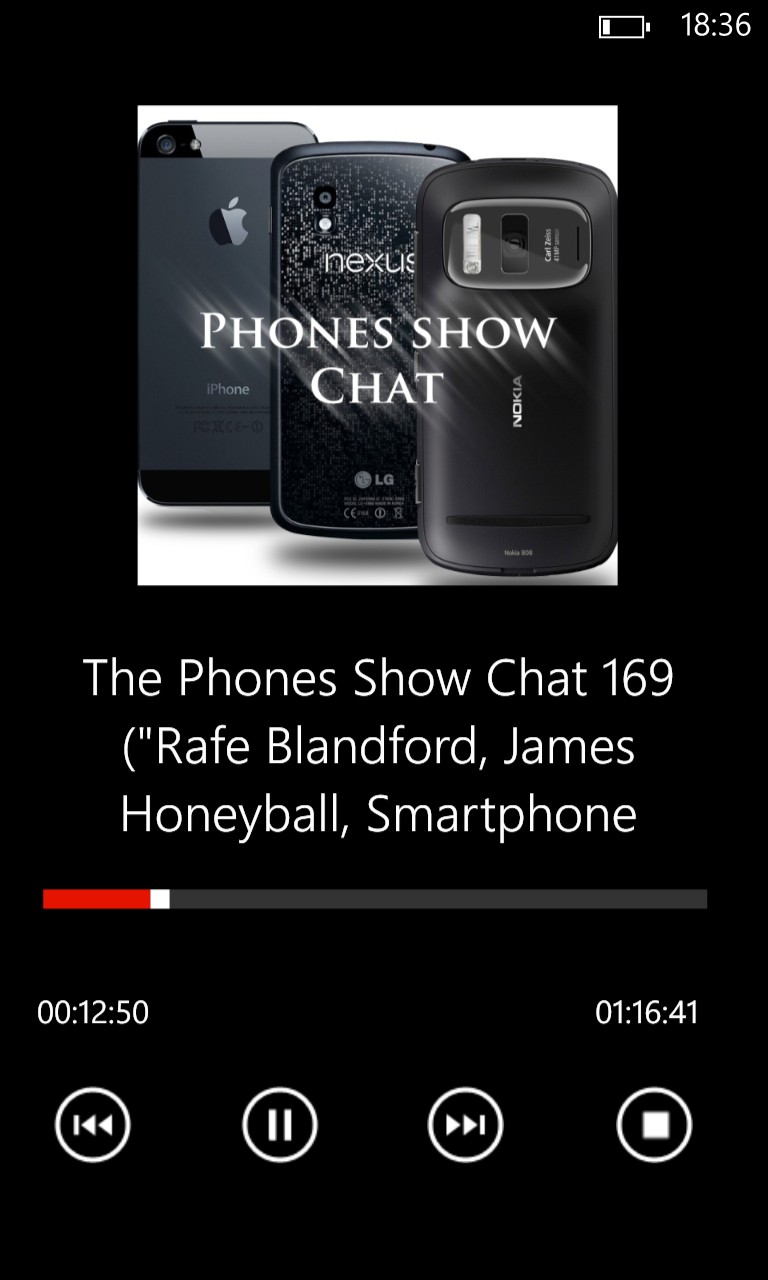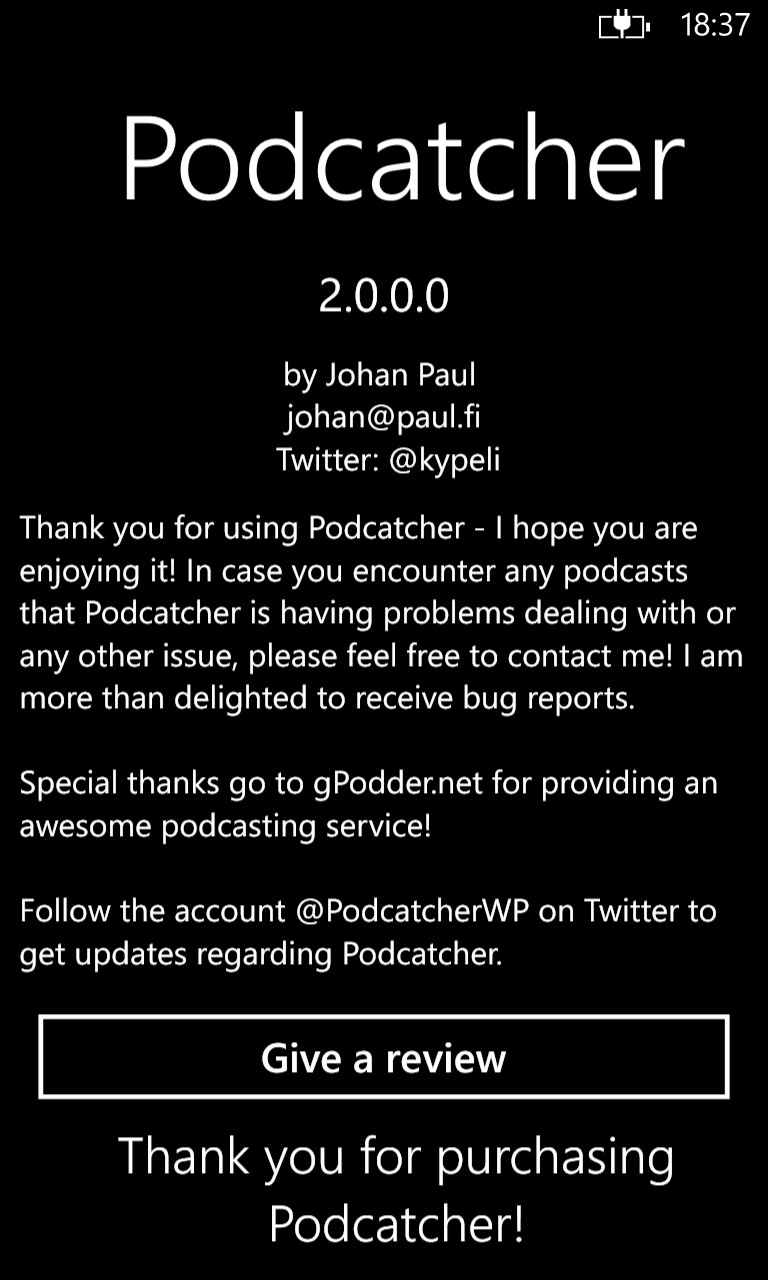 Playing a podcast, a nice clean interface, and (right) the current About screen...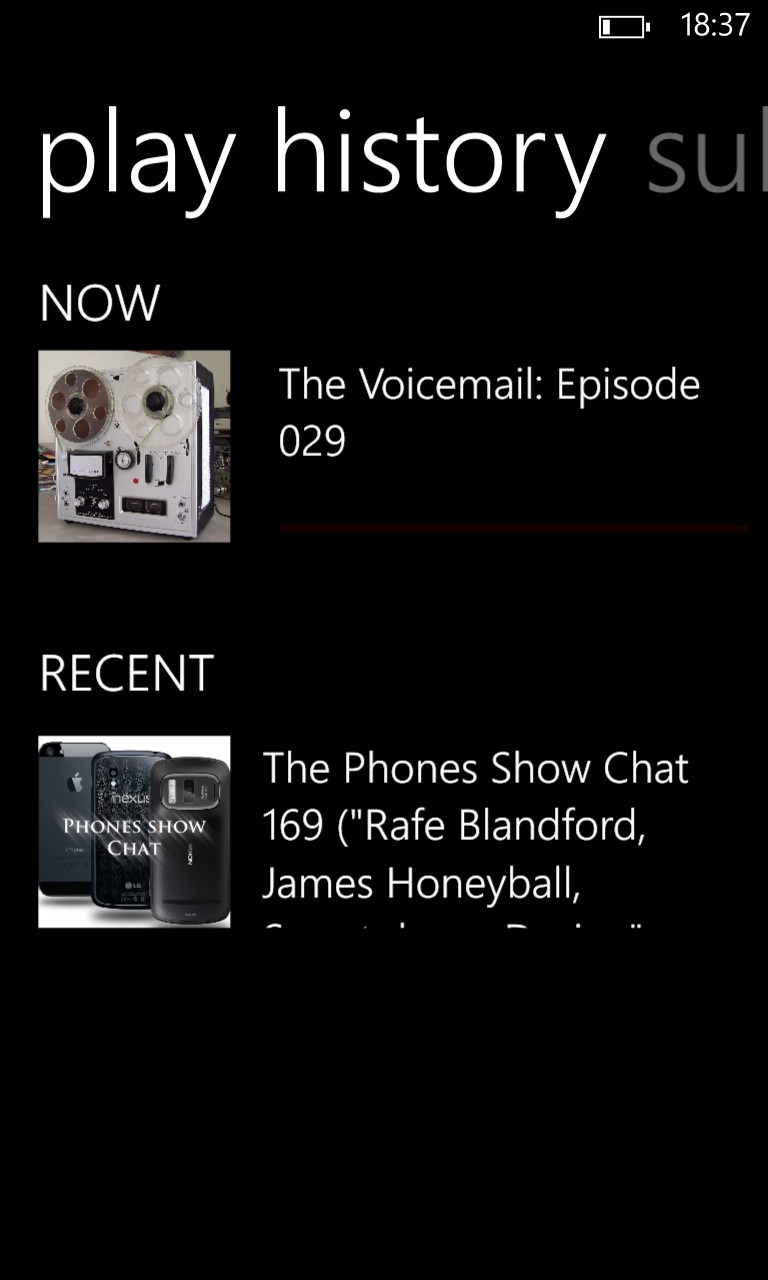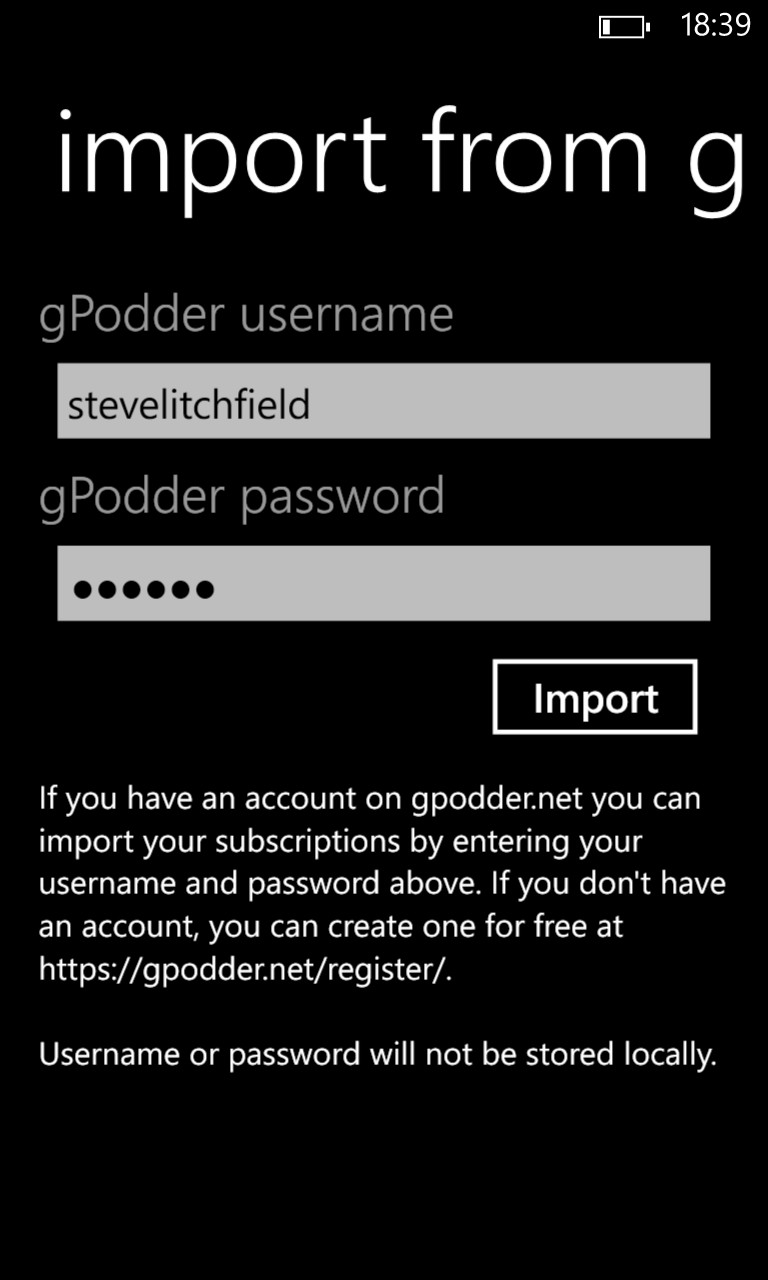 Heartily recommended, whichever mobile platform you're on. For Windows Phone, it's probably the leading application of its type. Here's its entry in the Windows Phone Store - don't worry if it appears to be out of date on the page here. Install and then look on your device for the update to v2.0.