The game asks you to solve a coloured grid and match up the edges of the tiles so there are no colour clashes. you can play with either the corners or the sides holding the coloured mark. Tapping a tile will spin it through 90 degrees, and you'll be tracked on how efficient you are in solving the puzzle.
After some of the more difficult puzzle games over the last weeks (Numberrific, I'm looking at you), it's a nice change to find a puzzle game that's relatively easy to solve (at least for me).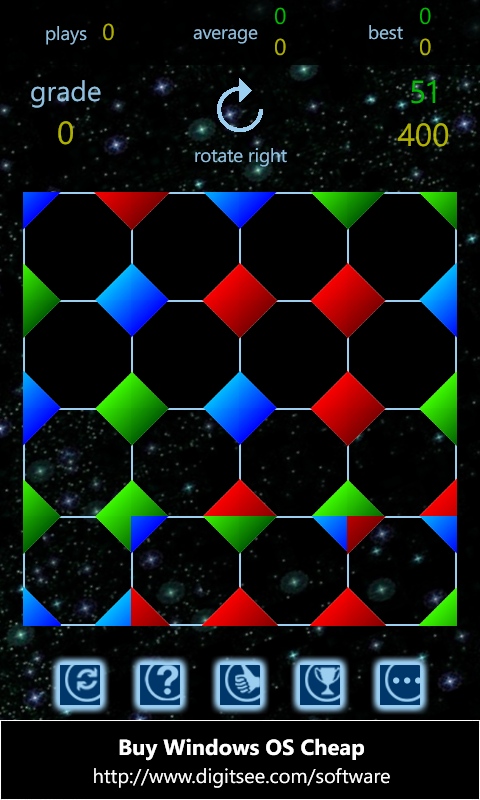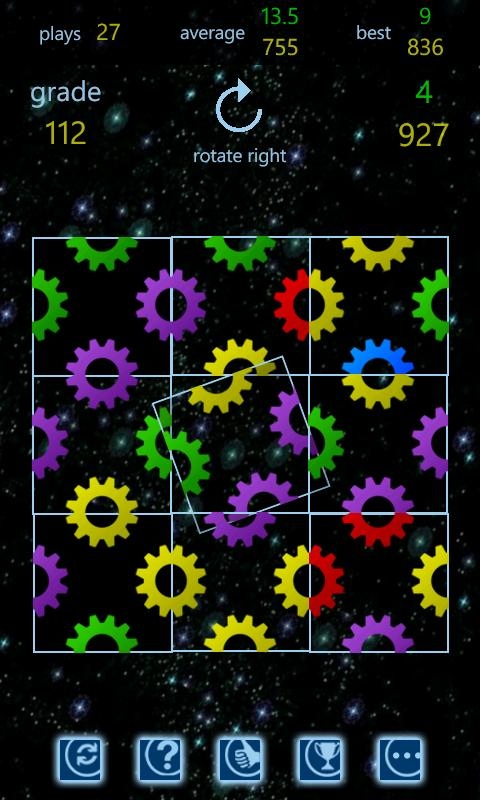 From the directory listing:
Rotate tiles and align identically colored shapes. The object of the game is to get all shapes properly aligned in as few rotations as possible.
Choose from two game modes and a variety of shapes and grid sizes.
Never play the same puzzle twice – each puzzle is randomly generated and unique.
Leave the game unfinished and come back later to complete it.
Track your performance over time and post your grades to online leaderboards.
Turbo Tiles is a free download for Windows Phone devices, and you can find it in the AAWP App Directory.